This Is The Worst Season Of Scrubs According To IMDb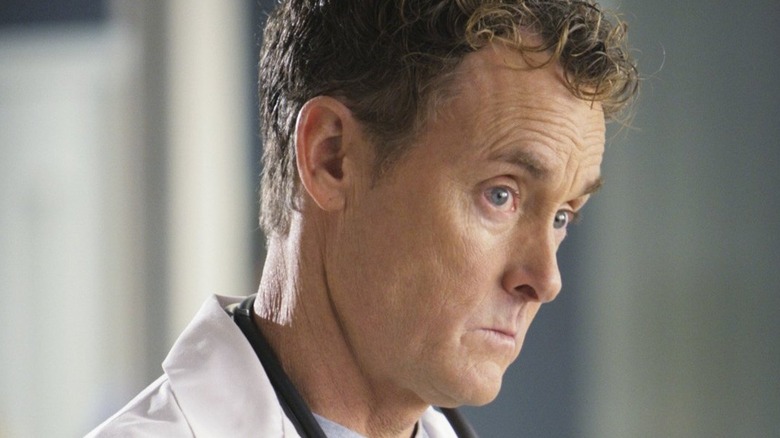 ABC
Airing on NBC and then ABC from 2001 to 2010, the hospital-based sitcom "Scrubs" is considered be one of the best of the best. But not every season had audiences in stitches. (Who has two thumbs and loves a medical pun?)
Throwing us into one the funniest, most dramatic hospitals to ever grace the small screen, "Scrubs" manages to fall somewhere in between live action and cartoon as lead character J.D., played with aplomb by actor Zach Braff, navigates the medical profession while often drifting off into his imagination, allowing us to witness the inner workings of his delightfully bizarre brain.
Featuring a cast of equally brilliant characters, including Sarah Chalke as Elliot Reid, Donald Faison as Christopher Turk, John C. McGinley as Perry Cox, Ken Jenkins as Bob Kelso, Judy Reyes as Carla Espinosa, and Neil Flynn as the mysterious Janitor, "Scrubs" managed to produce a highly rated and much beloved eight seasons. Sadly, the same can't quite be said for the attempted sequel-slash-reboot that was Season 9.
According to IMDb, Season 9 of Scrubs is the Worst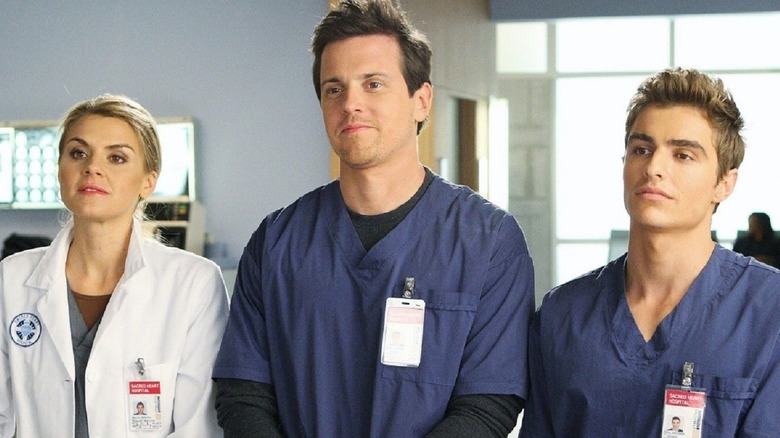 ABC
The IMDb rankings for episodes of "Scrubs" say it all. While "Scrubs" Season 8 ended the show on an emotionally satisfying high note, with "My Finale: Parts 1 and 2" receiving ratings of 9.2 and 9.8 respectively, the network (and creators, eager for ongoing work in a recession) felt they had found a way to keep the show going by moving things away from the likes of J.D. and Elliot. Season 9 instead puts the focus on a new cast of characters, and even adds the subtitle "Med School," transforming Sacred Heart hospital into a medical school. Needless to say, audiences did not take too kindly to these changes.
Despite the new season bringing back several familiar faces from the "Scrubs" series of old, including Christopher Turk and Perry Cox, not even the ever-reliable talents of actors Donald Faison and John C. McGinley could save Season 9 from a lackluster gang of new main characters. Made up of Kerry Bishé as Lucy Bennett, Michael Mosley as Drew Suffin, and Dave Franco as Cole Aaronson, among others, none of the newly introduced faces managed to cut through. Despite the best efforts of the performers, each character could only be perceived as little more than a cheap imitation of other, more well-liked "Scrubs" favorites.
Not one of the 13 episodes that make up "Scrubs" Season 9 managed to receive a higher rating than 6.5 on IMDb, with some even dipping below 6 and into the dreaded 5. The lowest rated episode, "Our Dear Leaders," hit a low of 5.8 — an example of "Scrubs" at its worst.
A stain on the legacy of "Scrubs," it should come as a little surprise to learn that most fans wish that Season 9 had never happened.