This Is Where Cold Pursuit Was Actually Filmed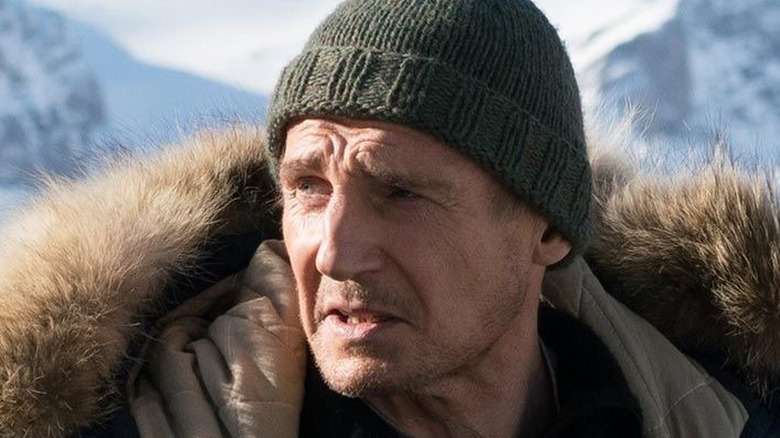 Lionsgate
There has been no shortage of movies featuring Liam Neeson rampaging against bad guys ever since 2008's smash hit "Taken." Until producers wring every last dollar out of the formula, we're going to keep getting more, no matter how old Neeson gets. While Neeson has arguably made an entire career on this persona, his resume is actually quite impressive beyond the tough-guy roles. IMDb lists over 135 credits to his name, covering everything from "Love Actually" to "Schindler's List." But in recent years, he's really been milking the tough guy act — and he's really good at it.
One such entry in Neeson's "I'm coming for you" genre is 2019's darkly comedic "Cold Pursuit." He plays snowplow driver Nels Coxman, who seeks revenge on the drug cartel responsible for his son's death. You would think bad guys would learn to stop messing with Neeson at some point, but it hasn't happened yet. Did they not see the "Taken" trilogy? The man has a particular set of skills, and he brings that intensity to all his movies now.
"Cold Pursuit" is set in the fictional ski resort town of Kehoe, Colorado. As such a town doesn't exist, the production can be forgiven for filming elsewhere. But as it turns out, the movie wasn't shot anywhere in Colorado — or even anywhere in the United States.
Canada stood in for Colorado in Cold Pursuit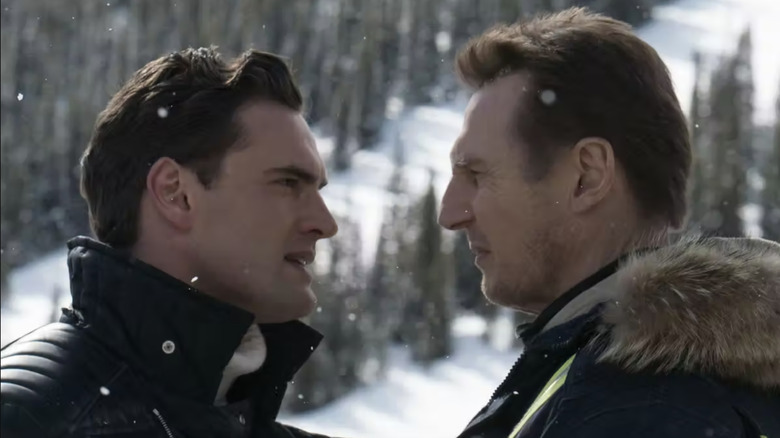 Lionsgate
Oh, Canada! The same mountain range that runs through Colorado (that's the Rockies to you) goes all the way up into Canada, so unless you've studied every peak and valley, chances are you wouldn't be able to tell the difference. Per The Cinemaholic, "Cold Pursuit" was actually shot on the Canadian side of the fence. The town of Fernie, British Columbia filled in for Kehoe, Colorado, and the northern Rocky Mountain backdrop subbed in just fine. The film was also shot in other areas of Canada, like Vancouver and Alberta. The important thing here is that it (mostly) remained authentically North American — except for the few scenes that were shot in Norway.
The movie made a decent $76 million worldwide off of a $60 million budget (per Box Office Mojo), so it fell somewhere in the middle of the Liam Neeson sub-genre range. "Cold Pursuit" also currently holds a 68% on Rotten Tomatoes, which is actually higher than any of the "Taken" movies (the best being the original "Taken" at 59%), so all in all this was one of his more successful endeavors. Maybe the dark humor helped, as by 2019, this formula was more than ready for a little wink.
But in case you ever want to pursue Kehoe, Colorado, just remember — it's a little further north than you may have been led to believe. Not that it matters, because Neeson will find you wherever you go if you cross him.