Will There Ever Be A Jack Ryan: Shadow Recruit 2?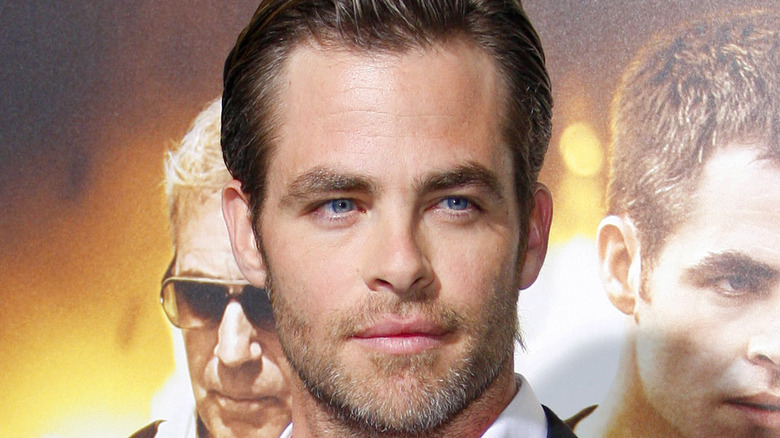 Tinseltown/Shutterstock
Adapted from the iconic novels by Tom Clancy, the "Jack Ryan" movie franchise has been around for a while. In fact, the first movie adapted from one of the Jack Ryan stories started back in 1990 with Alec Baldwin in the titular role alongside none other than James Bond himself, Sean Connery as Marko Ramius in "The Hunt for Red October." Only two years later, "Patriot Games" would be released but this time starring Harrison Ford as the ever-so-gifted Jack Ryan. Ford would again play Jack in 1994's "Clear and Present Danger," where Jack was thrown into a compromised situation between an illegal war with a Colombian drug cartel and the United States government.
Although "Clear and Present Danger" received positive reviews from fans and critics alike (via Rotten Tomatoes), it would be another eight years and a new actor in the role of Jack Ryan for fans to get "The Sum of All Fears." The 2002 film featured Ben Affleck as the new Jack and Morgan Freeman in the mentor-like role of William Cabot. However this new Jack Ryan film didn't really go over too well with fans and critics, leaving an even longer gap before the final Jack Ryan movie in recent years was released — 2014's "Jack Ryan: Shadow Recruit."
The film follows Chris Pine's Jack Ryan as he is thrust into the middle of uncovering a Russian plot to sabotage the United States economy, courtesy of his former mentor, Thomas Harper (Kevin Costner). The ending of the film even seemingly leaves the door open to sequels. So, will there ever be a "Jack Ryan: Shadow Recruit" sequel?
A Chris Pine-led Jack Ryan sequel is very unlikely
As most fans already know, there is an incredibly current Jack Ryan project already happening, the Amazon Prime television series "Tom Clancy's Jack Ryan" which stars John Krasinski as Jack. So far, fans have seen two seasons of the show on Amazon Prime, and most of the reviews have been positive (via Rotten Tomatoes). It wrapped production on Season 3 recently and it was reported in October 2021 that it had been renewed for Season 4 as well (via The Hollywood Reporter). Needless to say, this Jack Ryan project is still going strong, which unfortunately means that it would be very unlikely for Chris Pine to continue his role as Jack in the films.
Not only would it be confusing if Pine were to do a film as the same character Krasinski is currently portraying, but back in 2014 after the release of "Jack Ryan: Shadow Recruit," Pine spoke with Variety on a possible sequel. He noted that it probably won't happen because it didn't make enough money, which is true, given that the film barely made $50 million dollars domestically on a $60 million dollar budget (via Box Office Mojo). Pine explained at the time that it's one of his "deep regrets" that they didn't seem to get Jack Ryan right in his movie.
Although some believe it's worth another look (via Collider), based on the success of the new Jack Ryan series and Pine's comments, we probably will not get a sequel to "Jack Ryan: Shadow Recruit," at least anytime soon.