Game Of Thrones Season 7 Was Pirated A Billion Times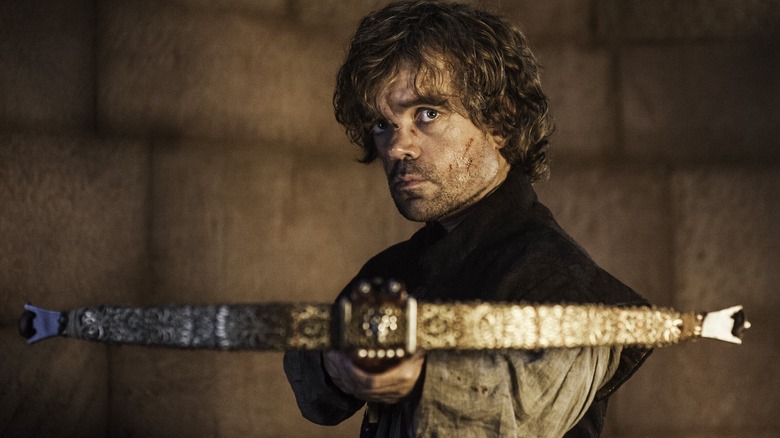 HBO
You know something is popular when a solid seventh of the world population decides to up and steal it.
According to new data published by the piracy monitoring organization MUSO and compiled by TorrentFreak, the latest season of megahit fantasy series Game of Thrones was downloaded or streamed illicitly over a billion times. While this doesn't necessarily equate to a billion people, it's still a massive number, and clearly indicative of the series' runaway popularity with both HBO subscribers and, so it appears, everyone else.
On average, each episode was pirated 140 million times, a number which absolutely towers over the average 32 million legitimate views each episode garnered. Additionally, the MUSO data doesn't take into account internet traffic from China, a country with a robust culture of internet piracy which is home to well over a billion people on its own. 
A vast majority of the piracy came as a result of unauthorized streaming, which accounted for 84.7% of piracy with only 9.1% of people getting the episodes via torrent. 5.6% of people found ways to download the episodes directly.
It should be taken into account that the numbers from MUSO are estimates, with exact numbers being difficult if not impossible to pin down. But even with a significant margin of error, it's clear that Game of Thrones fandom is bound by no rules. 
The news that Game of Thrones is being pirated in massive numbers doesn't come as a surprise, as the series has long sat at the top of lists of the most-pirated programs in the world. And it only makes sense that during a season that set viewership records from HBO subscribers, the number of people watching the show through other means would increase as well. But the show was dogged this season by a number of hacks and episode leaks that left episodes of the series available on the internet well before their official release. 
For a stretch, it seemed as though it was open season on Game of Thrones, with scripts for the season being leaked by hackers and accidental uploads by HBO affiliates placing two entire episodes of the show onto the internet before their official premieres. It's not outside the realm of possibility that buzz around the leaked material may have contributed to more people being inclined to check the pirated episodes out for themselves.
Game of Thrones will return for its eighth and final season on HBO, and there's no reason to expect these numbers won't climb higher as the last six episodes of the series roll in. For more about the potential future of the televised world of Westeros, check out the four different Game of Thrones spinoffs HBO has considered.