Doctor Strange 2's CinemaCon Preview Confirms What We Suspected About America Chavez's Importance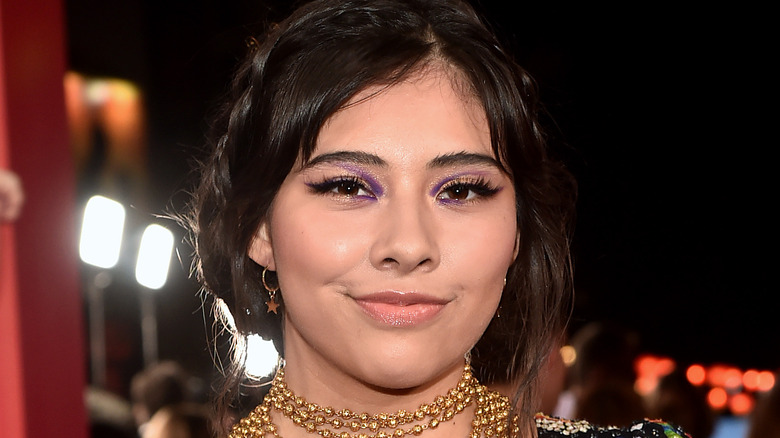 Alberto E. Rodriguez/Getty Images
Contains heavy spoilers for "Doctor Strange in the Multiverse of Madness"
Building on the chaos brought upon by the likes of "Loki" and "Spider-Man: Far From Home," "Doctor Strange in the Multiverse of Madness" is about to bring audiences across time and space. Plagued by recurring nightmares, the former Sorcerer Supreme (Benedict Cumberbatch) finds himself having to face the consequences of his previous meddling with the multiverse. With the likes of Wanda Maximoff (Elizabeth Olsen), Wong (Benedict Wong), and Christine Palmer (Rachel McAdams) at his side, he must confront his mistake and all of the horrors that it brought with it head-on.
As the title and various trailers and TV spots have shown, the multiverse holds a variety of challenges for Doctor Strange and his allies. From zombified versions of himself to potentially a mutant-leading telepath, there's no way of knowing who or what else might cross his path. Although, we do know that he'll meet up with a fellow multiverse traveler, America Chavez (Xochitl Gomez), in her first Marvel Cinematic Universe appearance. Up to this point, promotional material for "Multiverse of Madness" hasn't made it clear how exactly she'll factor into the story, but that just changed.
CinemaCon 2022 provided attendees with a look at the opening moments of Doctor Strange's latest film, and it had a lot to offer about Chavez and how she gets caught up in the plot.
Chavez seems to be at the heart of Multiverse of Madness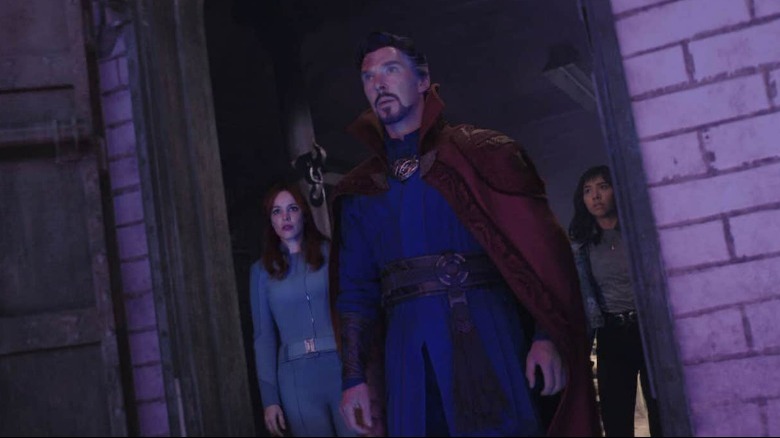 Marvel Studios
As revealed by Gizmodo, "Doctor Strange in the Multiverse of Madness" wastes little time bringing America Chavez into the fray. The film reportedly opens with her, alongside a ponytailed Doctor Strange variant that we've seen previously through the film's merchandise, jumping around an unfamiliar world. As it turns out, a demon of sorts is chasing them and wants to steal Chavez's abilities for itself, going as far as killing this version of Strange in a bid to do so. Thankfully, it's unsuccessful and Chavez escapes, just in time for the Stephen Strange we're all familiar with to wake up from what was evidently a dream.
Shortly after, Strange learns that his bad dream wasn't entirely made up. Chavez and a tentacled monster known as Gargantos, which has also appeared in teasers and merchandise, wind up in New York, and the creature is more than willing to cause some major destruction to get ahold of her. Strange and Wong intervene in an action sequence that's supposedly loaded with director Sam Raimi's classic stylistic flairs, defeating the monster and saving Chavez from a grim fate. After the battle, the trio stop by a pizza shop where Chavez explains she's wanted by evil entities for her dimension-hopping abilities, so Strange and Wong agree to keep her safe.
It goes without saying that this is an incredibly exciting start for America Chavez in the MCU, and it'll be interesting to see what else "Doctor Strange in the Multiverse of Madness" has in store for her when it premieres on May 6, 2022.