Tom Hiddleston Has A Hilarious Response To Those Thor: Love And Thunder Rumors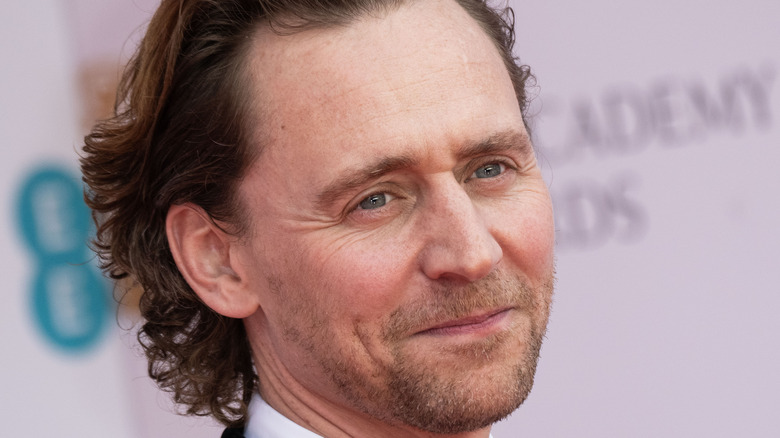 Jeff Spicer/Getty Images
This summer's two major Marvel Studios film releases include "Doctor Strange in the Multiverse of Madness" and "Thor: Love and Thunder," offering MCU fans films to catch up with two of the MCU's powerhouse characters in Stephen Strange (Benedict Cumberbatch) and Thor (Chris Hemsworth). Strange has a supporting role in 2021's "Spider-Man: No Way Home" as he and Peter Parker (Tom Holland) accidentally allow villains of Spider-Man variants from across the multiverse into the MCU's New York City. However, Strange has not appeared in a solo film since 2016's "Doctor Strange."
Of course, given the multiverse of it all, it's hard to say exactly what the MCU might look like moving forward until after the new "Doctor Strange" film releases on May 6. Any number of characters might appear in the multiverse-exploring movie and re-shape the franchise as fans know it before the fourth "Thor" film releases in July. One such character is Loki (Tom Hiddleston), who received his own Disney+ series in 2021 that ended with the death of He Who Remains, throwing a once well-ordered multiverse into chaos. Given the character's importance to the multiverse through-line after "Loki" Season 1 and his significance in the "Thor" franchise, it's no wonder MCU fans might wonder whether the character will show up in some capacity in the upcoming "Doctor Strange in the Multiverse of Madness" or "Thor: Love and Thunder."
Hiddleston promises he's not pulling an Andrew Garfield when it comes to Thor: Love and Thunder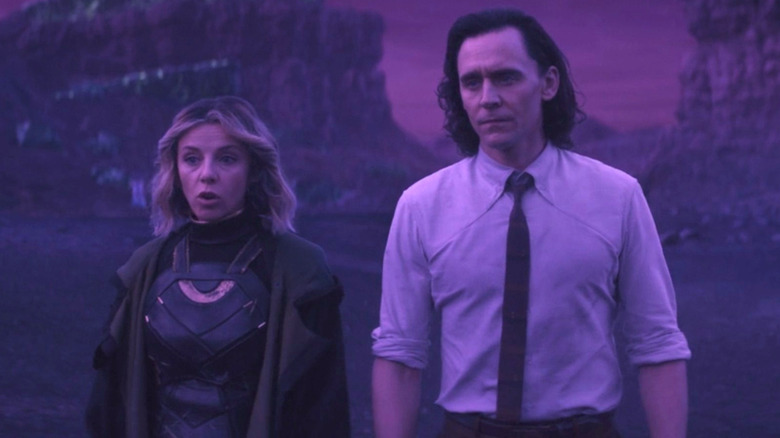 Marvel Studios/Disney+
Tom Hiddleston seems adamant that he knows nothing about whether he will appear in "Thor: Love and Thunder," which continues Thor's storyline after "Avengers: Endgame." If Loki does not appear in "Love and Thunder," it would mark the first time he has not shown up in a solo "Thor" movie, leaving fans and media to wonder whether Marvel Studios will make sure the God of Mischief makes at least one appearance. He told GamesRadar+, "I'm living in a question mark. It's all unknown. You know, I used to think that I could predict these things, but I literally have no idea." Hiddleston then referred to Andrew Garfield's "tick, tick... BOOM!" press tour, where he repeatedly insisted he was not involved with "Spider-Man: No Way Home," as proof that he isn't lying about an upcoming appearance in the Taika Waititi-directed film.
As MCU productions have grown more and more secretive in recent years, other actors have started to rely heavily on answering MCU questions as vaguely as possible. For example, Paul Bettany recently joked that he was both in and also not in "Doctor Strange in the Multiverse of Madness." While Hiddleston did not touch on the new "Doctor Strange" film in this interview, The Hollywood Reporter wrote in July 2021 that Loki is expected to appear in that particular sequel. As of this writing, Marvel Studios has still not confirmed whether the character will appear in a movie theater before Season 2 of "Loki."