The Best Season Finale Of Law & Order: Criminal Intent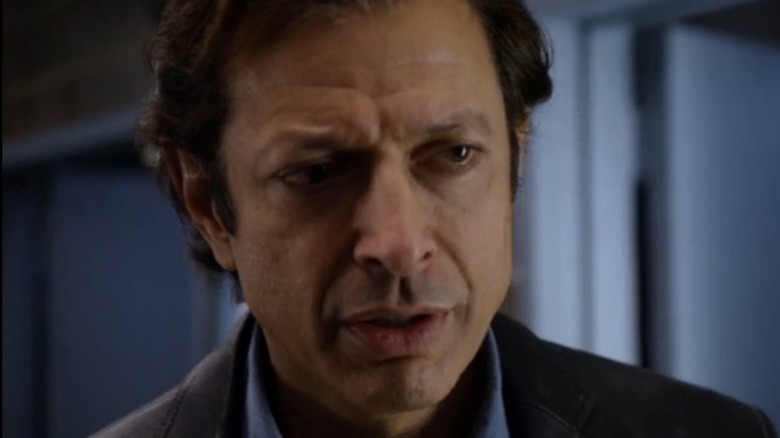 NBC/Amazon Prime
For the majority of its 10 season-run on NBC, it was Vincent D'Onofrio's Detective Robert Goren who bore the brunt of the overarching narrative and received the most attention in "Law & Order: Criminal Intent." His tortured relationship with his mother and brother, his on-again-off-again hunt for criminal mastermind Nicole Wallace (Olivia d'Abo), and his struggle to come to terms with his serial killer lineage and emotional conflict were a major part of what made the trial-less spin-off so compelling. Unlike "Law & Order" and "Law & Order: Special Victims Unit," however, the psychology-driven series focused on a range of lead detectives, portrayed at various times by Chris Noth, Annabella Sciorra, Julianne Nicholson, and, of course, the inimitable Jeff Goldblum. And when it comes to ranking the show's finales, though it's (unsurprisingly) a Gorem-driven episode that's historically received the most attention, it's Goldblum's quirky Detective Jeffries who saves the day in the series' most relevant and devastating season finale. 
The original "Law & Order" distinguished itself early on with its use of ripped-from-the-headlines storylines. By contrast, "Law & Order: Criminal Intent," though it often vaguely alluded to or dealt with contemporary types of conflict, was never particularly known for reflecting any of society's specific or hyper-current woes. All that changes in its Season 8 finale, "Revolution," which pits the detectives and the FBI against a former German revolutionary who becomes active again, this time in the U.S., in the wake of the economic crisis brought on by the greed and recklessness of country's most powerful banks.
Season 8's finale sees viewers sympathize with the criminal's intent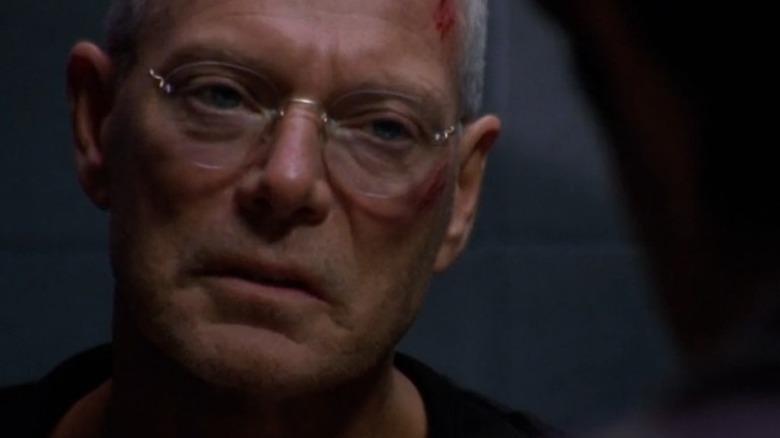 NBC/Amazon Prime
In the episode, Marxist revolutionary Axel Kaspers (Stephen Lang) and his daughter Shelley (Tania Raymonde), attempt to fuel the anger of the 99% and incite a workers' revolution by committing a series of violent acts. When their attempt to kidnap a major player from one of the more vilified, bailed-out banks goes awry, one of Kaspers' amateur henchmen kills both the crew's hostage target and his driver. This sets off an investigation that eventually leads to Kaspers' capture and a tense stand-off between Shelley and law enforcement, the latter of which culminates in one of the more heart-breaking finales in the franchise's history. 
"Revolution" first aired in the summer of 2009, while most Americans were still reeling from a housing market crash that led to a recession, as well as increased awareness of both corporate corruption and the potential dangers of unchecked capitalism. The episode sees the anonymous criminals garner widespread support from a disillusioned and angry public. Part of the brilliance of the episode lies in the fact that, at the time, there were undoubtedly scores of viewers who, similarly, found themselves sympathizing with Kaspers' cause, if not his approach. Another part of that brilliance lies in their sympathy not for Kaspers, but for his protégé. When the Major Case squad eventually tracks down and arrests Kaspers, his daughter Shelley holds twelve people hostage inside a major bank, and threatens to set off a bomb with a "tilt switch" attached to her body if her father isn't freed and put on a plane to Cuba.
Revolution ends on a deeply tragic note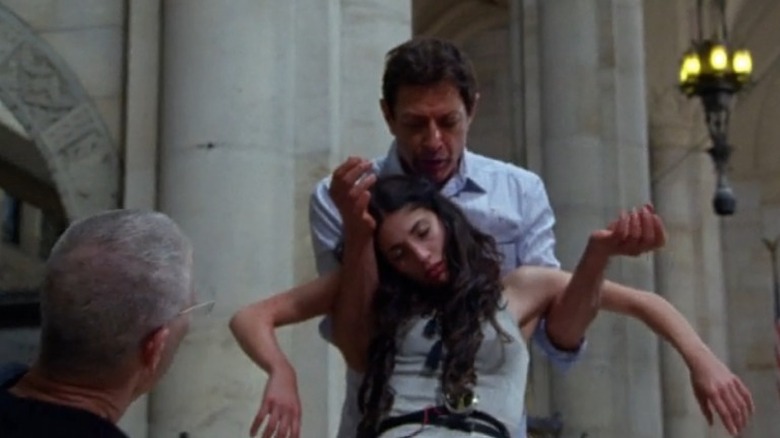 NBC/Amazon Prime
This puts law enforcement in a tricky spot. If a sniper shoots her, and she falls, the tilt switch will activate the bomb. Goldblum's Jeffries, who has since uncovered a secret about the pair, brings Kaspers in to talk his daughter off the ledge. As father and detective attempt to convince Shelley to let the hostages go, Jeffries informs her that Kaspers isn't her real father. Her real father, a banker, died when Kaspers carpet bombed his home, instantly killing Shelley's real parents. Kaspers saved her, took her to America, and raised her in his own ideological vein. 
Unable to accept the reality of the situation, Shelley refuses to back down. Kaspers, after all, is the only father she's ever known. In a heartbreaking and graphic turn of events, she steps forward to embrace him, moving just far enough away from Jeffries to allow the snipers outside to get, and take, their shot. The young woman dies instantly, falling back into the detectives arms in a position that, cleverly, makes her look every bit the martyr she hoped to be. As the camera cuts to her devastated adopted father, the viewer suddenly remembers that Shelley is wearing a tilt switch — in order to keep the bomb from going off, Jeffries will have to continue to hold her up until it's deactivated. 
The highly-rated episode's (via IMDb) atypical real-world relevance and complex sympathies, combined with both Lang's and Goldblum's performance and the unexpected tragedy of its conclusion, makes it even more compelling and significant than some of the series' more talked about finales.