The Highest Rated Episode Of Law & Order: Criminal Intent According To IMDb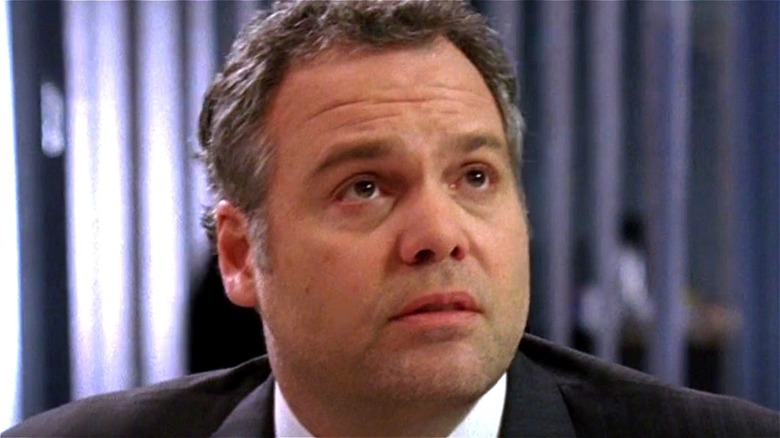 NBC/Peacock
Though the long-running "Law & Order" police procedural series has had no shortage of spin-offs throughout the years, one of the most striking shows of the bunch was "Law & Order: Criminal Intent." Running for roughly a full decade from 2001 until 2011, the series starred Vincent D'Onofrio and Kathryn Erbe as NYPD Detectives Bobby Goren and Alexandra Eames, who led a special task force dedicated to investigating high-profile crimes and seeking out their perpetrators.
The series put out some legitimately thrilling episodes during its lifetime, with all manner of dark and often disturbing cases being pursued. However, there was one particular episode of the show that managed to completely catch fans off-guard by introducing a major twist that proved to shake up the very foundation of the series. It is this episode that IMDb users believe stands above all the rest as the absolute best the series had to offer.
The Season 6 episode "Endgame" takes the crown
According to IMDb, two separate episodes of "Law & Order: Criminal Intent" stand at the top. Both the Season 6 episode "Endgame" and the Season 7 episode "Frame" currently have a rating of 9.2 stars out of 10. However, at the time of writing, "Endgame" has roughly 70 more votes, giving it a slight edge over its competition. It's worth noting that "Endgame" is not a typical episode of "Criminal Intent," which often saw the detectives temporarily become entangled in the lives of criminals and victims before solving the case and moving on with their work. Instead, this episode made the stakes alarmingly personal for Vincent D'Onofrio's Detective Goren. 
"Endgame" sees Goren visit a serial killer on death row who has requested to meet him. The murderer, a man named Mark Ford Brady (played by Roy Schneider, no less), informs Goren that there is hidden evidence proving that he actually claimed more victims than was thought. As Goren and Eames search for the evidence, Goren discovers a terrible secret about his family. In one of the most shocking twists of the whole series, Goren learns that his now-ailing mother had an affair with Brady and that the serial killer is actually his true biological father.
It was a revelation that sent fans reeling and had major implications for the series going forward. As such, it's easy to see why this particular episode is viewed by many fans as the best episode of the "Law & Order: Criminal Intent" series.