The Real Reason Law & Order: Criminal Intent Split Its Cast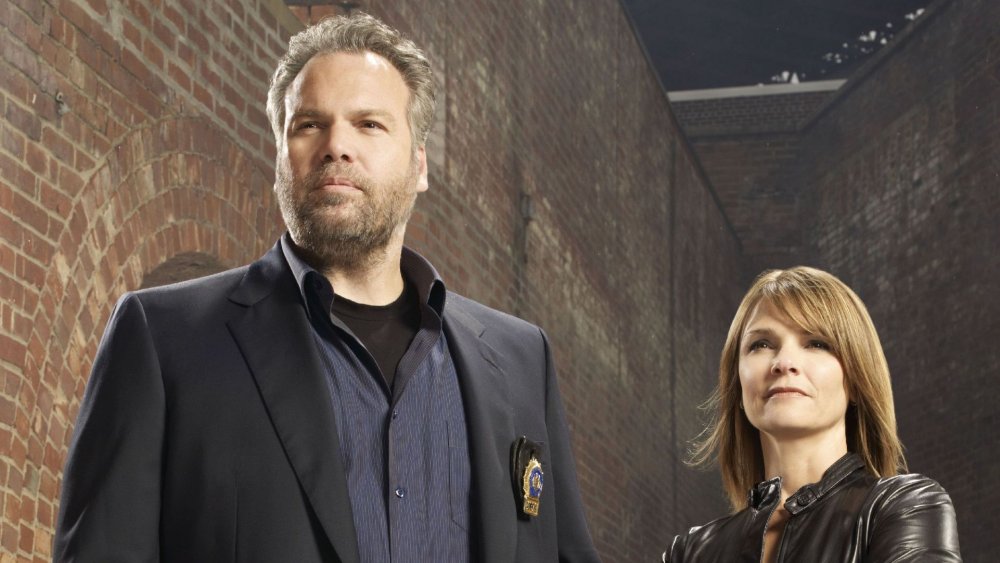 NBCUniversal
For the first four years of its run, Law & Order: Criminal Intent had two co-stars: Vincent D'Onofrio and Kathryn Erbe as Detectives Robert Goren and Alexandra Eames. As the second spin-off of the Law & Order brand in three years, Criminal Intent sought to stand out by focusing on just one small team working on the highest-profile cases that are handled by the real-life Major Case Division of the NYPD. It loosened the time-honored Dick Wolf production rule of avoiding any exploration of its characters' lives outside of work, and added depth to each of its main characters by exploring their bond with each other.
That changed with the arrival of the fifth season in 2006. Production split the 22-episode order between the two original cast members and two new ones: Annabella Sciorra as Carolyn Barek, and the surprise return of Chris Noth as Mike Logan, former recurring cast member on the original Law & Order. Having just finished a long stint as Mr. Big on Sex and the City, Noth decided to let past scrapes with executive producer Dick Wolf go and return to the franchise, and the two teams swapped episodes weekly.
But why the split? Given the previously stated intention to keep the scope relatively small on Criminal Intent, adding another, only semi-related team to the Major Case mix might have felt counter-intuitive to many a fan at the time. The reason lies in the intense grind of the weekly television procedural, and the interests of the actors involved.
Health issues and stress plagued Vincent D'Onofrio on Criminal Intent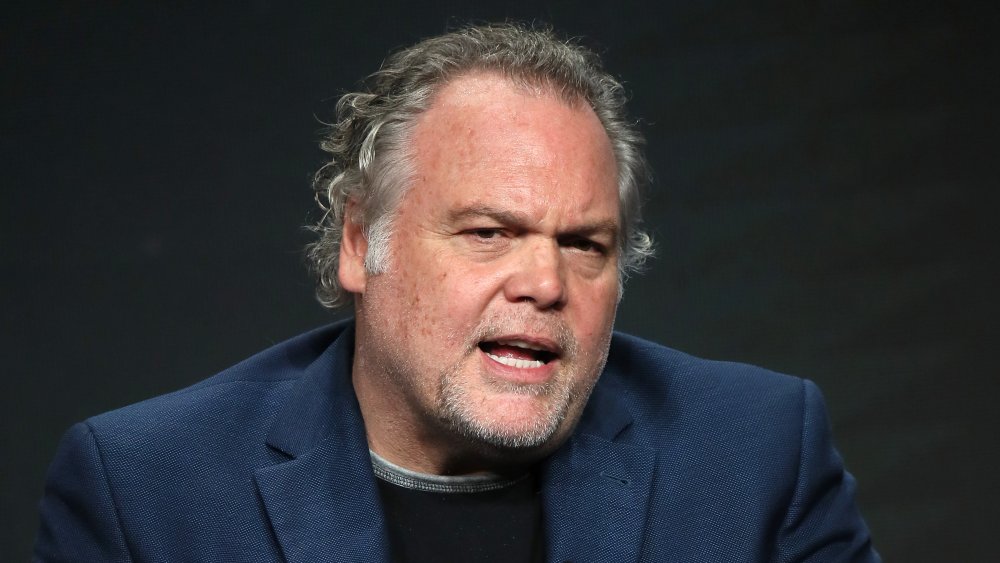 David Livingston/Getty Images
During filming in 2004, D'Onofrio made some headlines for passing out twice in the same week on set, requiring brief hospitalization on both occasions. It wasn't illness, strictly speaking — it was inordinate amounts of stress. Having come from a film background, D'Onofrio struggled under the high demands of a weekly television drama, as well as trying to pursue other projects and maintain a family life. To put it this way: between 2002 and 2010, D'Onofrio was in sixteen projects that were not Criminal Intent. Three of them were released in 2005 alone.
Criminal Intent's leaner, meaner cast had a major drawback: much greater demand of its principal actors than Law & Order or its sister show, Law & Order: SVU, both of which boasted much larger casts, which allowed the workload among cast members to be distributed more evenly. In an interview with Uproxx in 2018, D'Onofrio explained how profoundly challenging it was to work on Criminal Intent. "I had to stay ahead two days on dialogue," he said. "To actually have to be learning scenes two days before you shoot them while you're shooting other scenes that you learned two days before that." He referred to the fourth-season filming of Criminal Intent as the "rock bottom" of his life; he also lost two family members during that time, and was not given leave from the set to attend one of the funerals. He explained his mindset at that time in stark terms: "I had a lot of anger, and angst, and total exhaustion." 
D'Onofrio largely reflects positively about his time on Criminal Intent (he did sign back on for that final season, after all); he enjoyed his character and the friendship he built with Erbe, but it came at a steep cost.
Criminal Intent affected Kathryn Erbe's family life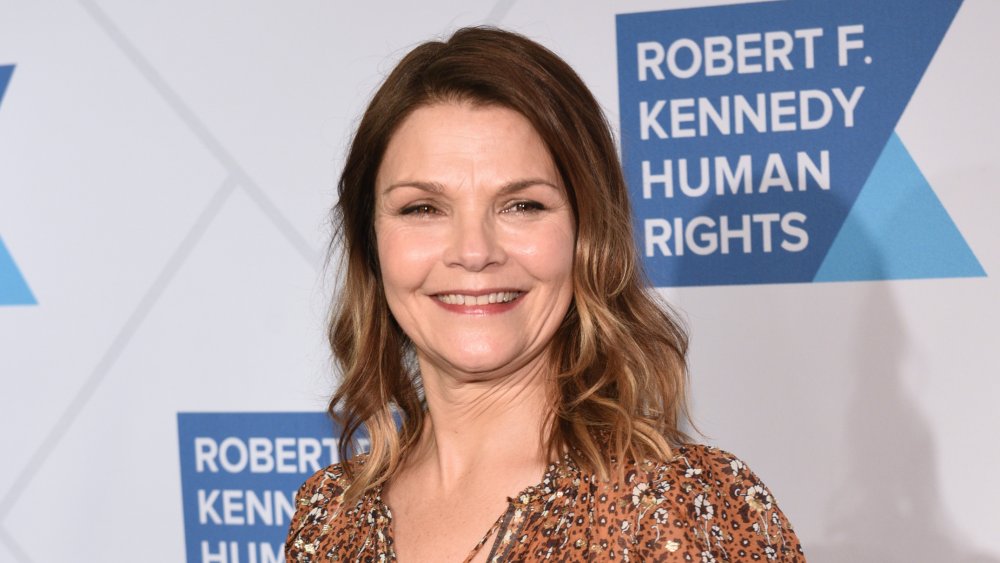 Mike Pont/Getty Images
D'Onofrio may have made the headlines, but his onscreen partner Erbe didn't exactly have a great time of it, either. After the cast split began in 2006, Erbe gave an interview with A.V. Club expressing relief. "Originally when we started, we worked 18 hours a day, five days a week," she said. "I would come home Saturday morning, and the sun would be coming up, and I steadfastly refused to sleep in. Anytime I was off, I was with my daughter... I honestly thought I was going to have a heart attack, just from the wear and tear of sleeping four hours of interrupted sleep, and then coming to work for 16 hours. So when they changed our schedule — now Vincent and I have every other episode off — that saved our lives, truly." 
When asked if the inevitable pay cut for appearing in fewer episodes was worth it, she was unequivocal: "Yeah, I would gladly pay money for that time. It felt so cruel to have this dream and have it be unbearable, you know, unlivable." Though Erbe is mostly known for her role as Eames and for her time on HBO's Oz, she has a background and deep personal interest in theater; she was even nominated for a Tony in the '90s. While she and D'Onofrio both were grateful for the steady paycheck as character actors, she lamented how TV work plus parenting kept her away from the stage. She didn't return to performing off-Broadway until after the final season of Criminal Intent in 2011.