Rian Johnson Could Be A Frontrunner To Direct Star Wars: Episode IX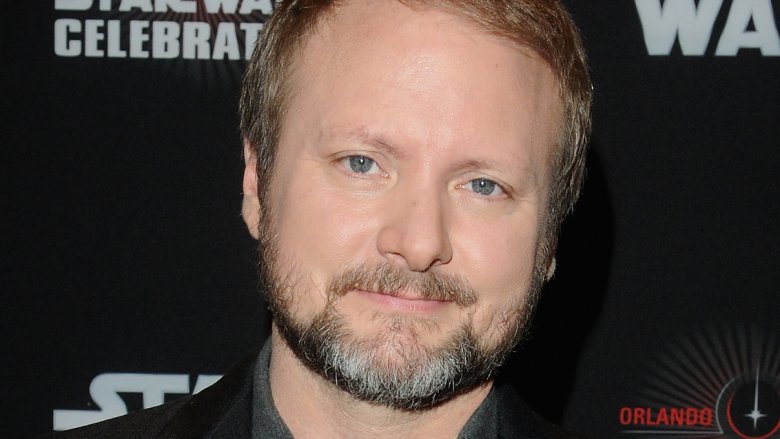 Getty Images
Lucasfilm could pick a familiar face to take over for Colin Trevorrow on Star Wars: Episode IX. According to Deadline, sources say that The Last Jedi director Rian Johnson could make a return to the franchise for the trilogy capper, replacing the Jurassic World helmer, whose departure was announced on Tuesday.
Trevorrow's departure from Episode IX has been rumored for months, and the fires were fueled even further when his thriller The Book of Henry was panned by critics. Last month, Lucasfilm brought in Wonder screenwriter Jack Thorne to take another stab at the script, which apparently already had multiple drafts from Trevorrow and his writing partner Derek Connolly. 
Reports surrounding Trevorrow's departure said that Lucasfilm was looking to find ways to avoid taking him off the project, but eventually decided to let him go because they felt his script wasn't up to par. "Lucasfilm and Colin Trevorrow have mutually chosen to part ways on Star Wars: Episode IX," the company said in a statement announcing his departure. "Colin has been a wonderful collaborator throughout the development process but we have all come to the conclusion that our visions for the project differ. We wish Colin the best and will be sharing more information about the film soon."
Lucasfilm has had quite a few director issues recently, with the company dropping Phil Lord and Christopher Miller from their young Han Solo movie just a few weeks before filming was set to be completed. (A Beautiful Mind Oscar winner Ron Howard has since taken over the project.) Josh Trank was also let go from an untitled spin-off film after his take on Fantastic Four flopped.
Sources tell Deadline that nothing is set in stone with Johnson's potential return, although they do note that when he was initially brought into the Star Wars fold, there was discussion of him directing two films. Johnson's potential return is not much of a surprise, as he has been hailed as one of the directors who was able to fit well with Lucasfilm's strict requirements. Considering the fact that the company has been accused of having systemic problems with keeping directors on board, bringing Johnson back could be a safe and smart bet for the important film.
Very little is known about Episode IX thus far, and with script and directorial changes, things could be even more up in the air for the final film in the rebooted trilogy. Trevorrow had previously promised that the movie would properly honor departed star Carrie Fisher, and has also said that it would provide answers on the true identity of Rey (Daisy Ridley). 
"We're going to make sure that [the] answer is deeply and profoundly satisfying," he previously said. "Rey is a character that is important in this universe, not just in the context of The Force Awakens, but in the entire galaxy. She deserves it. We'll make sure that that answer is something that feels like it was something that happened a long time ago, far away, and we're just telling you what happened."
Star Wars: Episode IX isn't set to be released until May 24, 2019, but with production slated to begin early next year, we should hear about a new director soon. For now, see why we think Johnson's The Last Jedi, set to hit theaters on Dec. 15, will blow you away.