Who Played The Footpath Killer In Criminal Minds?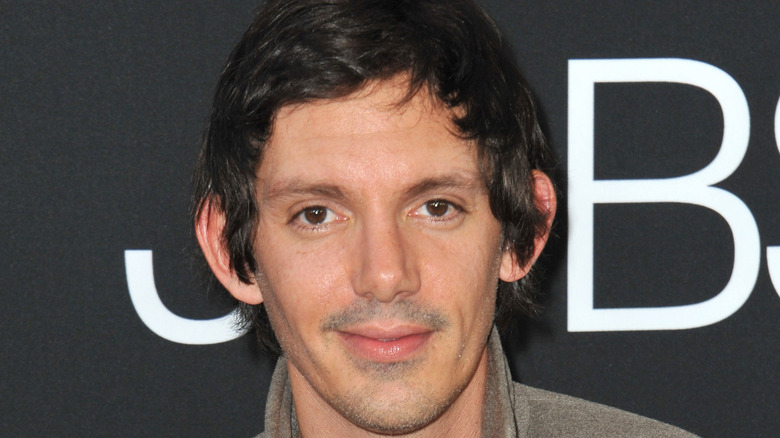 Jaguar PS/Shutterstock
Over the course of its run on CBS, "Criminal Minds" has presented audiences with a wide variety of memorable killers. One particular example that stands out in Season 1 is the Footpath Killer, a gas station clerk with a severe stutter who turns out to be a mass murderer responsible for the deaths of 13 people. He has a gripping two-episode arc before he is ultimately captured by Jason Gideon (Mandy Patinkin) and brought to justice for his crimes.
The Footpath Killer continues to be distinguished as one of the more notable and terrifying villains from the early days of "Criminal Minds." Of course, part of what made him so effective in his short run was the performance that actually brought that character to life. So who exactly is the actor who played the Footpath Killer? Let's dive in and take a look at the performer behind this grisly serial killer.
The Footpath Killer was portrayed by Lukas Haas
The Footpath Killer in "Criminal Minds" was portrayed by Lukas Haas. Haas began acting as a child, earning his first on-screen credit in the 1983 film "Testament" at the age of 7. Some of his most well-known roles include performances in "Witness," "Brick," and "Inception."
Though arguably more of a character actor than a full-blown leading man, Haas has become well-known in Hollywood. He has a well-publicized friendship with Leonardo DiCaprio (via Page Six), and he even appeared as himself in the movie "Zoolander." Haas is also a working musician, having collaborated with Macy Gray, performed with OutKast, and played his own music in several movies he's acted in, including 1999's "Breakfast of Champions" and 2005's "Last Days" (via Myspace).
As for upcoming projects, his next on-screen role will be in Damien Chazelle's "Babylon," marking the second collaboration between the two after their time on 2018's "First Man." Following "Babylon," Haas is also set to appear in Anthony Lucero's upcoming film "Halo of Stars."