Gideon's Worst Moment On Criminal Minds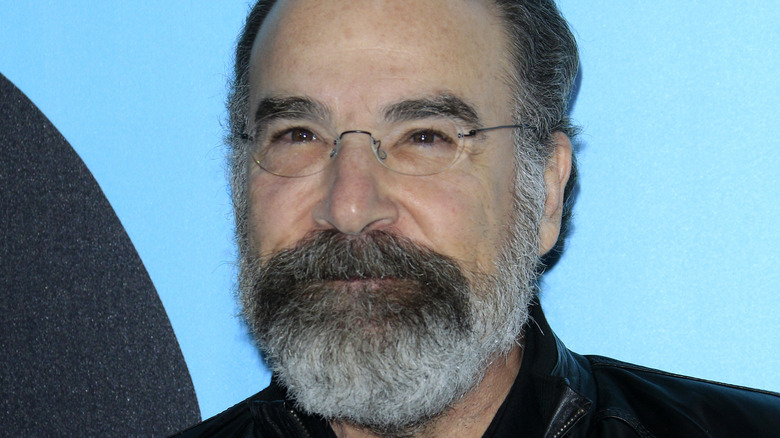 Kathy Hutchins/Shutterstock
15 seasons is a long run for any television show. But somehow, the writers of "Criminal Minds" found a way to make brutal murder and other devious crimes intriguing for a decade and a half. After 15 years, it is sometimes easy to forget some of the characters that were there when the whole thing started in 2005, including their short-lived leader, Jason Gideon (Mandy Patinkin).
Gideon spent two seasons as the leader of the BAU before abruptly retiring in Season 3. He cited the emotional trauma of the job, as he had multiple nervous breakdowns throughout his career. He was last seen in a diner telling a waitress he had no idea where he was going or how he would know when he got there. After Frank Breitkopf (Keith Carradine) killed a friend of Gideon's and an unsub died by suicide, it proved to be too much for the agent to remain. Dr. Spencer Reid (Matthew Gray Gubler) came to his home only to find his badge, service weapon, and a note explaining he was finished.
Although he was only around for over 50 episodes, Gideon proved very valuable to the team and Dr. Reid especially, as he served as his mentor. However, he also had a handful of moments that proved to be sub-par; whether it is his impulsive actions putting a case in danger, or the writers not knowing how to handle the character, there were definitely some head-scratchers. Here is Gideon's worst moment in "Criminal Minds."
He was killed unceremoniously
As someone who virtually drove the show for over two seasons, a character like Jason Gideon would typically find a little more pomp and circumstance surrounding his departure. However, not only does he retire primarily off-screen, but the writers killed him off-screen as well.
In Season 10, Episode 13, "Nelson's Sparrow," serial killer Donnie Mallick (Arye Gross), who was chased three decades earlier by Gideon and Agent David Rossi (Joe Mantegna), kills Gideon and leaves him in his cabin. While showrunner Erica Messer revealed this episode was meant to be a love letter to fans (via TV Guide), viewers were not impressed.
Reddit user u/xXCapnBubblesXx started a thread titled "Unpopular Opinion: Gideon," where they expressed their love for the character, including their feelings on his death. "I am also incredibly upset he was killed off later. Not only because Mandy didn't want Gideon to leave in that way earlier in the show, but because I don't believe Gideon would go solo after a killer after being so shocked and traumatized to the things he saw. Especially not the killer that himself and Rossi were previously unsuccessful to find." User u/mollybeesknees agreed, writing, "I absolutely loved Gideon and I felt that his off-screen death by what didn't even seem to be portrayed as a worthy foe was disrespectful to the character."
Others commented that the move was meant to be disrespectful to the character based on Mandy Patinkin's unamiable departure from the show. Either way, the unceremonious exit of one of the original characters in the series proved to be his worst moment.