Top Gun 2 Producer Doesn't Think Tom Cruise's Injury Will Affect Filming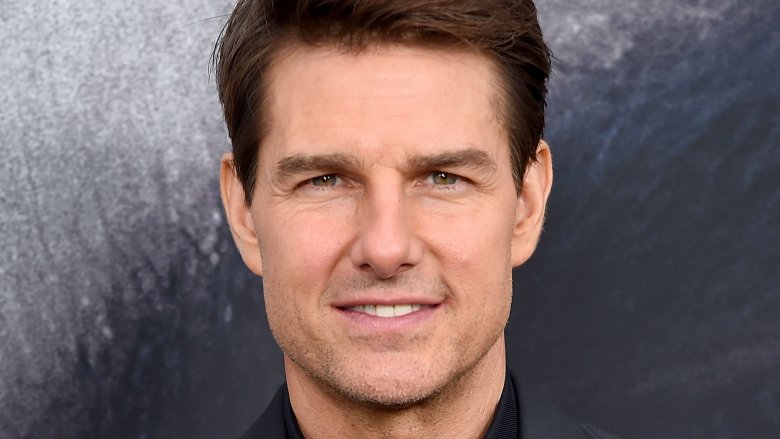 Getty Images
Top Gun 2 producer Jerry Bruckheimer doesn't think that Tom Cruise's Mission: Impossible 6 injury is going to push back Maverick's return to the big screen. Bruckheimer revealed in a recent interview with Yahoo! Movies that Cruise's broken ankle shouldn't change the movie's filming schedule or its 2019 release date.
Cruise was hurt while performing a stunt on the set of M:I6 last month. Video obtained by TMZ showed the actor attempting to jump from the rigging on one building to a mark on the other. Director Christopher McQuarrie said that the actor hit the building at a slightly different angle during one of his times performing the stunt, breaking his ankle.
Production on M:I6 has been shuffled around to accommodate the injury, with McQuarrie saying that the team will look at what they can shoot without Cruise before moving into a hiatus and focusing on post-production until Cruise is able to return. Reports say the hiatus could last anywhere from six weeks to three months; however, the movie is still retaining its July 2018 release date.
"I think we'll be okay," Bruckheimer said of getting Cruise on time to start work on Top Gun 2. "We weren't planning on starting until January or February. I think he finishes his picture now in December, so we should be okay." Bruckheimer did add that he is very excited about what's to come for the movie, saying, "Paramount and Skydance are all thrilled about the direction we're going in." 
Oblivion director Joseph Kosinski is reportedly set to reunite with Cruise as the director for the upcoming sequel, which will be set in the world of drone technology and fifth generation fighters. It is also set to explore the end of the era of dogfighting. Cruise is currently the only actor officially set to reprise his role for the film, although Val Kilmer has said he's ready to step up should he get the call. Bruckheimer revealed that the movie now has a script from American Hustle's Eric Singer, replacing The Jungle Book's Justin Marks.
Top Gun 2 has a July 12, 2019 release date. While we wait to return to the Danger Zone, see some of the other times that Cruise has nearly gotten himself killed on set.