Mission: Impossible 6 Expected To Wrap Production Two Months Late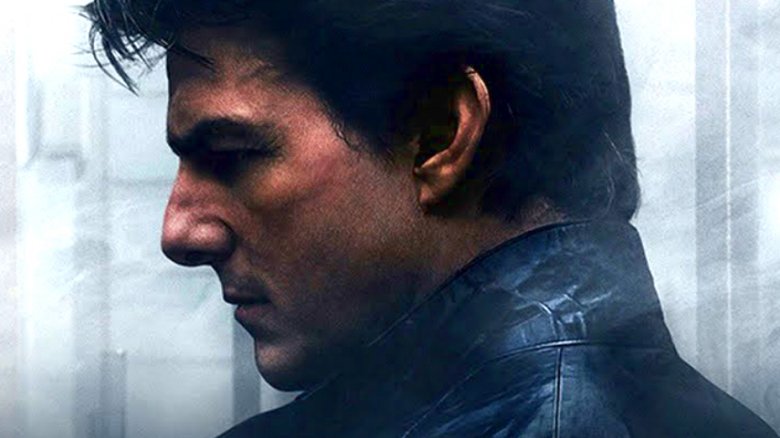 Paramount
Director Christopher McQuarrie has chosen to accept the mission of delivering Mission: Impossible 6 on time, despite an injury to his leading man.
Over the weekend, Tom Cruise sustained a broken ankle while filming a stunt for the movie, and production had to be halted. Now Variety reports that the movie won't wrap until December, two months later than originally planned. However, a source close to the production said the film can still be delivered in time for the planned release date next July.
TMZ obtained video of Cruise obtained video of the accident, which happened while Cruise attempted to jump from the rigging of one building onto another. While it looks like Cruise didn't stick the landing, McQuarrie said he was always supposed to hit the side of the building to give the stunt its "energy."
Cruise performed the stunt three times with no problems, but ran into trouble on the fourth try. "He knew in that instant, 'Well, we're not coming back here. We're not doing this again today,'" McQuarrie said. "So he got up and powered through the shot, and then he got off-camera and as soon as he knew he was off-camera he went down. He knew that was the only way to preserve the shot."
Cruise, who immediately realized that he had broken his right ankle, watched footage of the shot right away. "He was lying down with his foot up and I brought him the shot and he looked at it," McQuarrie said. "As only Tom Cruise can do, with an ice pack around his ankle, he said, 'That's a pretty cool shot!'"
McQuarrie said Cruise is expected to make a full recovery, and he plans to use the delay to work on other aspects of the movie. "This in fact gives us an opportunity to go into editorial and look at what we've shot and reassess the movie, which is a luxury you don't normally have because you're on a train that just doesn't stop," he said.
While the director said the flick has a lot more action than 2015's Mission: Impossible – Rogue Nation, he also said most of the "really intense" sequences have been shot. 
Mission: Impossible 6, which also stars Henry Cavill, Rebecca Ferguson, Angela Bassett, and Alec Baldwin, is currently slated to hit theaters July 27, 2018. In the meantime, take a look at more times Tom Cruise nearly got himself killed on set.