Mission: Impossible 6 Director Talks About Tom Cruise's On Set Injury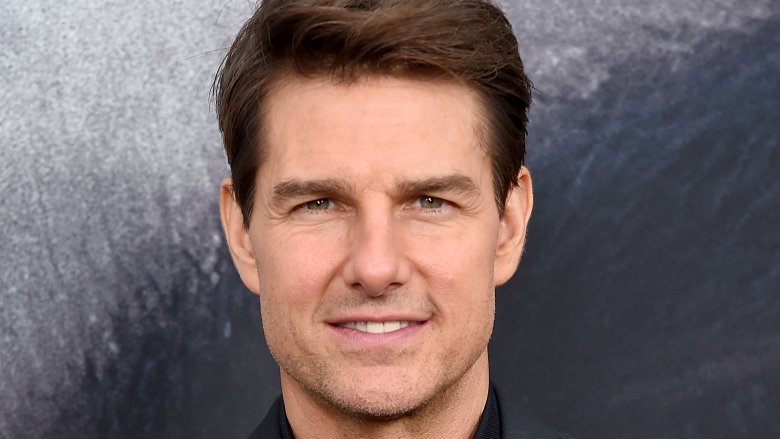 Getty Images
Tom Cruise is in "very good spirits" despite a recent injury on the set of Mission: Impossible 6, according to director Christopher McQuarrie. McQuarrie talked about Cruise's injury and the rumored production delay in a recent interview with Empire, saying that he is pushing forward plans to complete the movie on time and keep its July 2018 release date.
Video obtained by TMZ on Sunday showed Cruise attempting to jump from the rigging on one building to a mark on the other. While many speculated that the injury occurred because he was supposed to land on the other building's rooftop, McQuarrie says he was always supposed to hit the side of the building, giving the stunt "its energy." 
The director says that Cruise performed the stunt safely multiple times, but on the fourth try, he hit the building at a slightly different angle and wound up getting hurt. "He knew in that instant, 'Well, we're not coming back here. We're not doing this again today,'" McQuarrie said. "So he got up and powered through the shot, and then he got off-camera and as soon as he knew he was off-camera he went down. He knew that was the only way to preserve the shot."
McQuarrie said that watching on the monitor, they weren't sure what had happened right away. Cruise, however, knew something was wrong immediately after the accident, telling him that he thought his right ankle was broken right off the bat. "Without missing a beat, I said, 'There's a silver lining in this cloud. We just don't know what it is yet,'" McQuarrie said. Cruise, in typical Cruise form, sat after his injury with an icepack around his ankle and rewatched the take where he broke it, saying, "That's a pretty cool shot!" 
McQuarrie says that Cruise is expected to make a full recovery, but production will have to be jimmied around in the meantime. The director says that he plans to keep working, saying that he will rearrange the way in which he was planning on doing things. "This in fact gives us an opportunity to go into editorial and look at what we've shot and reassess the movie, which is a luxury you don't normally have because you're on a train that just doesn't stop," he said.
The director says they are still looking to shoot what they can before going on hiatus and making the shift to editorial. Then, they can move forward the "huge chunk" they've already shot into post-production before eventually going back to shooting when Cruise is able to return. "It's similar to situations I've had on other movies where, for whatever reason, you go on hiatus and you're able to look at the movie in a way you normally couldn't and reevaluate," he said. Reports say the hiatus could be anywhere from six weeks to three months. 
As far as what is left to shoot, McQuarrie says it shouldn't be anything that's too hard on Cruise's ankle. He says that the movie contains a lot more action than the last Mission: Impossible, but most of it has already been shot, with just one "really intense" action sequence left to go. "Fortunately for us, the one that's really intense doesn't happen to be intense on his ankle," he said. "We're not worried about that. That's the last part of his body we're worried about when it gets to that sequence."
Cruise has a nasty habit of almost killing himself on set, but McQuarrie says that this isn't a sign that the 55-year-old action star should slow down anytime soon. "He is in better shape and better form than I have seen him on any of the movies we've worked on in the last ten years," he said. "It goes to show you that there is no such thing as a small stunt."
As far as the final product, McQuarrie wasn't able to give much away, although he does know that there is definitely one shot that he wants to include– the shot where Cruise hurt himself. "I now have to move heaven and earth to make sure that the shot is in the movie," he said. "We went to all that effort to get it. It's a pretty fantastic shot."
Mission: Impossible 6 has a July 27, 2018 release date.