Planned Movie Sequels That Should Be Canceled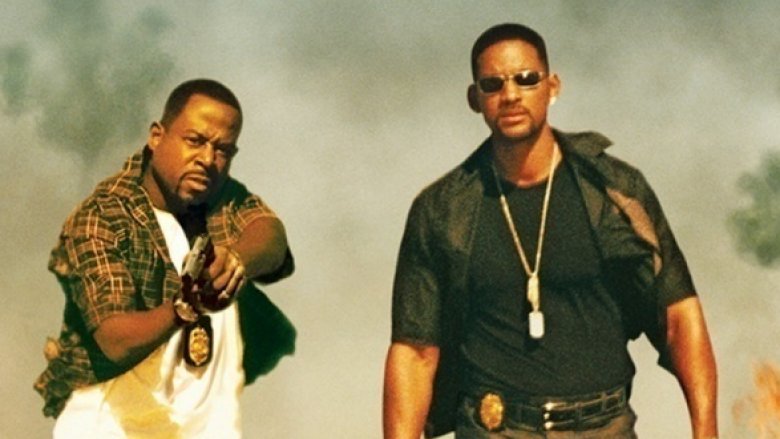 If there's one thing Hollywood loves more than simply being straight up handed massive wheelbarrows full of sweet box office cash, it's a sequel. Everyone complains about them, but the numbers don't like: even the worst franchise follow-ups often wind up making a huge chunk of change in theaters and on home video, which means that no matter how many times we all say we hate sequels, making one remains one of a studio's most reliably safe bets. Of course, even the safest bet falls through sometimes, and there are plenty of examples of sequels that ended up turning out to be a horrible investment for the studio. The simple truth is that no matter how lucrative they often are, not every movie actually deserves a sequel—and to their credit, execs occasionally come to this realization before the whole thing comes crashing down at the box office. With that in mind, we've pulled together a list of planned cinematic follow-ups we want to be shelved indefinitely.
We're The Millers 2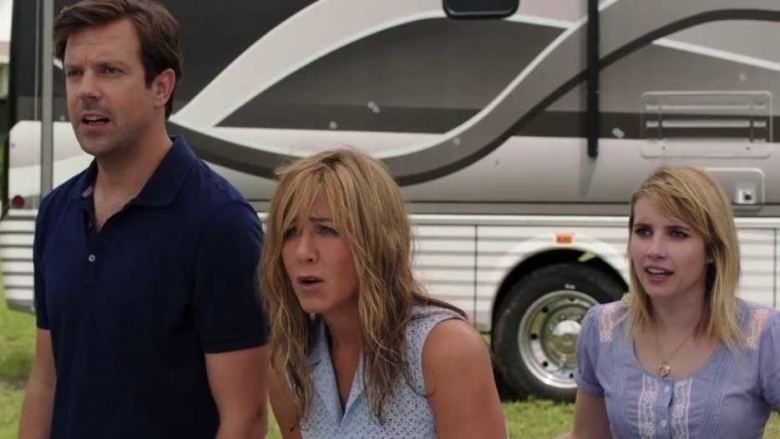 Nobody asked for 2013's We're the Millers in the first place, least of all the critics, which is why it's sad that there are plans in place for a sequel. While the original made $150 million at the box office, does anyone actually remember what happened in that movie? To refresh you: A group of strangers pretends to be a family to smuggle some drugs. It's a high-concept movie (meaning, it's simple and has broad appeal), so you'd think making a sequel'd be easy. However, there hasn't been much talk of the sequel since it was first announced in 2014, meaning Warner Bros. may have finally fixed the gas leak in the building that prompted the sequel to be greenlighted in the first place.
Red 3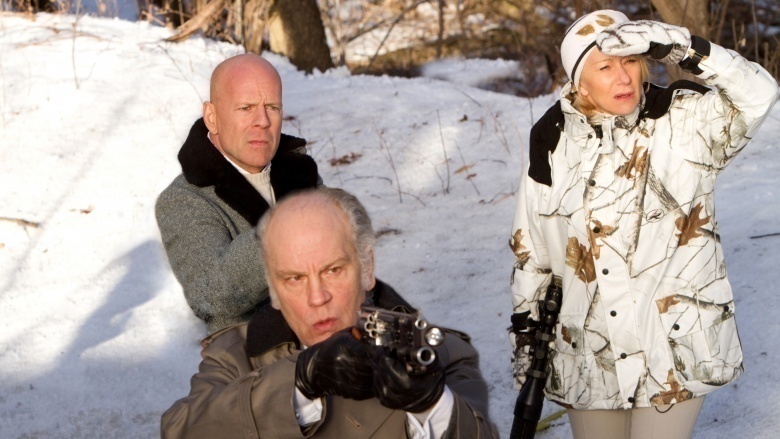 RED, released in 2010, might not have been many people's idea of a classic action flick, but it did give audiences the admittedly cool opportunity to watch a group of veteran stars — including Bruce Willis, John Malkovich, and Helen Mirren — wipe out bad guys with some pretty rad moves and awfully heavy artillery. (It was like The Expendables but with less brawn and costarring an actress who won an Oscar for playing Queen Elizabeth II.)  Sadly, instead of leaving well enough alone, the studio smelled a franchise. And even though 2013's RED 2 was met with scorn and relative audience indifference, RED 3 entered development almost immediately but seems to have gotten stuck in limbo somewhere. Here's hoping it stays in limbo.
National Treasure 3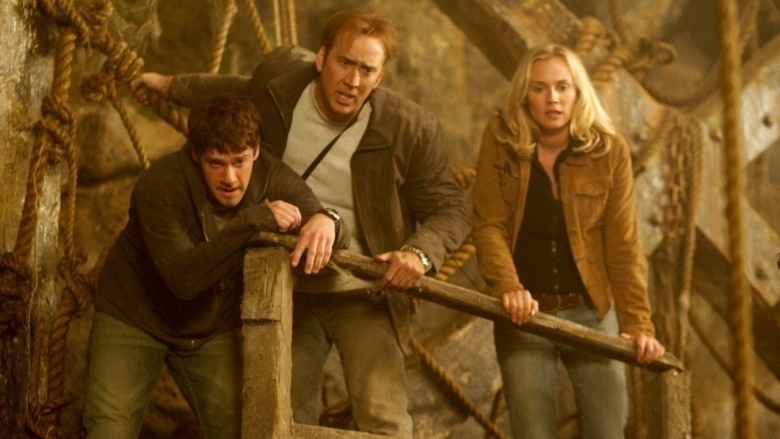 There are times when Nicolas Cage's unique brand of insanity can be a lot of fun on the big screen. (Or on the small screen, since the average Redbox kiosk seems to only offer obscure Nicolas Cage action movies.) But it's been a long time since we were able to take him seriously as an action hero, and the National Treasure movies haven't exactly improved with age. Disney has roughly 800 million reasons to press Cage back into duty for a third Treasure outing – chances are good that a decent story isn't one of them.
Bad Boys For Life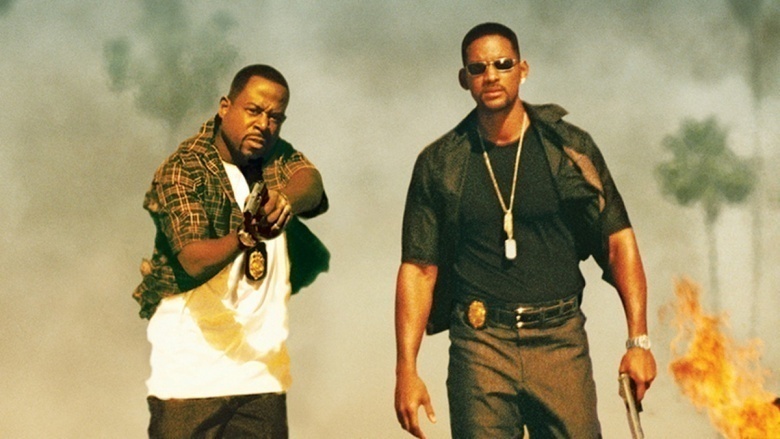 Will Smith and Martin Lawrence were great together in 1995's Bad Boys — so great in fact that people didn't stop clamoring for a sequel until 2003, when Bad Boys II proved (yet again) that some movies really don't need a second installment. Nevertheless, talk of a third chapter has persisted for over a decade, and while filming was delayed several times, it's definitely happening. Great for Smith and Lawrence's bank accounts. Bad for everyone else.
Beverly Hills Cop IV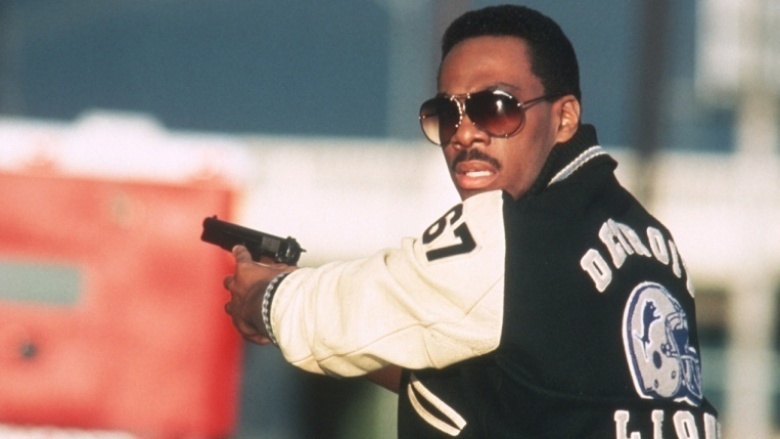 The Beverly Hills Cop franchise is a study in diminishing returns, both in terms of box office as well as general enjoyment. Yet the original was so great — because it starred the hilarious and charismatic Eddie Murphy when he was at the peak of his powers — that people just can't let go of the idea that a good sequel might actually happen someday. Bad movie director Brett Ratner was attached to Beverly Hills Cop IV at one point, and it even got far enough that Paramount Pictures had it on its 2016 release schedule. It was eventually delayed, in part because of script problems, but now it's back in the hopper with new directors. As of fall 2017, it's still moving forward — slowly moving forward, but moving forward nevertheless.
American Pie 5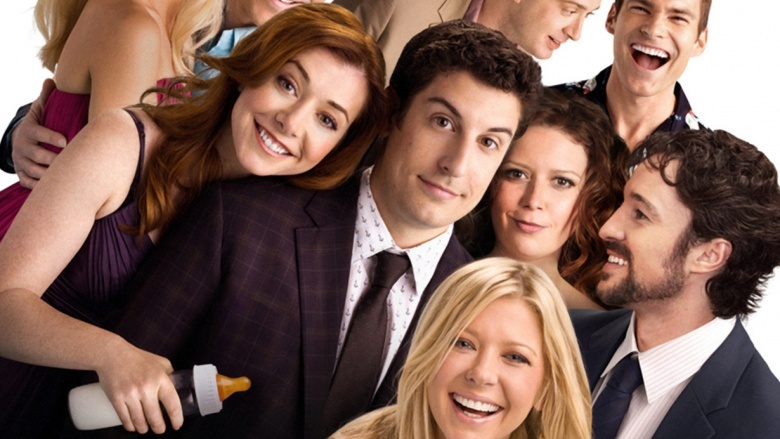 American Pie put a modern-day spin on '80s teen sex comedies like Porky's, Fast Times at Ridgemont High, and The Last American Virgin. After huge box office grosses, a college-set sequel logically followed the original. Then came the third movie, American Wedding, which wrangled the characters back together (the nerd, the other nerd, that one other nerd, and the girl who did obscene things at band camp) because two of them were getting married. They were stretching it at that point, but the cast and crew were still game for a fourth movie, American Reunion, in 2012. According to Tara Reid, who costarred in the original American Pie in 1999 (and two of the sequels), a Las Vegas-set fifth installment in the franchise is getting ready to happen. Of course, this is certainly not the first (or last) thoroughly unnecessary comedy about guys pushing 40 and heading to "Vegas, baby!"
Now You See Me 3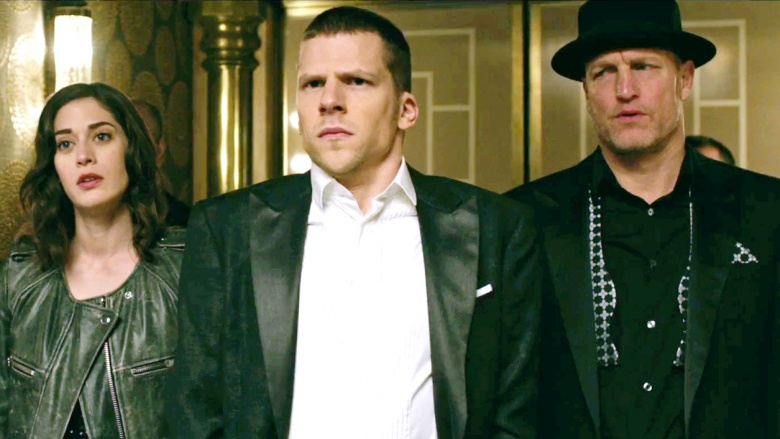 The first Now You See Me takes place in a world much like our own, except that magicians are as famous and anti-establishment as British rock bands in the '70s. A ridiculous thriller that overdosed on twists, turns, and secret identities, it made a mint and spawned Now You See Me 2, which tried to up the ante with the villains from the first movie attempting to exact revenge — except with little mystery left to explore, many plot points were explained away with "we did it with magic!" It was also filmed and set almost entirely in the Chinese territory of Macau, which sets up a third installment. In Now You See Me 2, Taiwanese superstar Jay Chou played a magician and magic shop owner named Li, and he's set to be the star of a third film in the Now You See Me series. The spinoff, a co-production of Lionsgate and Chinese film company Leomus Pictures, will be shot entirely in Chinese — and it appears likely to be made alongside yet another English-language Now You See Me sequel, which entered development even before Now You See Me 2 arrived in theaters.
Bad Dads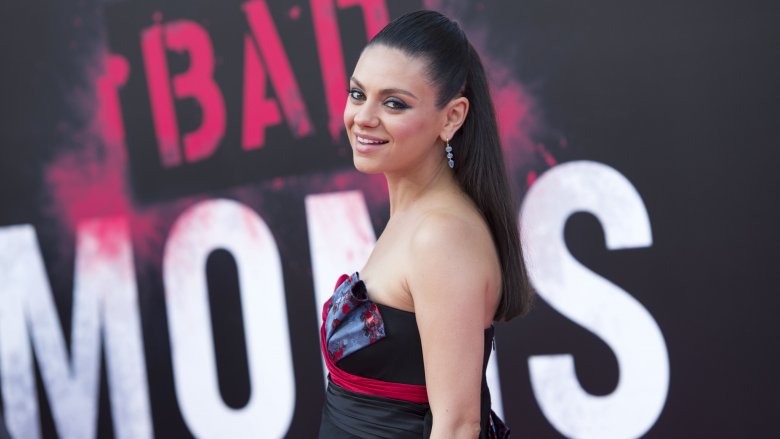 Getty Images
The entire point of Bad Moms (as well as the inexplicable but fun holiday-themed sequel A Bad Moms Christmas) was that it was the rare movie in which adult women got to act like drunken idiots. It was a nice counter to typical men-behaving-badly fare like The Hangover, Old School, or Hot Tub Time Machine. And yet, a completely unnecessary "guys" version of the female version of a male-dominated genre has apparently been in the works for a while.
Die Hard: Year One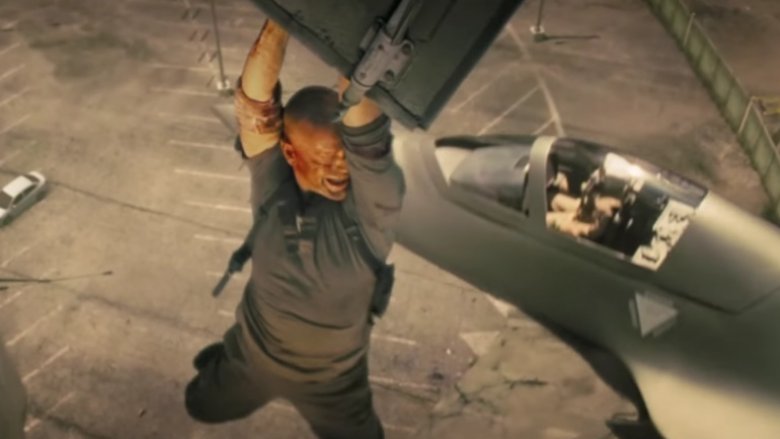 The first Die Hard is a stone-cold classic. Die Hard 2: Die Harder is pretty good. The rest of the movies in the series, in which Bruce Willis's John McClane gets increasingly older and finds himself in increasingly implausible situations are, well, not so great. That means it's time for a reboot. (Talk about dying hard.) Director Len Wiseman (he also helmed 2007's Live Free or Die Hard) says that Die Hard: Year One reportedly flash backes between the present-day — because no one is so foolish that they'd make a Die Hard movie without Willis — and the late '70s, when McClane was just a beat cop in New York City learning the ropes. He also promises to explore the "love story" between McClane and his wife. Yeah, because that's what people want out of a Die Hard movie.
Mary Poppins Returns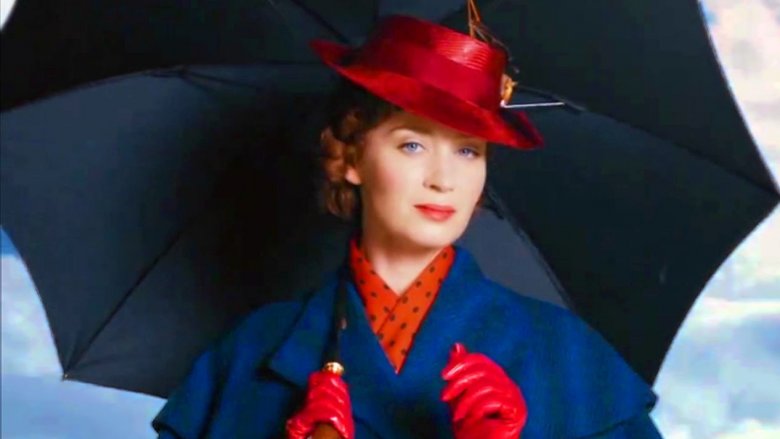 Previews and set photos certainly make this sequel to Mary Poppins — more than 50 years in the making — look fun and inviting. Also, it stars Emily Blunt as Mary and Hamilton genius Lin-Manuel Miranda, in one of his first major screen roles, as Jack (a lamplighter and stand-in for Bert from the first movie). However, this movie just shouldn't exist, in part because the creator of the MPU (that's the "Mary Poppins Universe") wouldn't want it to exist. As told in the 2013 film Saving Mr. Banks, author P.L. Travers resisted for years Walt Disney's overtures to turn her Mary Poppins book series into a movie and, later, resisted a sequel. Well, Travers died in 1996, so she can't say no anymore ... but she would if she could.
Mamma Mia 2: Here We Go Again!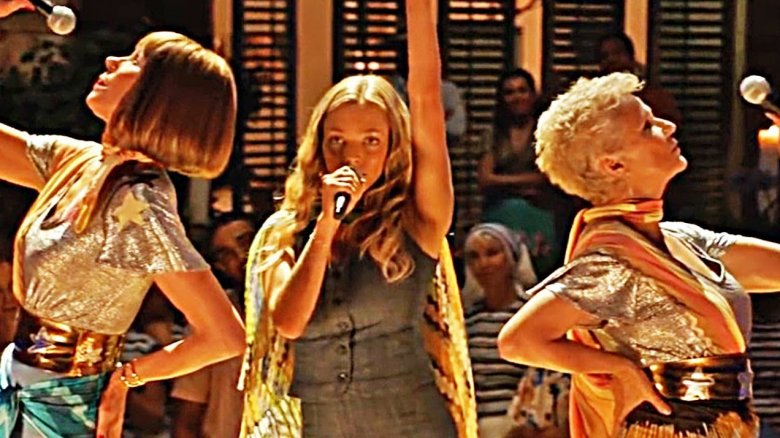 Mamma Mia! is the most famous and longest-running of the odd, 2000s-era theatrical fad of "jukebox musicals." Writers would take pre-existing songs, usually from a major musical act, and build a stage production around them. Mamma Mia!, the story of a young woman trying to figure out which of her ABBA-loving mother's old boyfriends is her biological father, used up more than 20 ABBA classics, like "Dancing Queen," "Fernando," and, of course, "Mamma Mia." A film adaptation starring Meryl Streep and Amanda Seyfried was a smash hit, so filmmakers are going back to the ABBA well with the surprisingly cynically titled, Mamma Mia 2: Here We Go Again! It's not based on a pre-existing stage show, so there's that. Also, the first musical and movie used up all the ABBA songs, which means this one has no choice but to be a rehash through and through.
Hotel Transylvania 3: Summer Vacation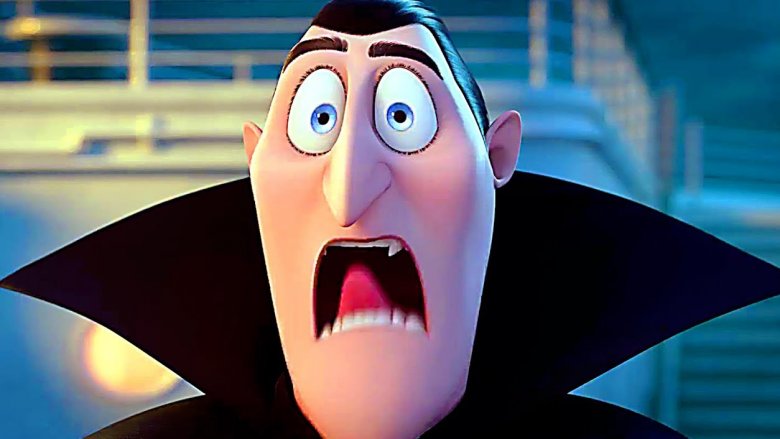 Adam Sandler movies were once fun. Now they're often thinly veiled ploys for the star to hang out in fun vacation spots with his buds. Just Go With It? Filmed on location in Hawaii. 50 First Dates? Also filmed in Hawaii. Grown Ups? Much of the action occurs at a water park. In the Hotel Transylvania movies, Sandler voices Count Dracula, a dad who is very protective of his plucky daughter (Selena Gomez). In Hotel Transylvania 3, which seems to take its cue from Sandler's live-action flicks of late, Dracula and his squad of monster friends go on a cruise, leaving behind their spooky environs of the Gothic hotel where they live to have some summer fun on a cruise. Oh, the so-funny juxtapositions! Oh, the humanity! This is art, folks.
The Avatar sequels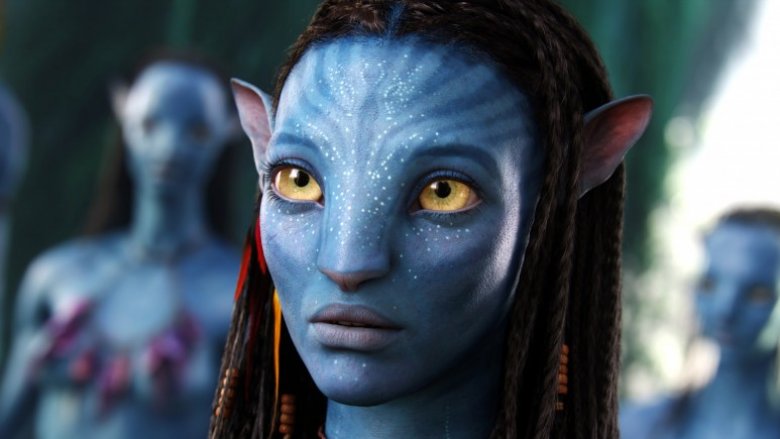 Avatar wasn't just the biggest box office hit released in 2009, it went on to become the highest-grossing movie ever, bringing in an astounding $2.7 billion worldwide. That's in part because it was a film-going experience the likes of which had never been seen. Set on the the beautifully rendered jungle planet of Pandora, Avatar transported viewers with its immersive CGI, viewed in 3-D by some audiences. However, Avatar's time has passed. People just aren't as dazzled by 3-D now. Nor does it seem that audiences are as into Avatar as they are other huge blockbusters — things like Titanic or even Back to the Future, which, without recent sequels, are still very much a part of the culture and the conversation. Who talks about Avatar anymore? Aside from James Cameron that is. A visionary filmmaker, he is determined to bring us not one but four Avatar sequels. Avatar 2 will hit theaters in 2020, a very long decade (and then some) since the release of the original.
The Princess Diaries 3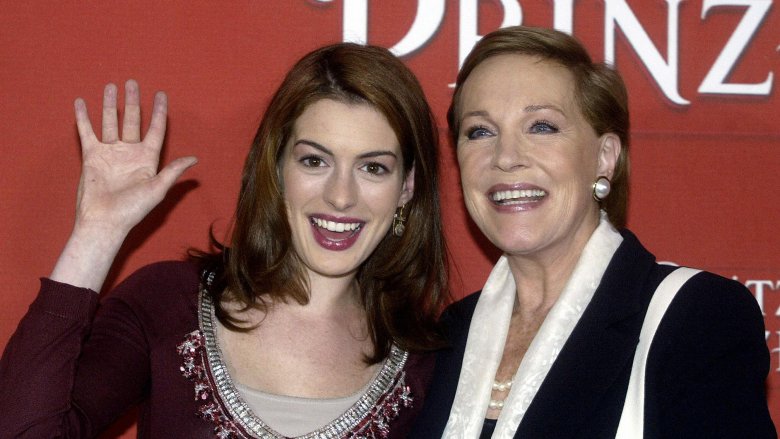 Getty Images
It's hard to make a sequel to the movie when the premise of the original movie is incredibly specific. What makes a film unique can't, by its very nature, be easily repeated. Take The Princess Diaries, for example. The 2001 movie made Anne Hathaway a star for her charming portrait of Mia Thermopolis, a geeky American who finds out she's the heir to the throne of the tiny Kingdom of Genovia. It's a fish-out-of-water story, and so is the sequel – The Princess Diaries 2: Royal Engagement – in which Mia is still adjusting to life as a royal. So where do they go from there? It's been nearly 20 years since the events of the first film, and Mia has probably gotten quite used to the blue-blood life. That's why The Princess Diaries 3 doesn't make any sense. Unless it's about a coup overthrowing the monarchy and bringing democracy to Genovia — now that would be interesting.
High School Musical 4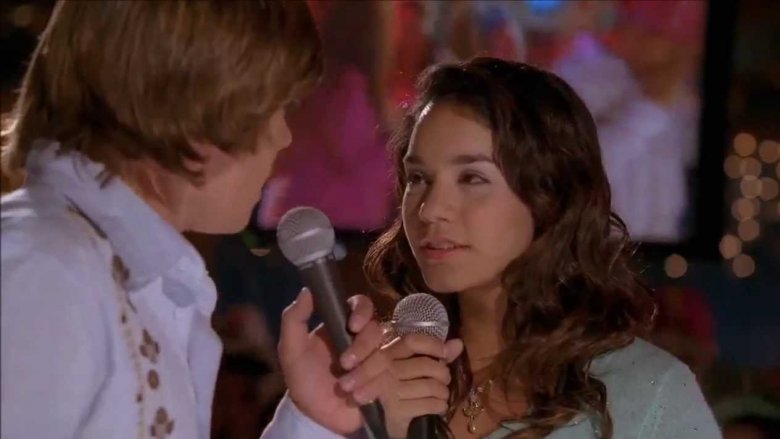 Those made-for-the-Disney Channel High School Musical movies are a now-dated time capsules of mid-2000s youth culture, but they sure were popular. The soundtrack to the first one was the second-best-selling album of 2006. The 2007 sequel set a record for the most-watched broadcast in the history of basic cable. The third entry was released theatrically, and stars Zac Efron and Vanessa Hudgens moved on to successful careers. Its tween audience grew up and now has kids of their own now, and they apparently need another squeaky-clean High School Musical. The script is about Erin, the only girl on East High's boys soccer team, who falls for Derek, a soccer player who is also, get this, an amazing dancer. Other characters include the high school theater star, Campbell, who is the cousin of Sharpay and Ryan from the original movies. So it's basically the original movie, with some tweaks and new actors. With a movie famous for songs with titles like "Start of Something New" and "Breaking Free," it's sad to hear that they'll just be ... "sticking to the status quo."
Top Gun: Maverick
The plot: The hotshot Navy pilots from Top Gun fly their planes so fast that they travel back in time to the Old West and meet Marverick's Mel Gibson and Jodie Foster. Now that might be an awesome movie, but it's not the one that's being made. Nevertheless, it's coming. The sequel nobody asked for to Top Gun, the highest-grossing movie of 1986, a film about Tom Cruise and his pilot pals squaring off against Commie bad guys, turning the Cold War briefly hot, and almost triggering World War III. There are few movies as trapped in the '80s as Top Gun. To make matters more complex, Cruise is 55 now — a year older than the oldest real-life Navy pilot was when he retired.