Killjoys Renewed For Two More Seasons At Syfy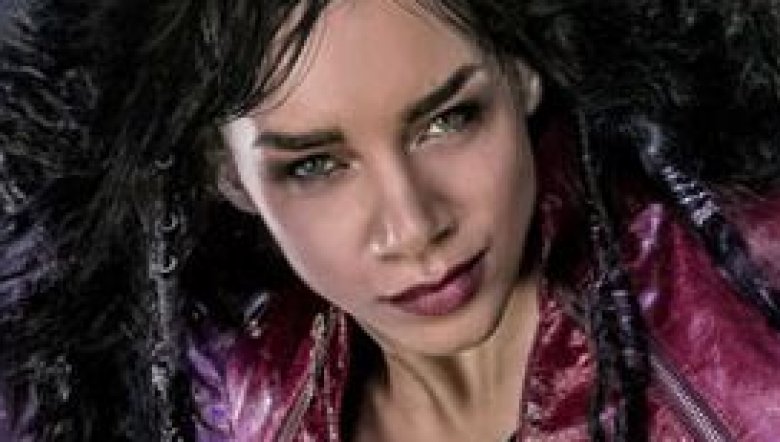 Syfy
It's all smiles for Killjoys, as Syfy has renewed the series for two final seasons. 
The Hollywood Reporter confirms that the network is planning an end-game for the space adventure drama show, which will run for 20 more episodes in seasons four and five. The fourth season is set to premiere sometime in 2018.
Killjoys, created by To Be Fat Like Me writer Michelle Lovretta, centers around a trio of interplanetary bounty hunters who face a burgeoning war amongst the planets, moons, and stars. Hannah John-Kamen stars as the rebellious leader Dutch, Aaron Ashmore plays the tech-smart John Jaqobis, and Luke MacFarlane is the wise and organized D'avin Jaqobis. Killjoys also features Tamsen McDonough as Lucy, Thom Allison as Pree, Morgan Kelly as Alvis Akari, Rob Stewart as Khylen, Patrick Garrow as Turin, Mayko Nguyen as Delle Seyah Kendry, Sarah Power as Pawter Simms, and Sean Baek as Fancy Lee. 
Bill McGoldrick, NBCUniversal Cable Entertainment executive vice president of scripted development, released a statement in light of the renewal: "Helmed by Lovretta and driven by the superb storytelling, we are excited to bring Killjoys back for two final seasons. Tonight's game-changing season finale sets the tone for the final chapters of our bounty hunter's space adventures and we cannot wait for our talented cast and crew to bring to life what is sure to be an epic journey that will leave our passionate fans on the edge of their seats."
"This renewal is the kind of privilege every creator hopes for: a chance to plan the end of your story with the luxury of 20-episodes to do it," said Lovretta. "I'm immensely grateful that both of our network partners—along with Temple Street and UCP—have given our team, cast and fans this incredible opportunity."
Killjoys executive producers S. David Fortier and Ivan Schneeberg added: "A final two-season order is a huge vote of confidence for a show that keeps getting better and better. We are so proud of the support Killjoys has received from critics and fans alike, and are thrilled to plan a deserving ending for Dutch and the Jaqobis brothers; it has been an incredible intergalactic journey and we could not have wished for better partners to share the ride."
News of the pickup comes just hours head of the season three finale of Killjoys, leaving fans with something sweet to tide them over until they can see more episodes. Unfortunately, it also follows hot off the heels of a disappointing announcement: Syfy's series Dark Matter was canceled after just three seasons.
Syfy's other original shows include The Expanse, The Magicians, Channel Zero, and Blood Drive. The network is gearing up to release the adaptation of Grant Morrison's Happy! and the Superman prequel series Krypton. 
Until Killjoys returns, check out some of the television series that will blow you away this year.