The Surprising Comparison That Will Change The Way You See Stranger Things Season 4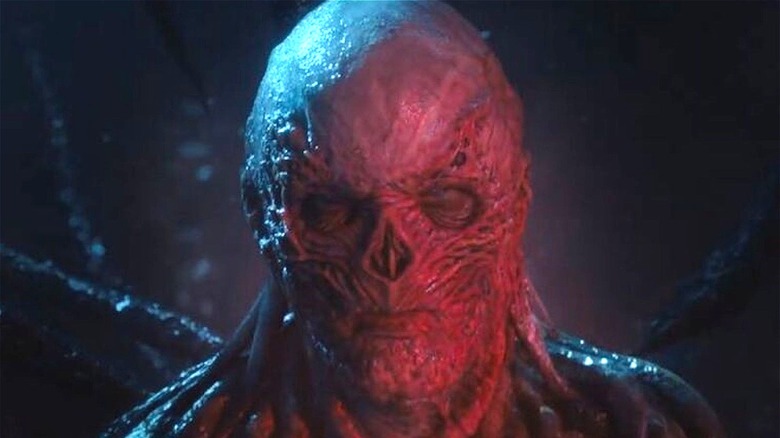 Netflix
"Stranger Things" Season 4 is the beginning of the end for the hit Netflix series — and the Hawkins AV Club has one hell of a fight on its hands this year. The latest trailer for the show reveals that the gang will have to reunite after the events of Season 3 to face off against a terrifying new villain from the Upside Down. This creepy monster isn't the only threat in town though, as the Duffer Brothers have recruited horror icon Robert Englund — Freddy Krueger himself — to star as an incarcerated murderer, Victor Creel.
Creel is going to be a key figure in Season 4, since the latest footage shows the team investigating the abandoned Creel House both in the real world, and the Upside Down. So it'll be interesting to see just how integral the "Nightmare on Elm St." star will be in the upcoming season. Unfortunately, Netflix isn't releasing the full season in one go — like it has done with previous seasons. Season 4 is split into two volumes, and the first batch of episodes is set to arrive on May 27. There's a bit of a wait for the second set though, which will arrive on July 1, 2022.
It certainly looks like the series is going to be worth the wait, however. The footage implies that it'll take a much darker turn than previous seasons. That's why it was so odd to hear "Stranger Things" star Finn Wolfhard make this confusing comparison.
Finn Wolfhard says it's similar to Harry Potter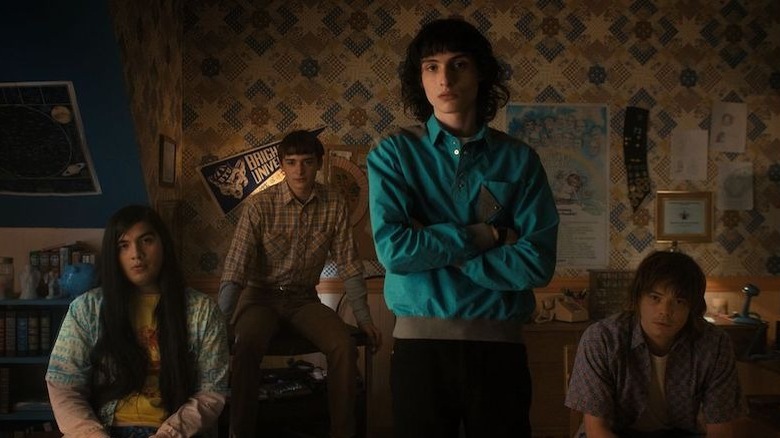 Netflix
"Stranger Things" lead Finn Wolfhard opened up to Screen Rant about what's next for the gang, explaining that it's going to get much darker as the characters also get older. 
"I think inherently it becomes darker every season. It also gets funnier, it gets scarier, it gets more dramatic. That comes with all of us growing up and getting older." The "IT" and "Ghostbusters: Afterlife" alum pointed out that these characters won't be children forever, so they naturally have to get older and evolve. "We're not all going to be in mop-top wigs, 40 years old, and screaming about Demogorgons. I think this is a very good example of the Duffers treating our characters like their ages."
But Wolfhard went on to compare the franchise to the "Harry Potter" series, because the movies naturally get a little darker with each Hogwarts school year. "And I like to compare it to Harry Potter – those movies became darker and that's kind of where we're at now in the progression, in my opinion." Allowing the series to get scarier is also a way of keeping it from getting stale with each season — which is a danger for any ongoing TV series set in a specific location.
The end of Season 3 made an effort to significantly change the landscape of the show, spreading its characters between Hawkins, California, and Russia. So there's plenty of opportunities to keep things fresh in the run up to the final season.