The Worst Storyline In Blue Bloods Season 3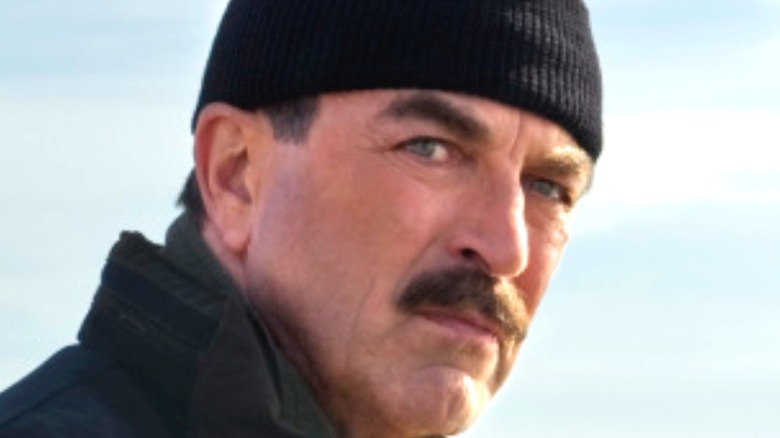 Heather Wines/CBS
CBS has brought 12 seasons of the police procedural "Blue Bloods" to audiences, never seeming to lose any steam. Each season follows the Reagan family of justice seekers, including retired police commissioner Henry (Len Cariou) and his son, the current commissioner, Frank (Tom Selleck), and his children. Season 3 brought several deep storylines, taking viewers on a roller coaster of emotions as the family navigates the sometimes rewarding and sometimes devastating life of New York City law enforcement. 
Beginning with Benjamin Walker (Michael Madsen) kidnapping Detective Curatola (Jennifer Esposito) and strapping her to a bomb, and then ending with Mayor Poole (David Ramsey) getting shot at a town hall meeting, Season 3 began and finished strong. However, Season 3 was also plagued with trying to find a new partner for Danny Reagan (Donnie Wahlberg) after the unexpected departure of Curatola. In the end, not all of the storylines were hits: some of the notable arcs fell short of the typical high quality of the series, and one in particular definitely wasn't a hit with audiences.
Kate Lansing's potential as Reagan's partner was wasted
The bad storylines in "Blue Bloods" are few and far between, but when they do show up, they stand out against the superior storylines that continue to come week after week. In the seventh episode of Season 3, "Nightmares," viewers meet Detective Kate Lansing (Megan Ketch), who is replacing Detective Curatola in a case involving voodoo. Lansing appears in four more episodes as Reagan's partner, where she uses her experience from the Internal Affairs Department to prove Danny's innocence when her former captain attempts to frame him to cover up his crimes.
Lansing was the first of two partners filling time between Curatola's departure and Maria Baez's (Marissa Ramirez) introduction the following season. She was only there for three months before she transferred back to Internal Affairs, and was followed by Candice McElroy (Megan Boone), who had an even briefer tenure. The experience Lansing had with Internal Affairs could have offered an interesting dynamic to Danny's professional life. While the other detectives were more similar to him in the way they did their jobs, Lansing could have offered conflict, growth, and a new perspective to the job.
What makes the show so compelling is often the different perspectives. Having a partner from the side of procedural perfection could have offered some growth for Danny, keeping him in line and forcing him to become a better cop. Instead, Lansing ended up being more of a distraction and placeholder until the next female partner could step in, creating a massive missed opportunity for the show.