What The Actor Who Played Detective Curatola On Blue Bloods Has Been Up To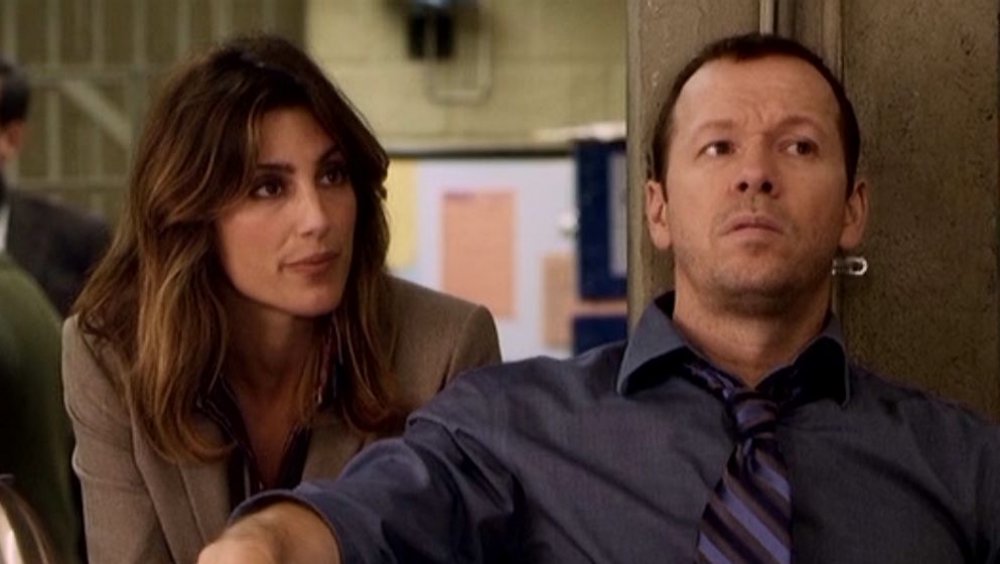 CBS
We may receive a commission on purchases made from links.
Smart, fierce, and extremely good at wearing suits, Detective Jackie Curatola (Jennifer Esposito) was not playing around on Blue Bloods. Fans loved Esposito's onscreen chemistry with Donnie Wahlberg, who played Danny, her character's partner in solving crime. But behind the scenes, the actress was suffering through an intense health crisis that tarnished her experience on the show.
After years of mysterious symptoms that had seen her hospitalized multiple times, Esposito was diagnosed with a severe case of celiac disease — a serious autoimmune disease in which the ingestion of gluten damages the small intestine. She said that she originally signed up to Blue Bloods with the understanding that it would be a part-time gig, but ended up working more hours than she'd anticipated, which only worsened her already poor health. Although she was physically struggling, the real reason Esposito left Blue Bloods, according to the actress, is that the show's producers fired her after she collapsed on set.
Since then, Esposito has not only gotten her celiac disease under control, she's landed some major roles and started her own business. Here's what she's been up to since that bad blood with Blue Bloods.
You may recognize Jennifer Esposito from a steamy drama or a dark superhero comedy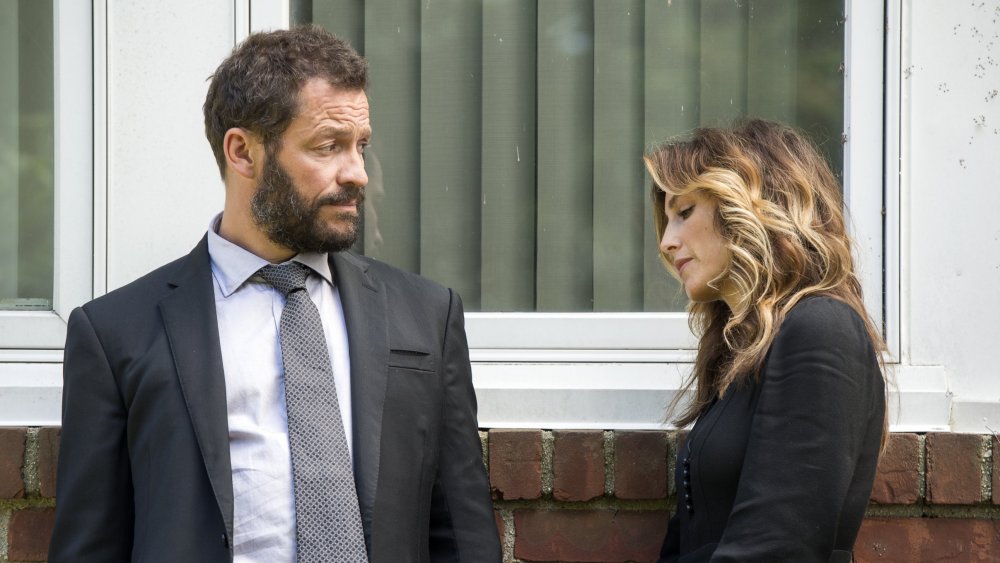 Showtime
After Blue Bloods, Esposito took a break from fighting crime to appear in a couple of sexy series. In 2015, she had a lead role in the third season of Mistresses, ABC's adaptation of a UK show about the complicated love lives of a group of friends. At the same time, she made a few appearances in several episodes of Showtime's The Affair, playing the sister of Dominic West's flawed lead Noah.
It didn't take long for crime dramas to come calling again. In 2016, Esposito took on the role of Special Agent Alex Quinn for the 14th season of NCIS, but her tenure was short and sweet. Esposito left NCIS after only one season, explaining that this had been the plan all along. She played another detective in the horror movie Mary, starring Gary Oldman, in 2019. Unfortunately, the less said about that the better — it received a battering from critics and audiences.
Esposito's recent TV work has landed better. She played deputy director of the CIA in Amazon's dark comic book comedy The Boys, and the love interest of the title character's father, played by BD Wong, in Awkwafina is Nora from Queens. Both shows have already been renewed for second seasons. In the meantime, Esposito is returning to crime — this time of the true variety. She's been cast as a socialite in Shonda Rhimes' upcoming Netflix series Inventing Anna, about real-life con-artist Anna Delvey. The show was set to film on location in New York, but currently remains on hold while the industry waits to resume production.
Jennifer Esposito started a gluten-free lifestyle brand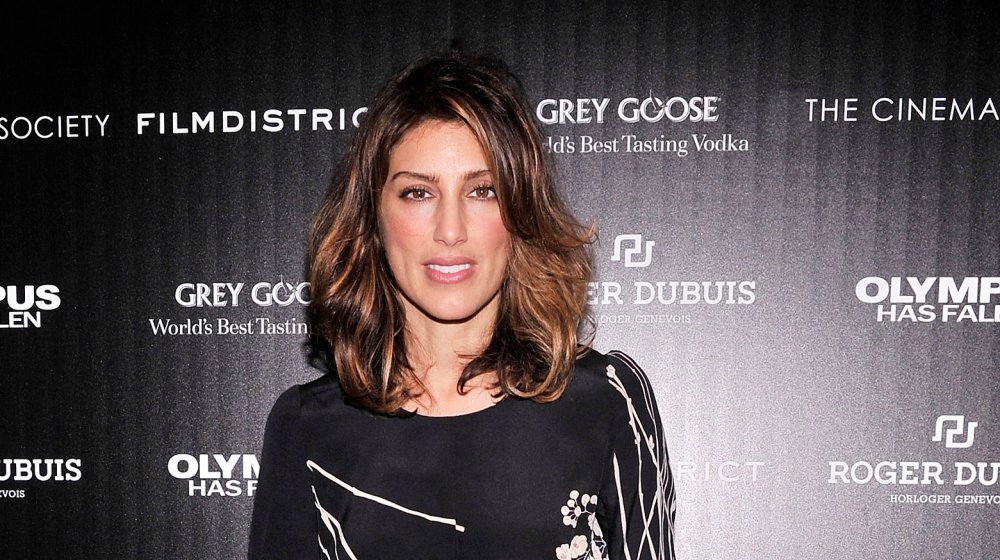 Stephen Lovekin/Getty Images
Nearly dying from a chronic condition that's been misdiagnosed your whole life will change a person. In her memoir Jennifer's Way, published in 2014, Esposito details her experience of living with celiac disease. After leaving Blue Bloods, it took a few years to get a handle on her condition, which had caused devastating damage to her small intestine and generated other food allergies — in addition to gluten, she can't eat lactose, eggs, or soy. As a keen baker, Esposito cheered herself up by learning to cook treats that wouldn't trigger her allergies. In 2012, she opened the gluten-free bakery Jennifer's Way in New York, following it up with her memoir/recipe book two years later, in which she dished more on the untold truth of Blue Bloods. 
In 2016, Esposito was sued by investors she'd brought into her bakery business, including her now-ex-husband. She claimed that they'd forced her out, and they claimed that she was bad-mouthing them and the bakery. According to Esposito, the lawsuit was settled, but the bakery closed anyway in 2017. In a Facebook post, she said that the lease was up but she would be back. Years later and with her career kicking off, fellow celiacs might have to make do with her second recipe book, published a month after the bakery closed, and the recipes Esposito regularly posts to her 125k Instagram followers.