The Worst Blue Bloods Season 3 Episode According To IMDb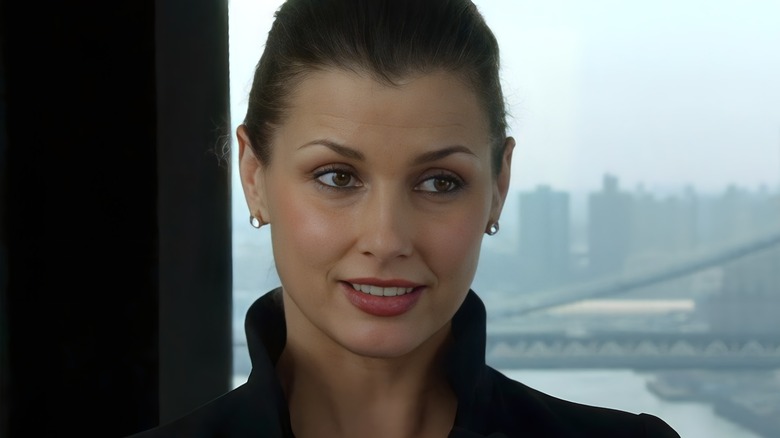 CBS
When "Blue Bloods" Season 3 premiered in 2012, it wasn't as much of a sure thing as it is today. Season 3 saw the revolving door of Danny Reagan's (Donnie Wahlberg) partners after Jackie actor Jennifer Esposito left the show following complications from celiac disease that caused her to collapse on set and a subsequent conflict with CBS. After five episodes with Megan Ketch and two episodes with Megan Boone, Marisa Ramirez finally took over as Reagan's new partner, Maria Baez, for good.
Other big moments in Season 3 include the introduction of Jamie Reagan's (Will Estes) new partner, Vinny Cruz (Sebastian Sozzi), who comes to the job with a different perspective on police work, keeping their partnership interesting. Erin Reagan (Bridget Moynahan) deals with the return of her ex-husband and attempts to warn her daughter, Nicky (Sami Gayle), not to get her hopes up that he will stick around.
Throughout the season, episodes were rated by viewers on IMDb. Each episode has at least 300 ratings, and the scores range from as low as 7.6 to as high as 8.6. The season finale, showing the shooting of Jamie's partner and the wounding of Mayor Poole (David Ramsey), ultimately leaving him paralyzed, had the highest marks (via IMDb). But which episode scored the lowest?
Nightmares put audiences to sleep
According to IMDb, Episode 7, "Nightmares," ranked the lowest among Season 3 episodes, with a score of 7.6. The installment follows Danny as he searches for a killer in the Haitian community who stabbed a man in a priest costume on Halloween. Meanwhile, Erin and Nicky take Danny and Linda's (Amy Carlson) sons, Jack and Sean (Tony and Andrew Terraciano), trick or treating, Jamie and Vinny get multiple calls for a disturbance involving an old hockey player with Alzheimer's, and Frank (Tom Selleck) deals with a dark secret of Garrett's (Gregory Jbara) when a woman attempts to extort $50,000 from the deputy commissioner or accuse him of sexual assault.
It's unclear why the episode didn't resonate with viewers, but there are a few reasons that can be gleaned from the episode itself. First, this is the first episode on which Danny has a new partner after Jackie's hiatus, and Megan Ketch may not have endeared herself to fans as Detective Kate Lansing. Another reason could be the way Frank went out of his way to make Garrett's problem disappear. While viewers are led to believe that Garrett is innocent of any impropriety, ultimately, Frank has a friend convince the accuser to go away without an in-depth investigation, a tactic may have flown in the face of how a respectable police commissioner should approach sexual assault.
If you or anyone you know has been a victim of sexual assault, help is available. Visit the Rape, Abuse & Incest National Network website or contact RAINN's National Helpline at 1-800-656-HOPE (4673).