What Chi McBride From Hawaii Five-0 Is Doing Now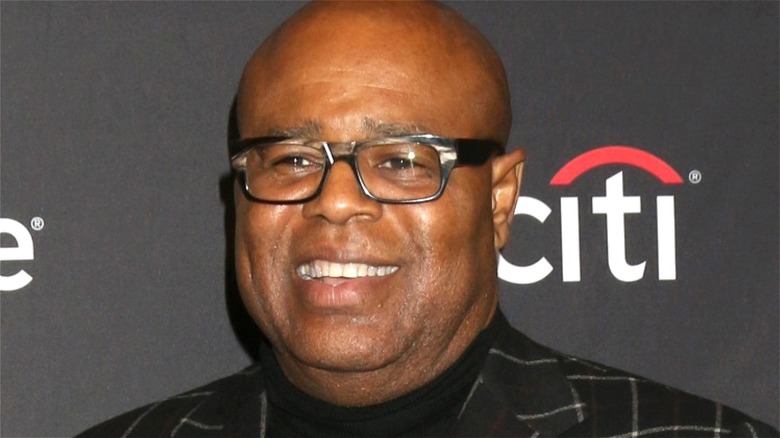 Kathy Hutchins/Shutterstock
The CBS police procedural series "Hawaii Five-0" drew a number of fans during the course of its 10-season run, a reboot of the 12-season series of the same name that aired from 1968-1980 (via IMDb). The new version stars Alex O'Loughlin as Steve McGarrett, the role made famous by Jack Lord in the original, while Scott Caan stepped into the part of Danny Williams, played in the original by James MacArthur.
In addition to the duo, the series also features a supporting cast that included Grace Park and Daniel Dae Kim until both performers were forced to exit the show due to contract issues. One of the key additions in later seasons, however, was Chi McBride as Captain Lou Grover, who used to head up the police department's SWAT team.
McBride remained with the show until its final season, becoming integral to the show both in front of and behind the camera as he transitioned into the writers' room, writing an episode in Season 9 as well as two more in Season 10 (via IMDb). Here's what he's been up to since the end of the series.
McBride is back on CBS once again
Chi McBride is an established performer who has been acting since 1992, with one of his first notable roles being in the show "The Fresh Prince of Bel-Air." He rose to prominence with roles in shows such as "The John Larroquette Show," "Boston Public," "House," "Pushing Daisies," and "Human Target," as well as movies such as "Mercury Rising," "Gone in 60 Seconds," and "I, Robot" — all before he joined "Hawaii Five-0" in 2013.
Following the show's end in 2020, McBride jumped over to the NBC drama "This Is Us" for a notable guest turn in Episode 6 of Season 5, titled "Birth Mother." In the episode, Randall (Sterling K. Brown) travels to New Orleans to learn more about his birth mother, Laurel, played by Jennifer C. Holmes. Chi McBride plays Paul Dubois, Laurel's father and Randall's maternal birth grandfather.
But McBride's newest project is just getting started. He can currently be seen alongside Pete Holmes, Katie Lowes, and Julie White on the CBS sitcom "How We Roll," which is based on the life of professional bowler Tom Smallwood. McBride plays Archie, a bowling alley owner and friend to Tom (Holmes), who decides to go into professional bowling after being laid off from an automotive factory. While there's no telling yet where McBride's character might end up by the end of the first season, he's already proving himself to be a bit of a mentor figure once again — though in a much more humorous and lower-stakes world than the one he inhabited as Captain Grover in "Hawaii Five-0."