How Chicago Fire Completely Trolled Their Fans In Season 10 Episode 18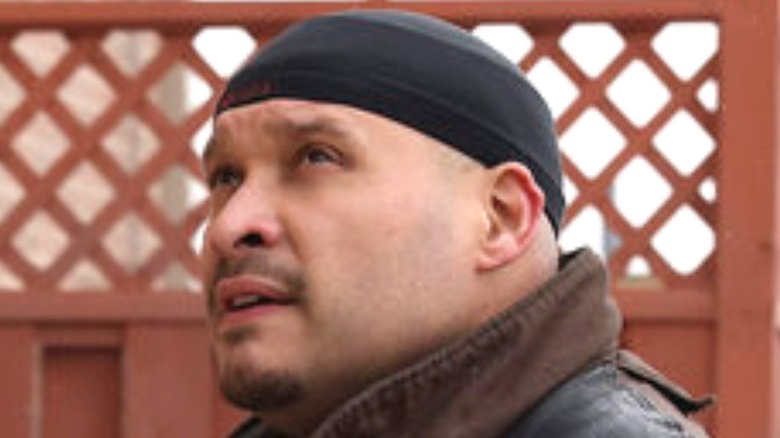 Adrian S. Burrows Sr./NBC
"Chicago Fire," the inaugural series in NBC's beloved "One Chicago" franchise, has followed the first responders of the Windy City's fictional Firehouse 51 for ten seasons. The long-running series explores the personal and professional lives of its characters. Season 10 Episode 18 offers a knowing wink at dedicated fans.
Episode 18, "What's Inside You," follows the recently-promoted Deputy District Chief Wallace Boden (Eamonn Walker) as he heads out to run errands and suddenly finds himself in a hostage situation at the local grocery store. He quickly shifts into work mode and attempts to deescalate the situation by protecting his fellow hostages, using his paramedic training to treat the wounded, and offering empathy to the distraught gunman. Meanwhile, his colleagues are waiting outside with the police.
Before the emotionally-intense storyline kicks off, though, "Chicago Fire" manages to troll fans in the opening scene.
So, how did "Chicago Fire" poke fun at fans in "What's Inside You"?
Cruz asks every Chicago Fire fan's burning question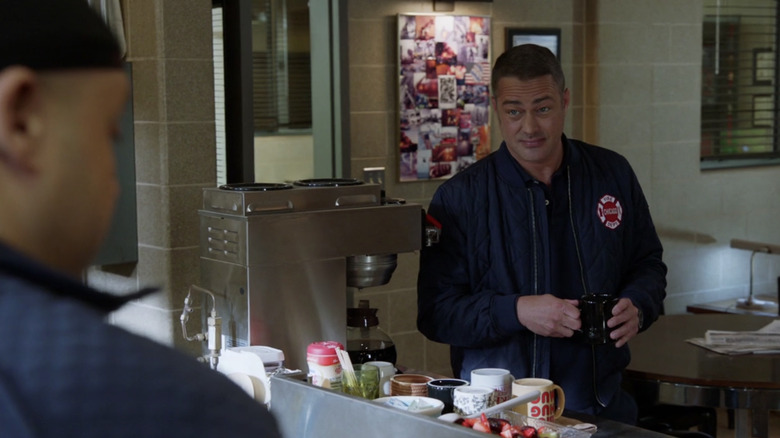 NBC
"Chicago Fire" fans have been anxiously awaiting news about the wedding of their favorite couple, Lieutenant Kelly Severide (Taylor Kinney) and Lieutenant Stella Kidd (Miranda Rae Mayo). This curiosity spiked when showrunners teased that the Stellaride wedding would likely be happening in Season 10, and "What's Inside You" continued to hint at it.
The episode opens with firefighter Joe Cruz (Joe Minoso) making pancakes and chatting with Severide. Cruz asks when the wedding will be, throwing his arms up for emphasis. Severide smirks and says they're working on it, and Cruz jokes that there's no pressure from him. However, he adds that his wife is dying to know. "Her excitement level is somewhere between off-the-charts and the stratosphere, she won't stop talking about it," he exclaims.
Fans took to Twitter to laugh about their burning question making it into the show. "Cruz asking the million dollar question – when is the Stellaride wedding?!?!?!" tweeted @MeetUsatMollys.
Ironically, Severide walks away before Cruz can ask him any other wedding questions. "Chicago Fire" fans will just have to wait and see whether or not the dynamic duo will tie the knot this season.
If not, there's always Season 11.