Is Eamonn Walker Really Leaving Chicago Fire?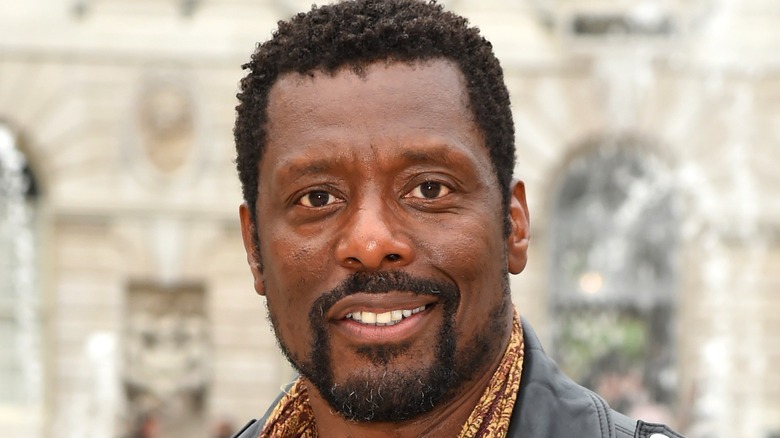 David M. Benett/Dave Benett/Getty Images for Somerset House Trust
The NBC series "Chicago Fire" has, over the course of its 10 seasons, proven to be a major commercial success for the network. Created by Dick Wolf, who is the man behind the "Law & Order" franchise, the show follows the members of Firehouse 51, a fire station located in Chicago, as they go through highs and lows both on the job and in their personal lives. "Chicago Fire" has led to its own spinoffs in subsequent years in the form of "Chicago P.D.," which focuses on a police station in Chicago, and "Chicago Med," which is set in a Windy City hospital.
One of the defining characters of the show has been Batallion Chief Wallace Boden, who leads Firehouse 51. Played by Eamonn Walker, previously best known for his work on the HBO series "Oz," Boden has appeared in nearly every episode of "Chicago Fire," as well as a number of episodes of "Chicago PD" and "Chicago Med" as well. However, the Season 10 premiere provided a major upheaval in Boden's life, as he got promoted to Deputy District Chief, suggesting a departure from the show for both the character and the performer. This has left fans asking if Eamonn Walker is really leaving "Chicago Fire."
The showrunner's words indicate otherwise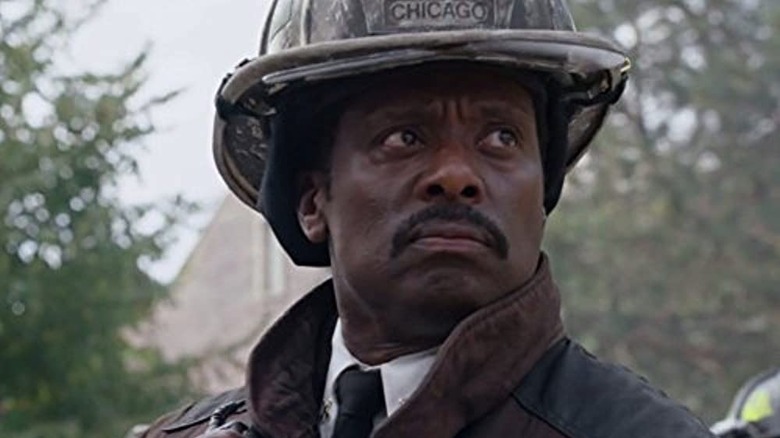 NBC
In a conversation with TV Insider, current "Chicago Fire" showrunner Derek Haas addressed Boden's promotion to Deputy District Chief. The position would see Boden running the District as a whole but would require him to leave Firehouse 51, despite his efforts to relocate the office to the station. However, Haas says that won't be the end of his involvement with the Firehouse itself. "Boden cares deeply for the firefighters of Firehouse 51, but he also knows he can make major improvements to the CFD. He'll balance the two." he clarified.
The fact that Haas took the time to say that Boden would balance the two hints he will continue to be involved in the affairs of Firehouse 51, despite his promotion. It wouldn't be possible to do this if Walker were leaving the show, establishing that he, and by extension Boden, will continue to be part of the series.
The other key indicator that Walker's departure is not imminent is the fact that he is currently not involved in any other production. Walker's IMDb profile does not have him listed as part of any other movie or TV show currently in production at the time of writing, and major trade publications such as Deadline or The Hollywood Reporter have no indication Walker is involved in any other project. With pilot season now over, that greatly reduces the chances of Walker jumping on to a series now, which further suggests he won't be leaving "Chicago Fire."
The show currently airs on Wednesdays on NBC.