The NCIS Actor You May Not Have Realized Guest-Starred On NCIS: Hawai'i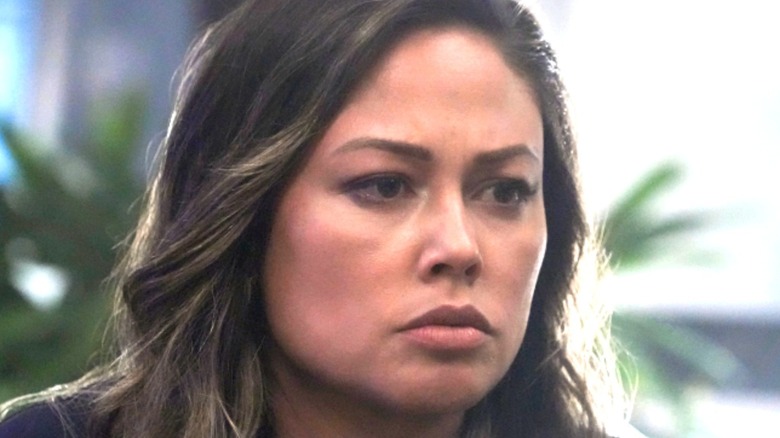 Karen Neal/CBS
It seems like we were just talking about the new, upcoming "NCIS: Hawai'i," and here we are, approaching Episode 19 of the first season. While the first couple of episodes fans were just getting to know the characters, the show is obviously still trying to find its footing, with many longtime "NCIS" fans unsure of this new addition, which stars Vanessa Lachey as Jane Tennant, a divorced mother of two who is the NCIS Pearl Harbor office's first female Special Agent in Charge. While many fan reviews of the show have been negative, one hopeful "NCIS" fan wrote on IMDb, "Overall, it was a fun [episode], and the scenery was great but the show seems overstuffed, resulting into [sic] uninteresting characters. Throughout the season, I hope the characters will become fleshed out and interesting."
"T'N'T" was a recent crossover episode of "NCIS: Hawai'i" that saw "NCIS" agents Nick Torres (Wilmer Valderrama) and Jessica Knight (Katrina Law) travel to Hawai'i when they learn that a witness connected to one of their cold cases is there with evidence they need. While the main D.C. agents shown in this episode are Torres and Knight, halfway through the episode, another agent from the D.C. office makes an appearance.
Diona Reasonover makes an appearance on NCIS: Hawai'i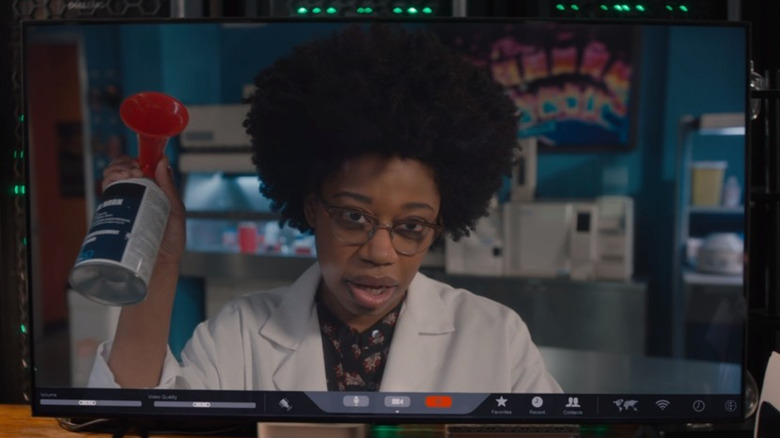 CBS
Diona Reasonover has been playing the role of forensic scientist Kasie Hines on "NCIS" since 2018, and in Season 1, Episode 18 of "NCIS: Hawai'i," "T'N'T," she made her first crossover in the franchise. She's introduced when Pearl Harbor's cyber intelligence specialist, Ernie Malik (Jason Antoon), and her D.C. coworker Agent Knight contact her about the case, and as Ernie tries to mansplain something to her, she uses an air horn to cut him off and explain that she already has the answer they're looking for.
Kasie is only in the episode for two minutes, but she makes an impact, not only with the air horn but also by staying calm and patiently explaining what she's discovered and what it means for solving their case. It's unknown if Reasonover will appear in any more crossover episodes — it all depends on if "NCIS: Hawai'i" finds its audience and sticks around. But Kasie's amiable and playful interaction with Ernie is a sign that if she does return, her character would be more than welcome.