How Diona Reasonover Really Learned Forensic Science Jargon For NCIS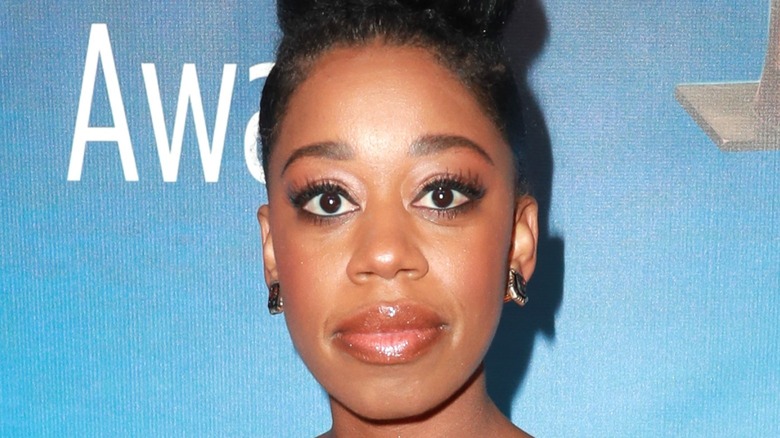 Rich Fury/Getty Images for WGAw
If you've ever crammed for a high school or college exam, you know how hard it is to fill your head with new knowledge overnight. It's one thing to spew it back to answer a list of multiple-choice questions but quite another to sound like an expert in an eight-page paper about the subject. And when that subject is science, you can't exactly fudge your way through, writing around the holes in your comprehension.
Now, imagine if you had to fake proficiency onscreen, in front of a national audience. Pretty terrifying, right? That's the job Diona Reasonover took on when she was cast to play Kasie Hines in "NCIS." Originally a recurring guest, her character took over as the Major Case Response Team's forensic scientist when Abby Scuito (Pauley Perrette) left the show in 2018, after 15 seasons.
Reasonover had some big shoes to fill. At the very least, she had to get the dialogue right to convince viewers she belonged on the team. Pulling off that science talk required extra effort unlike any other role.
She asked for advice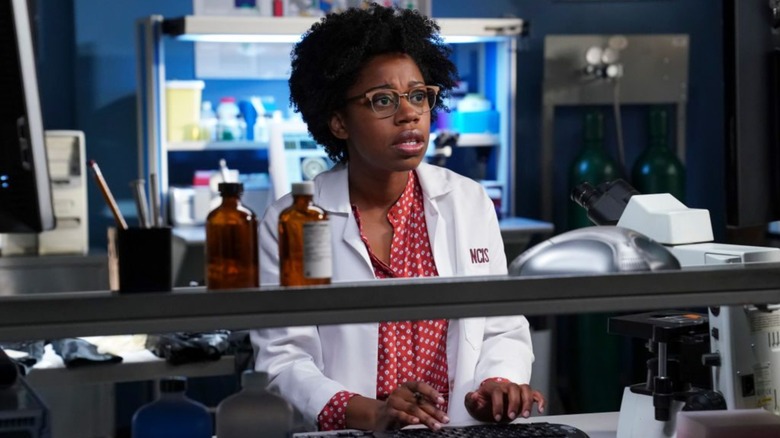 CBS
Pauley Perrette studied science in college. Diona Reasonover, on the other hand, came at the subject matter with an interest but not the same educational background. She studied theater, dance, and acting in college. "I am a nerd," she told KTLA 5. "I'm just not good at science."
So how does someone lacking that specific type of knowledge spit out all those scientific terms and sound like a real scientist? Reasonover may be an amateur in forensics, but in her chosen career, she's a professional. This actor comes at it from all angles to be sure she gets the jargon just right.
She started by talking to Perrette about how to approach the role and take over for a fan favorite. "Pauley sat me down on my first day and told me, 'Just be yourself,'" Reasonover told TV Insider. "And that was really helpful because that's the only person I can be. I'm bringing as much truth to this as I can."
It may sound counterintuitive — bringing your personal superpowers on set when they don't mesh with the character you're playing doesn't seem sensible, but for Reasonover, it was a great place to start.
She sought support — and plans to give it, too
If you need to learn how to pronounce multisyllabic terms you've never heard before, it helps to have people in your life who will encourage your efforts and occasionally act as a private tutor. Diona Reasonover has had family in her corner since long before she landed the part on "NCIS." "When I heard about the role I was like, 'Science? What? Me? I can't imagine that,'" she told TV Insider. But her family supported her, and she ran lines over the phone with her mother. That prep helped her win the part.
These days, whenever Reasonover gets stuck in her script, she turns to her sister, who just happens to be a doctor. And she gives back, too, as evidenced in an Instagram post showing that she invited her sister to visit the set. "I'm lucky that I get to ask her questions," Reasonover said. "She's my secret weapon."
Nailing the science is important to Reasonover in her role, but she has bigger plans, too. She wants her work on the show to inspire others. Perrette created a scholarships for STEM students at John Jay College of Criminal Justice in New York City and Valdosta State University in Valdosta, Georgia. Following in her predecessor's footsteps, Reasonover envisions having a similar impact. She hopes to give out scholarships, too. "I hope that I get to do that with women and also people of color," she said.