How NCIS: Hawai'i Is Actually Helping The Islands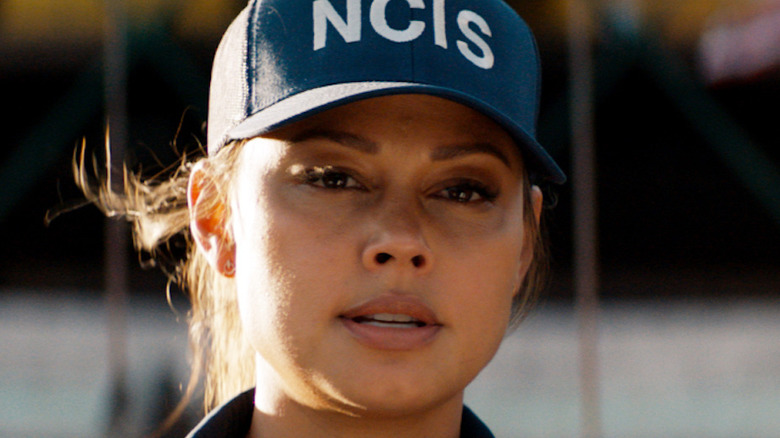 CBS
In the newest spinoff of CBS' incredibly popular "NCIS" franchise, the series trades the dense city settings of New Orleans and Los Angeles for the vast island landscape of Hawai'i, and they're filming the whole thing on location. This should come as no surprise, as the series has a history of filming where the show is set. Each installment of the series has made that location a defining feature of the show, almost like its own character.
That said, the franchise has never had a setting quite like this one, and it'll be interesting to see how much ground the characters will cover and what kind of lavish environments they'll encounter along the way. As far as the state is concerned, it's more than likely they're hoping the show will be as popular as its predecessors because "NCIS: Hawai'i" is helping its economy. In fact, Hawai'i is pushing for more filmmakers to come to the Aloha state with good reason.
The next American film hub?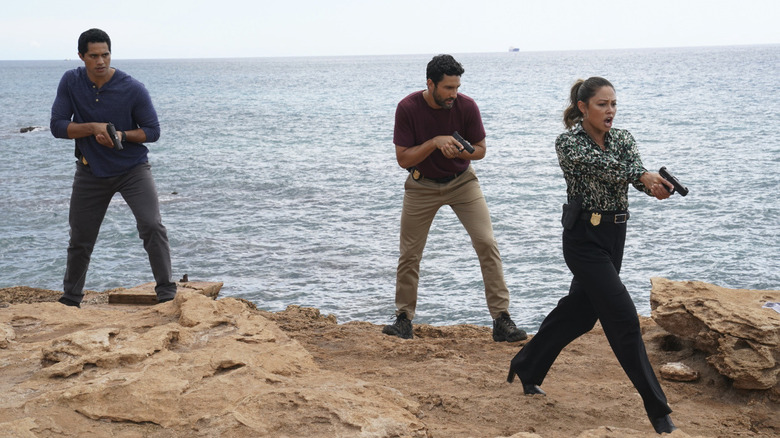 Karen Neal/CBS
Though Hollywood is without a doubt the capital of the American film industry, over the past decade, other states have started incentivizing film companies to move their business elsewhere, and the profits have been astounding. Georgia is a perfect example, as peach state-leased film productions were reported to have spent over $2 billion in the state in 2020. It's no wonder Hawai'i is fighting for more filming to come over to the islands, especially at a time when their tourism industry is suffering during the pandemic (via The Guardian). 
A legislative act passed in 2006 expanded the financial incentives for production companies in Hawai'i and had created around 54,000 civilian jobs by 2019 — and they're just getting started. "NCIS: Hawai'i" filming on location is significant for the island's economy, and through several seasons it might even attract other filmmakers seeking to escape the more competitive industry back in Hollywood — at least that's what they're hoping.