The DC Comics Character You Forgot Gilbert Gottfried Helped Create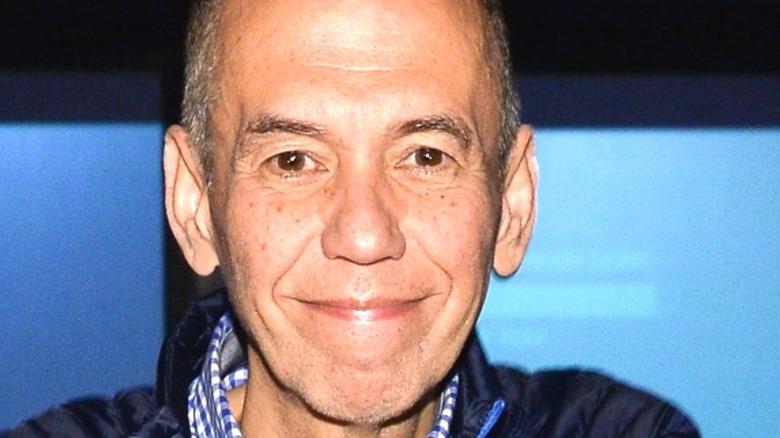 Dia Dipasupil/Getty
From his iconic voice work in Disney's "Aladdin" to his legendary comedy acts and countless cameos in both movies and television, Gilbert Gottfried was a man of many talents throughout his decades-long career. Gottfried, who died Tuesday, April 12, was truly a Hollywood legend who wasn't afraid to try his hand at totally different types of projects over the years. However, there is one very special job that the late actor and funnyman did back in the day that often gets overlooked or isn't known about at all, and it involves one of the biggest entities in the entertainment world — DC Comics. 
After Gottfried's death was reported Tuesday, many of his fans and friends took to social media to share examples of his most famous and well-known work, including the performances they loved. Tributes poured in following the announcement, with people posting videos and audio clips showcasing Gottfried's high-pitched and instantly recognizable voice. There was also a small but vocal contingent of comic book lovers who made it their mission to let everyone know about Gottfried's role in creating and playing a character for DC in the early 1990s. 
Gilbert Gottfried played (and helped create) the DC villain Nick Knack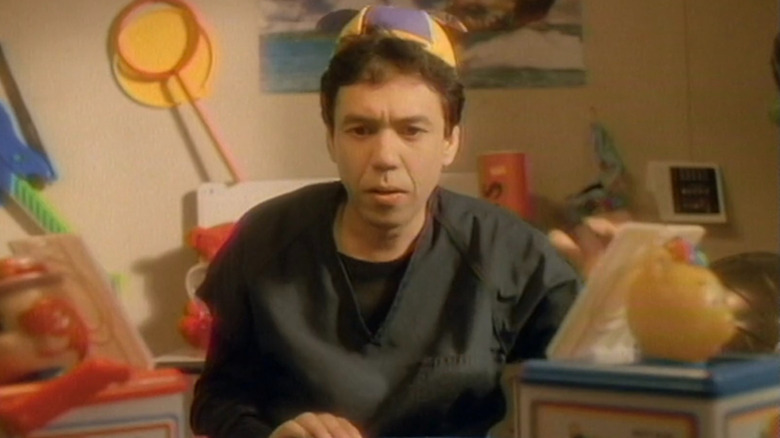 CBS
Back in 1990, Gilbert Gottfried was featured in two episodes of the CBS and DC television series "Superboy," which aired from 1988 to 1992. According to his IMDB page, Gottfried wound up playing a villain named Nick Knack; however, this wasn't your run-of-the-mill, comics-accurate DC bad guy. You see, he actually helped create the character and even conjured up a full-fledged origin story for him, with it later being released as an actual comic book (via DC Fandom). Gottfried's portrayal of the goofy evil genius Nick Knack came during the second season of "Superboy," first showing up in the aptly-titled episode "Nick Knack" and later, "Secrets of Superboy." 
Not only did Gottfried give it his all for the villainous performance, but the then-35-year-old even managed to get credit for penning his character's aforementioned origin story for DC Comics. "THE NOT-SO-NICE ORIGIN OF NICKNACK!" the comic's tagline reads, per a tweet from The Comics In The Golden Age. The story was detailed in DC's "Superboy" comic (Volume 3) #20. It appears to be the only known mention of Gottfried's malevolent "Master of Toys," as he's described in the comic. 
On the "Superboy" TV show, Gottfried's Nick Knack can go toe-to-toe with the growing Man of Steel thanks to a "robotic super suit" he creates, which absorbs Clark Kent's energy and abilities (via YouTube). At one point, he remarks (in classic Gottfried fashion, no less), "I feel the power of hundreds of men, thousands — MILLIONS," Nick Knack says in one scene before deadpanning: "What comes after millions?"