Justice League Dark Lands New Writer, Search For Director Continues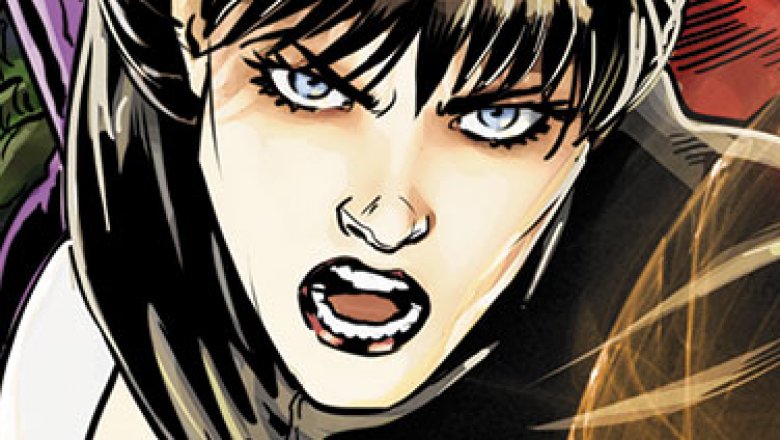 DC Comics
The future of Justice League Dark just got a little bit brighter. 
Deadline announces that DC Entertainment and Warner Bros. have tapped Gerard Johnstone to rework the Justice League Dark script as the search for a director carries on. 
Johnstone was one of the aspirants to take on directorial responsibilities, reportedly making a strong impression on the studio with his presentation. According to Deadline, Johnstone's 2014 film Housebound was what truly sealed the deal to bring him on board to polish up the Justice League Dark script. News of Johnstone's on-boarding confirms previous reports that the Justice League Dark script was getting rewritten.
However, though the film has a new writer attached, it's still missing a director. Doug Liman was originally set to helm the flick, but departedearlier this year to work on the Tom Holland and Daisy Ridley-led feature Chaos Walking. The director first joined Justice League Dark in August 2016, not long after he exited 20th Century Fox's X-Men spinoff, Gambit. He filled the spot previously held by Guillermo del Toro, who had been rumored to take the reins on the project for several years prior to an official announcement. Del Toro ultimately stepped away from Justice League Dark to focus on his laundry list of other films, thus leaving the film in the dark. When producer Scott Rudin (The Truman Show, No Country for Old Men) joined, the movie was brought to life again. 
It was initially reported that Liman jumped ship due to scheduling issues. Liman confirmed that his full plate and Warner Bros. desire to get Justice League Dark out as quickly as possible was what caused him to depart. "I was really excited by the characters [in Justice League Dark] and that world, but I'm doing Chaos Walking for Lionsgate next and then Tom [Cruise] and I are hoping to do the sequel to Edge of Tomorrow so it just became a scheduling nightmare... that's the problem with directing. Producers can do multiple films, you know? Directing is like being married!" the filmmaker said with a laugh.
For a while, it seemed that It helmer Andy Muschietti would be the person to direct the film. However, that potential fell to pieces when the first trailer for It garnered a wave of positive fanfare on the internet. From there, it was evident that Muschietti wouldn't be taking on new projects, and instead would focus solely on creating a second installment of the Stephen King novel adaptation. 
Additionally, the Argentinian filmmaker Damián Szifron was reportedly also in consideration to take over for Liman, but as it stands, that's simply speculation.
Justice League Dark centers around the "Dark Universe" of the DC Comics world, bringing together an alternate version of the Justice League team, made up of John Constantine, Deadman, Shade the Changing Man, Zatanna, Swamp Thing, and Etrigan the Demon. It seems as though the forthcoming pic will play a crucial role in the DC Cinematic Universe, but it may be quite a while before fans ever get to see it on the big screen. 
We'll keep you updated on how Justice League Dark shapes up. In the meantime, check out the DC Comics movies that may never get made.