Kara Killmer's Favorite Chicago Fire Episode Might Surprise You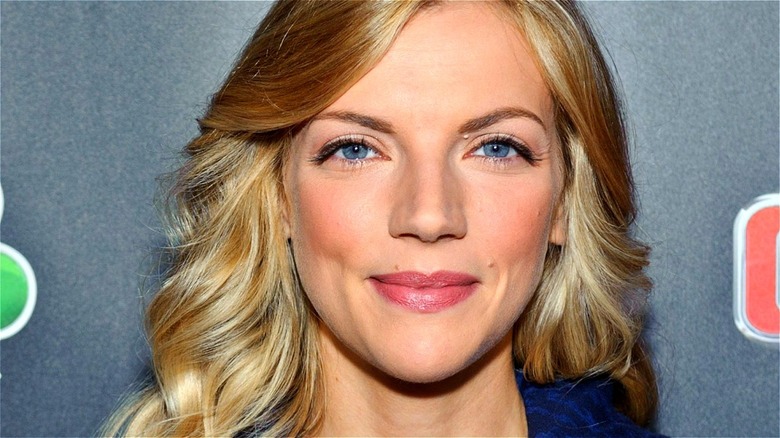 Timothy Hiatt/Getty
When Kara Killmer first appeared on "Chicago Fire" at the start of its third season, she was essentially stepping into a spot in the series' cast left vacant after the departure of onetime star Lauren German. Killmer has since described that process as a positive experience, characterizing her castmates as welcoming, and never pressuring her to replace German but rather encouraging her to find her own unique role on the show.
Though she may not be an original cast member, Killmer is now very much a "Chicago Fire" staple. In fact, she's appeared in more episodes of "Chicago Fire" than any other woman featured on the show. That said, Killmer took a break from the series starting midway into its 10th season, suggesting that taking time off may be key to maintaining such a lengthy run. Fortunately for fans of her character, Killmer will be back for the Season 10 finale.
In a video interview released just after Season 10 began airing, Killmer reflected on various aspects of her "Chicago Fire" career, revealing, among other things, her all-time favorite episode of the series.
Killmer's favorite episode of Chicago Fire is Season 3, Episode 11
On October 18, 2021, shortly after the premiere of Season 10, YouTube channel Stage Right Secrets published a video interview with Kara Killmer commemorating the 200th episode of "Chicago Fire." During their interview, Killmer reflected on what it was like to work on the series over the course of such a considerable run, at one point revealing that her favorite episode of the series is Season 3, Episode 11, titled "Let Him Die."
As she recounts in a brief summary, the episode pairs her character Sylvie Brett with fellow firefighter Peter Mills (Charlie Barnett). The two of them end up foiling an attempted kidnapping by members of the mafia, and as they attempt to negotiate their way out of the situation, Brett encourages Mills to let one of the mafia members die in order to facilitate their escape — hence the episode's title.
"There was just something about that episode that was so fun. I loved being locked in a room with Charlie, and these two other actors, and we just had the best time," Killmer said, describing the process of filming the episode.
While the plot of "Chicago Fire" Season 3, Episode 11, is plenty thrilling, then, Killmer seems to characterize the episode as her favorite based more so on the time she spent filming it than its story.