The Impressive Record Kara Killmer Holds On Chicago Fire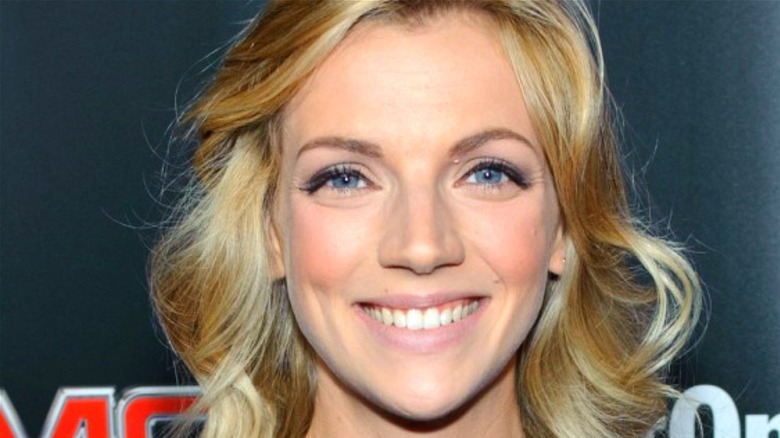 Timothy Hiatt/Getty
Racing into high-intensity rescue action on a weekly basis as paramedic Sylvie Brett, Kara Killmer has been a mainstay presence on the long-running hit "Chicago Fire" since first appearing on the show in 2014 (per IMDb). Cool and collected under stress and a highly reliable squad member for her Ambulance 61 colleagues, Killmer's Brett has had her medical skill-set tested in a daunting array of emergency calls during her seven seasons on the series. Also tested more than a few times: her relationship skills, as she found herself written in and out of a variety romantic hookups ranging from sizzling hot to headed for trouble from the word go.
As far as her future on the show, Killmer and the rest of the "Chicago Fire" ensemble appear to be on track to return to Firehouse 51 next year with a renewal order from NBC for an eleventh season (via One Chicago Center). All of the above taken into consideration, what's the one record on the hugely successful "Chicago Fire" that only Kara Killmer can lay claim to?
Kara Killmer has appeared in more Chicago Fire episodes than any other actress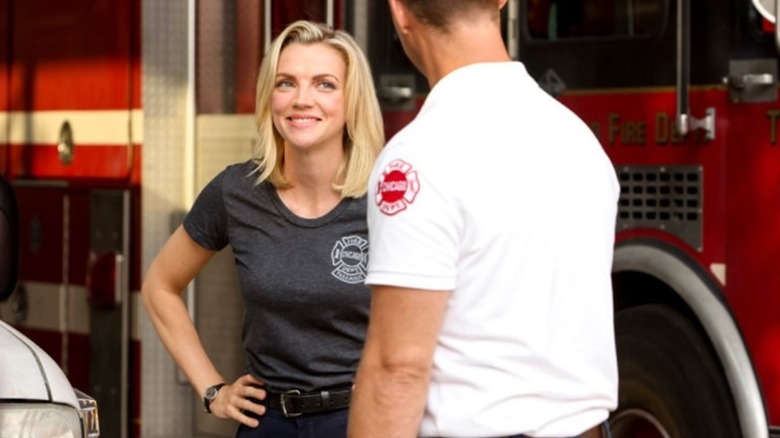 Adrian S. Burrows Sr./NBC
As the longest running drama in NBC's "One Chicago" slate of Wednesday night procedurals, "Chicago Fire" has racked up mind-boggling 200-plus episodes and is still going strong. And in Kara Killmer's case, the veteran "Fire" actress has been on-screen during an equally astonishing 165 installments of that epic run – more than any other actress on the show (via IMDb). While she was actually absent from the series in the recent "Hot and Fast" episode (per One Chicago Center), her love life is one reason we can expect to see her back in action before long. The love match in question finds her in a long-distance affair with former "Fire" captain Matt Casey (Jesse Spencer), who exited the series in the 200th episode to take a firefighter position in Oregon. The much-shipped Brettsey duo is a major draw for fans of the show, and it's unlikely the scriptwriters and showrunners would ax that audience-pleasing dynamic any time soon.
So, while Taylor Kinney's Rescue Squad leader Kelly Severide holds the top spot for most episodes by a "Fire" actor at 212 appearances, Kara Killmer is the actress who can proudly wear the crown of Current Episode-Queen of all the actresses on "Chicago Fire."