How Kara Killmer Really Felt About Replacing Lauren German On Chicago Fire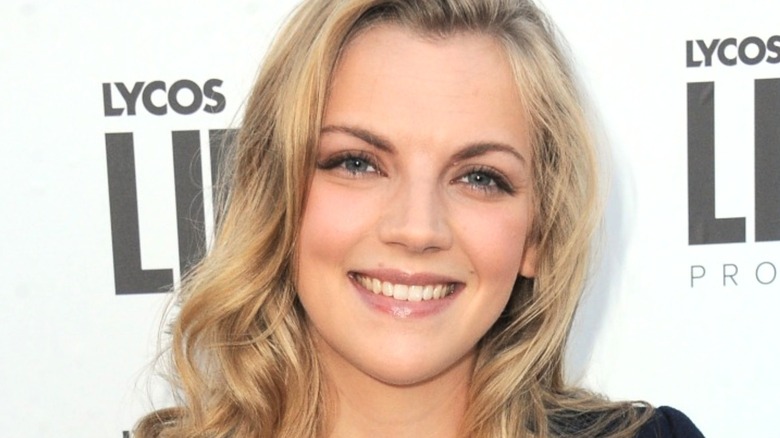 Albert L. Ortega/Getty
In film and television, a changing of the guard is just one of those things that happens. Casting choices are made that can either see long-running characters get a totally new look, or leave whatever production they are a part of and take the roles they had been given with them, only for another star to bring something new to the table. That's precisely what happened in the third season of "Chicago Fire."  
Lauren German exited the show as Leslie Shay before the start of the third season, and Kara Kilmer stepped in to fill her slot with an all-new character, Sylvie Brett. As far as the show's timeline goes, the shift change was undoubtedly a swift one, given when it all took place: German's paramedic was one of the show's most popular characters, and had been a a presence at Firehouse 51 since the debut, before being killed off in the second season finale. Of course, fallen colleagues sadly come with the territory when given a show centered around dangerous workplaces such as this. 
Even so, having stepped into a former star's spot, what kind of atmosphere was Killmer welcomed when she finally appeared on set? Well, as it turns out, quite a good one, thankfully.
Kara Killmer was made right at home in Chicago Fire
As should always be the correct procedure with a new crew member to a workplace, Killmer was greeted with open arms when arriving on the "Chicago Fire" set, and her coworkers quickly accepted that she wasn't taking over from a former character but making a path for her own. "Fortunately for me, no one in the cast ever made me feel like I was an outsider or that there were even shoes to fill. She's got her own set of shoes, and I'm like, 'I can't fill those. I'll just bring my own set of shoes.'"
Besides the metaphorical footwear, Killmer accepted that there was undoubtedly a line between the late Leslie Shay and Killmer's Sylvie Brett when she arrived in the third season. "We're very different. They're really different characters, and so I think just based on how I was so welcomed by everyone, it was a great experience." 
Of course, it was an experience that would carry on, as Killmer has remained a presence on the show for the past seven seasons and even crossed over into "Chicago Med" and "Chicago P.D."