Kung Fu's Robert Berens Teases Season 2's Big Mystery And What's To Come For The Shens - Exclusive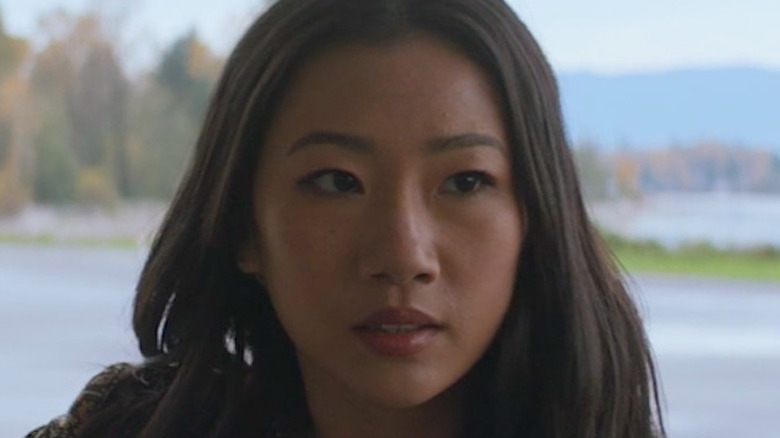 The CW
In its first season, the TV series "Kung Fu" established an exciting story that started when Nicky Shen (Olivia Liang) returned home to San Francisco after years away at an isolated Shaolin monastery. Nicky soon found herself in the middle of a mystical battle against her mentor's killer, while at the same time, she worked to reconnect with her estranged family. After some initial hesitation and conflict, her mother Mei-Li (Kheng Hua Tan), father Jin (Tzi Ma), sister Althea (Shannon Dang), and brother Ryan (Jon Prasida) welcomed her back, enabling the Shens to grow closer than ever.
Yet as the first few episodes of Season 2 have shown, Nicky and the Shens still have plenty of obstacles to tackle. Not only is the mysterious Russell Tan (Kee Chan) making major moves in San Francisco that could lead to big problems for Nicky, but he's also after Nicky's cousin, Mia (Vanessa Yao), someone the Shens didn't previously know existed but now are desperate to protect and include in their family. These developments are key to Season 2's biggest ongoing mystery and ensure the whole Shen family is personally invested in this season's story. In an interview with Looper, "Kung Fu" co-showrunner Robert Berens discussed what to expect from Mia's evolving relationship with the Shens and teased the biggest question of Season 2.
Mia is the perfect 'foil for Nicky'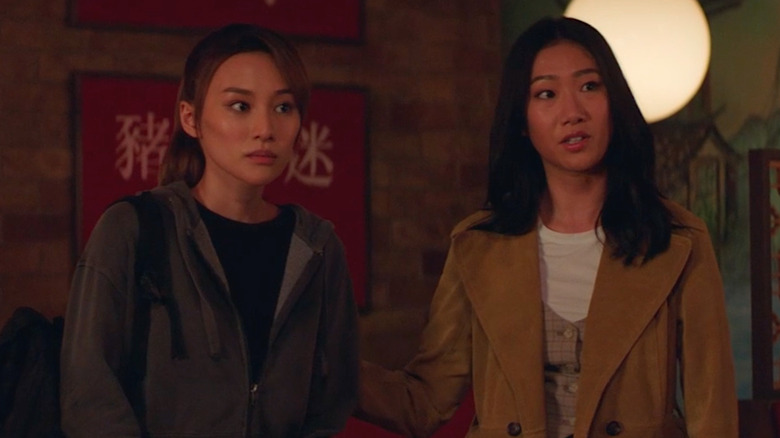 The CW
So far in the second season of "Kung Fu," Mia has both accepted the Shen family's help and fled from their protection. Berens says that push and pull between the Shens and Mia is the result of their very different perspectives. "Mia is an amazing character in her own right, but a really amazing foil for Nicky," Berens observed. "[Nicky] always had a big loving, supportive family and a relatively normal upbringing. Mia comes along and, like Nicky, she's also connected to this legacy, but unlike Nicky, she's had a completely different experience. She was very, very sheltered, very isolated from the world. Unlike Nicky, [she] was trained in physical combat from a young age by her mother."
Mia and the Shens' different approaches to family will demonstrate the strength of the Shens' unbreakable bonds. "The Shens care about [Mia] and they want to help her, but she is, on a certain level, unlike all of them," Berens continued. "There's a lot of interesting tensions and differences that we get to explore through that character, and it really shines a light on the magic of the Shen family and brings into focus how lucky Nicky, for all her troubles and travails, has actually been in her life."
Berens teases Russell Tan's mysterious plan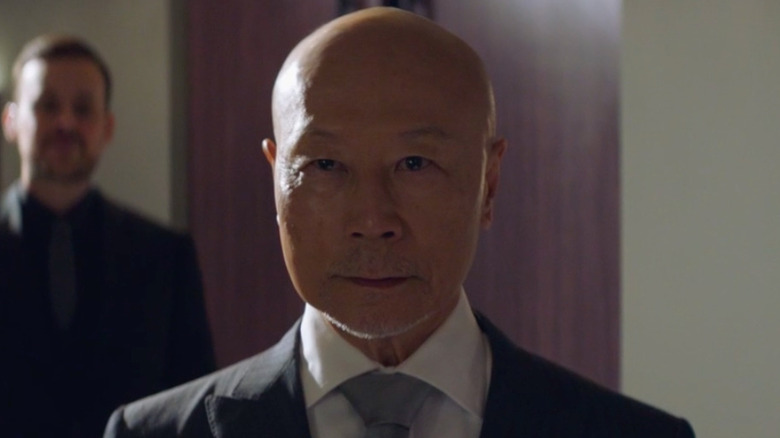 The CW
The Shens' goal in Season 2 is to try to keep Mia safe from Russell Tan, but despite the nefarious moves he seems to be making in their city, the one question neither they nor the show has answered is what exactly Tan is attempting to accomplish. According to Berens, fans will eventually learn what Tan's endgame is, but it's not going to happen anytime soon. "What drives [Russell Tan] and what his ultimate plan is [are] the big [mysteries] of the season," Berens revealed. "We're a lot more open with our demi-bads, Zhilan and Kerwin and certainly Juliet this season, where we understand what's driving them. Russell is a little more sinister and mysterious, but let's just say that question will be answered, and it's going to surprise and excite a lot of people when the answer finally comes."
The second season of "Kung Fu" airs on The CW on Wednesdays at 9:00 p.m. ET. New episodes are available on the CW website and app the following day.