The Gilbert Gottfried Joke That Didn't Land With Harrison Ford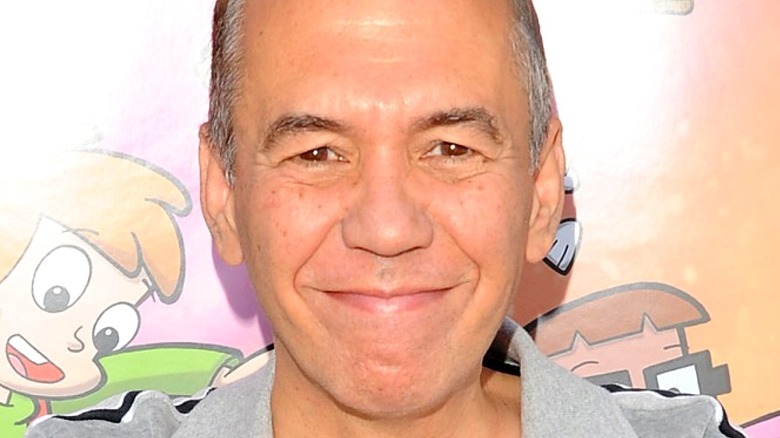 Andrew H. Walker/Getty
On April 12, we found out that Gilbert Gottfried, perhaps best known for voicing Iago in 1992's "Aladdin," as well as numerous other projects including "Saturday Night Live," died at the age of 67. Gottfried's family took to the comedian's Twitter account to announce his passing with a heartfelt statement. The statement reads, "We are heartbroken to announce the passing of our beloved Gilbert Gottfried after a long illness. In addition to being the most iconic voice in comedy, Gilbert was a wonderful husband, brother, friend, and father to his two young children. Although today is a sad day for all of us, please keep laughing as loud as possible in Gilbert's honor."
With the news of Gottfried's death, fans are no doubt looking to relive some of the comedian's best moments throughout his career, whether it be rewatching "Aladdin," or scouring "SNL" skits for ones that feature Gottfried, or maybe revisiting some of his funniest game show moments. Another equally solid option for paying tribute to Gottfried is watching old interviews of the stand-up comedian because they are just as amusing as anything he did in front of the camera. In an interview setting, the late comic is full of hilarious stories that he has shared with interviewers over the years.
In one interview from 2015, Gottfried shared a laugh-out-loud story of the time he met Harrison Ford — and told a joke that Ford did not find so amusing (but you likely will).
Gottfried pretended not to know who Ford was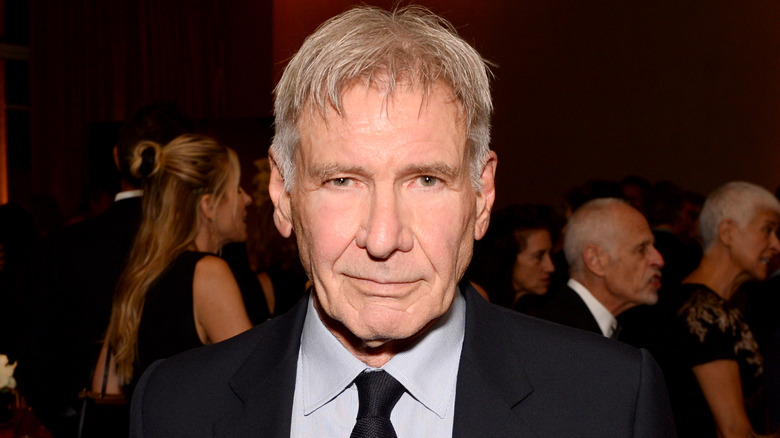 Andrew Toth/Getty Images
During an appearance on Todd Shapiro Show, Gilbert Gottfried recounted the time that he met Harrison Ford, which began with the "Star Wars" actor coming up to Gottfried to tell him that he was a fan of the "Aladdin" alum's work. Despite the fact that there is no shortage of individuals who would be ecstatic to receive a compliment from a movie star like Ford, Gottfried recalled, "It was one of those horrible moments."
Gottfried goes on to explain that instead of returning the compliment and letting Ford know that he is also a big fan of Ford's work, Gottfried decided to make a joke instead. He told the host of the show, "So, I shake his hand and go, 'Thank you. And you are?'" Gottfried then noted that the joke didn't exactly land with Ford, causing him to never be able to forget the poorly executed joke. He continued, "To this day, I have to turn away when there's a Harrison Ford movie on because it brings me back to that moment."
The host, amused by the story, suggested Gottfried try to get Ford on his podcast to apologize. This prompted the stand-up to quip, "He probably forgot about it the exact second — he probably wasn't even listening!"