The Gilbert Gottfried Game Show Blooper That Makes Us Love Him More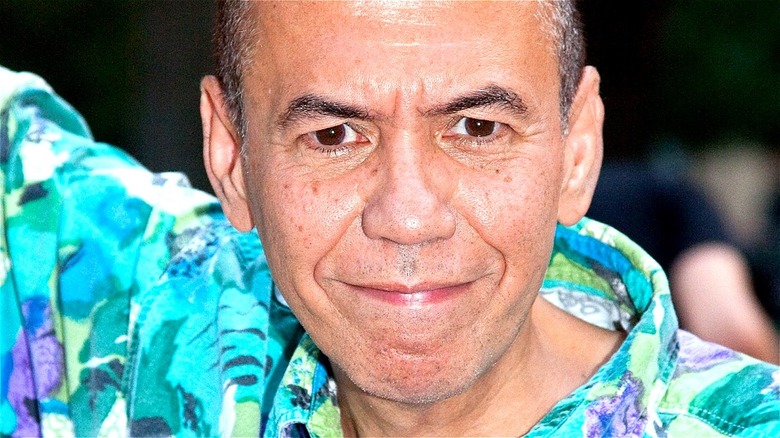 Ben Hider/Getty
Gilbert Gottfried was a legend in the entertainment industry. He performed stand-up comedy for over 50 years with an acting resume that dates back to the 1980s. Whether you knew him best as the iconic voice of Iago the parrot from the "Aladdin" series or the voice of the Aflac duck in the series of commercials, Gottfried had the uncanny ability to make people laugh. But no one's laughing today as the immensely talented performer has passed away at the age of 67. 
The comedian left an indelible mark on Hollywood, continuing to work until fairly recently. He even provided voiceover work for the hit Adult Swim show "Smiling Friends," providing the voice for God. However, some of his best bits have truly stood the test of time, continuing to inspire laughter years after they came out. It's the perfect time to look back on his immeasurable body of work, including an outstanding performance on a classic game show that's definitely worth your time. 
Gilbert Gottfried had everyone laughing on Hollywood Squares
If you need a good laugh on this sad day, do yourself a favor and go to this video containing a clip from "Hollywood Squares." He appeared as a panelist on literally hundreds of episodes of the game show from 1998 to 2004, offering his unique brand of humor to help contestants win fabulous prizes. He was always good for a quick joke before submitting his genuine response to the myriad of questions presented to him, but there was one instance where audiences got to see what he was truly capable of, and it was glorious. 
Two contestants duke it out for the final square, which just so happens to contain Gilbert Gottfried. The only problem is that neither one can get the answer correct, so they continually go back and forth until one of them finally emerges victorious. But for five wonderful minutes, viewers could see Gottfried spinning one joke after the next, and any time a contestant gets the answer wrong, he shouts, "You fool!" 
The greatest joke of all is the sheer repetition of the thing. The fact that the final answer goes on for so long becomes hilarious in and of itself, and that fact wasn't lost on the many viewers watching the YouTube clip. One user summed it up nicely, "Gilbert Gottfried trolling people is one of the greatest things ever put on television." No one did it quite like Gottfried.