The Classic Sitcom You Likely Forgot Gilbert Gottfried Guest Starred On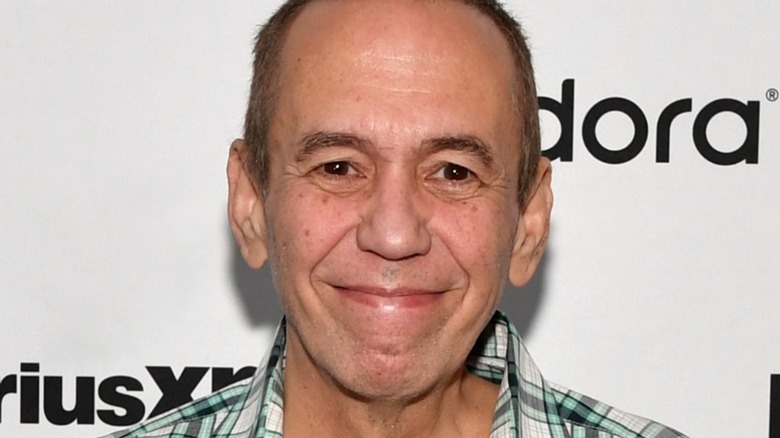 Slaven Vlasic/Getty Images
Lauded for his signature boorish humor, actor and comedian Gilbert Gottfried has died at the age of 67. The cause of his death has been attributed to an unspecified illness (via Variety).
Known for his immediately identifiable, piercing voice, Gottfried endeared himself to a whole new generation of fans after voicing the parrot Iago in the animated version of Disney's "Aladdin," a role that he later reprised for several video games and sequels (via IMDb). He also lent his vocal talents to popular shows like "Family Guy," "Cyberchase," "Spongebob Squarepants," "House of Mouse," and "Fairly Oddparents." His voice could also be heard during commercial breaks when he voiced the Aflac duck, a job that he actually lost because of his signature dark humor.
Gottfried was a master of improvisation, showcasing his comedic prowess as a cast member on 13 episodes of "Saturday Night Live." He also performed at numerous roasts and comedy specials, as well as appearing on an episode of "Wife Swap." Truly, his career was so diverse that his list of notable appearances could go on and on. 
If you're looking to reminisce about Gottfried's incredible career, then you've come to the right place. Gottfried was such a multi-talented individual that his list of filmography tells a story just as unique as the performer himself. He appeared in so many movies and television shows that you might not even remember the popular comedy series that he guest starred on in the early '90s.
Gilbert Gottfried guest starred on Night Court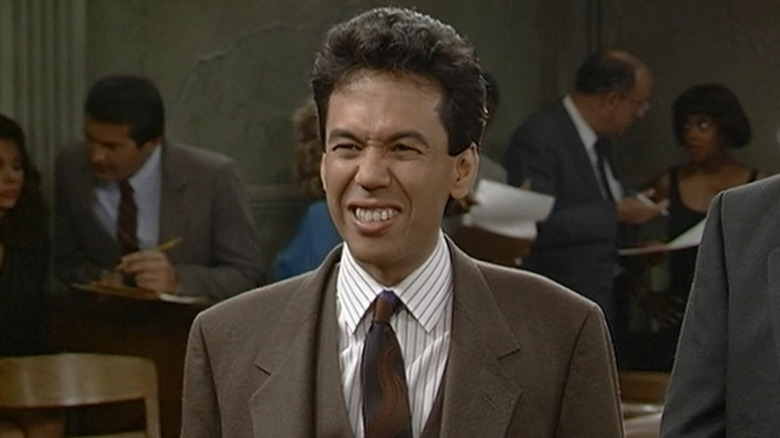 NBC
Gilbert Gottfried appeared in an impressive variety of projects over the course of his storied career, including a brief appearance on the series "Night Court." Created by Reinhold Weege, the sitcom starred Harry Anderson as the eccentric Judge Harold "Harry" T. Stone, who presides over a Manhattan courthouse during the night shift. The series aired for nine seasons on NBC, from 1984 until its conclusion in 1992 (via IMDb).
Gottfried appeared in three Season 9 episodes of "Night Court." He portrayed a character named Oscar Brown, a prosecuting attorney who plays a significant role in the season's opening installments. The two-parter episode, titled "A Guy Named Phantom," features personal drama for the returning characters as well as some new faces who arrive at court ready to stir up trouble, and a search for a suspected criminal ensues. Gottfried returns a few installments later in Episode 7, titled "Looking for Mr. Shannon," which follows the characters as they uncover a kidnapping plot. Although the episodes initially aired in 1991, they are available for purchase on Amazon Prime Video and Apple TV+. 
Gottfried's brief stint on "Night Court" was just another opportunity to let his talents shine. Luckily, his body of work is so varied that audiences of all ages will be able to enjoy Gottfried's discernible humor for years to come.