The Marvel Movie You Likely Forgot Starred Ellen Pompeo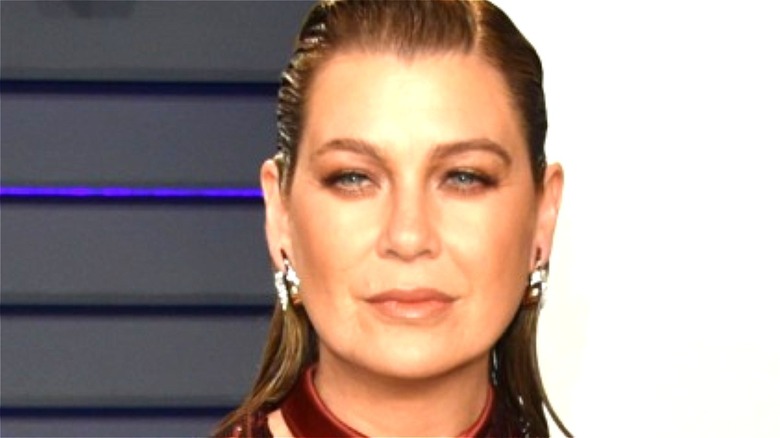 John Shearer/Getty
Working in the entertainment industry for over two decades, actress Ellen Pompeo has made quite a name for herself. In addition to credits in films like "Catch Me If You Can" and "Moonlight Mile," Pompeo hit it big with one of the longest-running medical dramas to date (via Good Morning America). Upon its premiere in 2005, ABC's "Grey's Anatomy" established executive producer Shonda Rhimes' brand and made way for her binge-worthy universe of television shows. 
Though Rhimes has expanded her résumé with everything from ABC's "Scandal" to a number of Netflix dramas (via Variety), Pompeo's portrayal of Dr. Meredith Grey remains the crowning achievement of the producer's craft. Though other characters have come and gone, Pompeo has served as the lead in the series for nearly two complete decades (via IMDb). 
Despite Pompeo's now legendary status on television, there was once a time when her name was not quite as recognizable to audiences. Before "Grey's Anatomy" cemented itself in the hearts and minds of fans around the world, Pompeo appeared briefly in a Marvel film some appeared quite eager to forget (via Rotten Tomatoes).
Pompeo was the first live-action depiction of Karen Page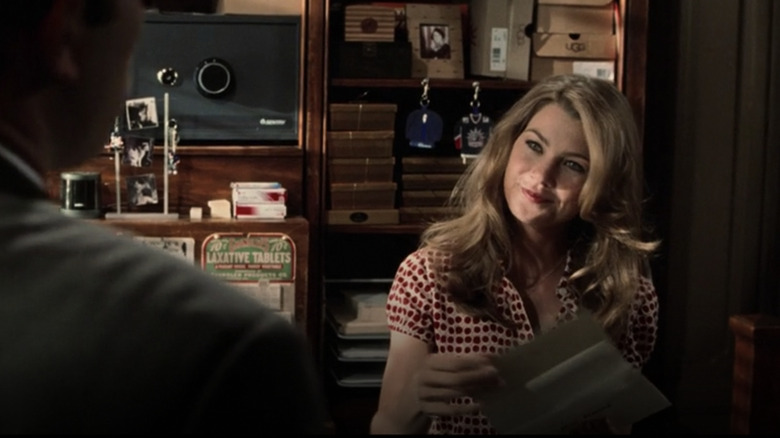 20th Century Fox/HBO Max
Fans of the Marvel Cinematic Universe know actor Charlie Cox as the definitive version of Matt Murdock from Netflix's "Daredevil." However, years before Cox picked up the batons, another well-known actor inhabited the famous superhero. Long before he took on the role of the DC Extended Universe's Batman, Ben Affleck portrayed a very different version of Daredevil in a 2003 film that was met with harsh backlash (via Entertainment Weekly). 
Notably, Ellen Pompeo also played an important role in the movie as the first live-action version of Karen Page, a role later played by Deborah Ann Woll in the Netflix series. If you don't remember seeing Pompeo in the movie though, there's actually a pretty good reason for that. Pompeo only appears in one scene. She speaks to Matt briefly in a scene with just enough screentime to establish that Karen may be interested in him in a more-than-professional manner. As Pompeo pointed out to the Los Angeles Times in 2002, the character was meant to be explored later on. "In the comic books, she becomes a drug addict and a [sex worker] and gets AIDS," the actor stated. "But I guess all that crazy stuff will happen in the sequels if there are sequels."
Of course, everyone knows how that turned out. Despite this setback, however, it wasn't long before Pompeo bounced back with the role that made her famous (via Rotten Tomatoes). Who knows? Had this version of "Daredevil" proven successful, it seems plausible enough that Meredith Grey could have been portrayed by an entirely different actress. We'll leave that for the multiverse to explore though.