Superman & Lois Actor Alex Garfin Reveals Why Tyler Hoechlin Is The Best Superman Since Christopher Reeve - Exclusive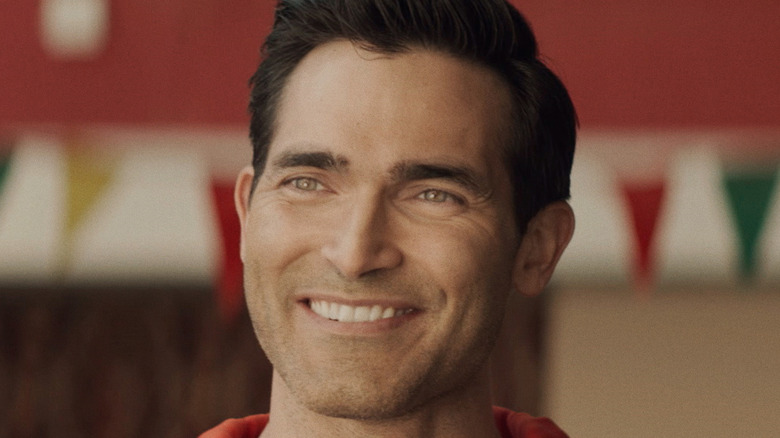 The CW
Kirk Alyn may have been the first actor to play a live-action Superman in 1948, but the on-screen version of the character didn't receive beloved icon status until Christopher Reeve came onto the scene in 1978 for "Superman." It's been several decades since Reeve first flew into theaters as the Man of Steel, but it seems that no actor has been able to hold a candle to Reeve since he stepped down from the role — until now.
Of course, while no one will likely ever duplicate Reeve's icon status, Tyler Hoechlin's work on "Superman & Lois" may be the closest Hollywood has come since Reeve. With most modern adaptations of Superman, actors tend to favor one aspect of the dual character: Superman or Clark. It's rare to find someone who nails both roles, balancing Clark's cheesy nerdiness with Superman's strength and fierce grit while keeping his deep compassion for humanity. While some fans prefer the edgier renditions of Supes, like Henry Cavill's version, "Superman & Lois" takes us back to the vibes of the early comics with a charming, wholesome energy that doesn't take away from the show's epic nature.
During an exclusive interview with Looper, Jordan Kent actor Alex Garfin explained why Hoechlin is the best Superman since Reeves. The "Superman & Lois" actor also revealed what he learned from his on-screen dad.
Hoechlin becomes a superhero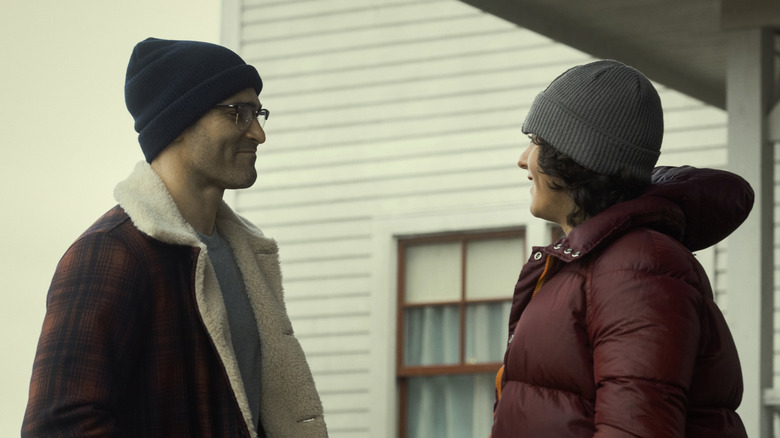 The CW
On playing both Clark and Superman flawlessly, Alex Garfin said, "No, we really haven't seen someone absolutely nail Clark and Superman since [Christopher] Reeve, and really, Tyler [Hoechlin], not watching people, he said that was his strategy, right? He said he never wanted to see any Superman. He doesn't want to watch any Superman until this is all over." Garfin added, "Then, he will watch it all to understand what everyone's been talking about this whole time. He brings a new light to the role. He brings himself to the role, and he brings a volume of experience going all the way back to 'Road to Perdition' when he was a kid." 
It makes sense to sidestep what's been done before when it comes to an iconic character who's existed onscreen since the '40s. While most actors have every other performance of Superman flying around their heads, Hoechlin can make the character his own without daunting comparisons. Garfin later added, "The magic of Tyler Hoechlin is not even in the crazy, deep emotional scenes, even though he absolutely is amazing at them. It's always in the Clark stuff. It's his ability to have fun on screen." 
Hoechlin makes a super on-screen dad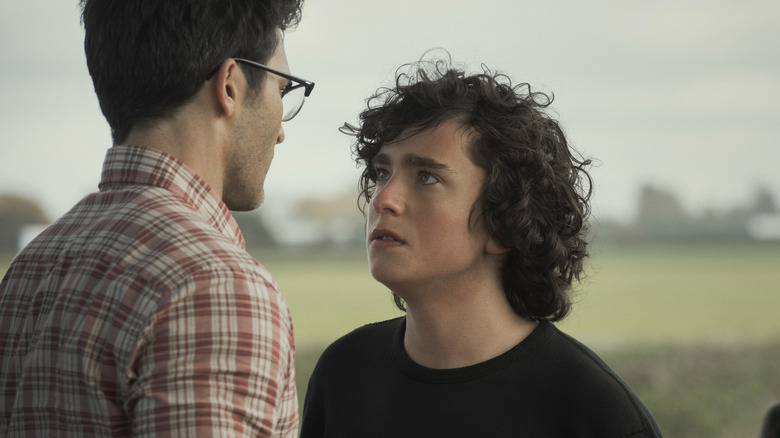 The CW
Alex Garfin went into what his on-screen dad has taught him both on and off the screen, saying, "The biggest thing I've ever learned from Mr. Tyler Hoechlin himself is probably about work ethic. He is too humble to tell you himself, but he would be doing these incredibly long set days every day." Playing three roles is no easy task, but Hoechlin does it like a champ. Garfin concurred, adding, "He played both leads of the show, and [he's] now also the main villain. He'd be working every day, and he would still manage to have two hours to go to the gym."
While Hoechlin avoided studying other portrayals of Superman, the gravity of the character isn't lost on him. "Sometimes, in the middle of the night, we'd see him walking in there. It's a sheer amount of dedication that this guy brings to this role, and he understands the weight of playing Superman in a way that I am so happy to witness and learn from," Garfin noted.
Season 2 of "Superman & Lois" returns with new episodes on Tuesday, April 26, at 8:00 p.m. ET. New episodes are available on the CW website and app the following day.