What Is The Song In The Stranger Things 4 Vol. 1 Trailer?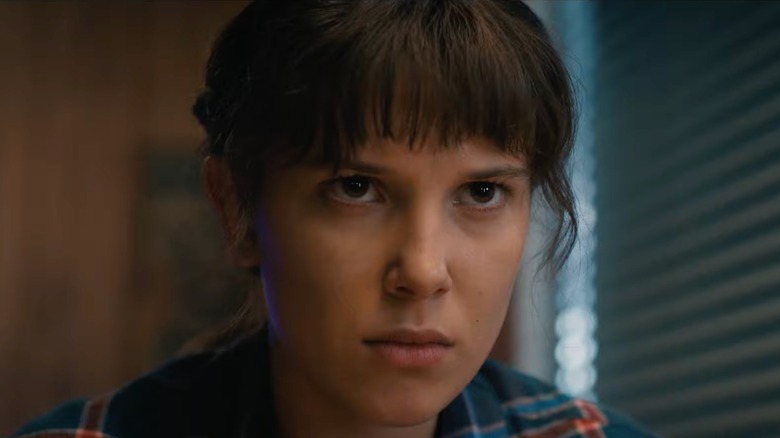 Netflix
"Stranger Things" was an instant success for Netflix, quickly becoming one of the most-watched shows on the platform. The critically-acclaimed series blends supernatural horror, science-fiction, and coming-of-age tropes as it explores the curious lives of a seemingly normal group of teenagers.
The long-awaited trailer for Season 4 has finally dropped, offering fans a glimpse of what Vol. 1 has to offer. Set in 1986 during a spring break they'll never forget, the teens go from attempting to move on from the chaos to finding themselves in an increasingly precarious situation. The Byers family, along with Eleven/Jane Hopper (Millie Bobby Brown), has relocated to California, but they can't outrun the problems they left behind in Hawkins, Indiana.
Season 4 of "Stranger Things" promises to lean further into horror elements while still upholding the charming 1980s nostalgia. The series has received praise for capturing the zeitgeist of the era through pop culture references, and the song featured in the latest trailer carries on the legacy.
Journey into the Upside Down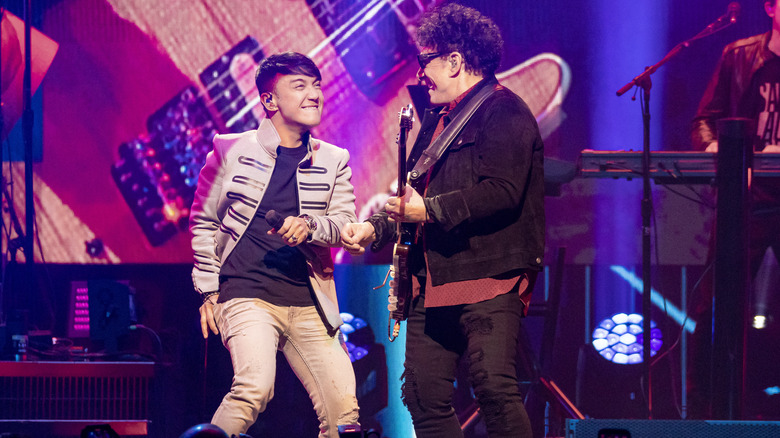 Scott Legato/Getty Images
In addition to the characters' painfully realistic bowl cuts and bold fashion choices, "Stranger Things" uses a soundtrack filled with songs from the 1980s to capture the spirit of the time. The Season 4 trailer features the 1983 Journey song "Separate Ways (Worlds Apart)."
The classic rock band is best known for their hit song "Don't Stop Believin.'" The song used for the "Stranger Things" trailer hails from their eighth album, "Frontiers," and is one of their most popular songs. Keyboardist Jonathan Cain explained that Journey was inspired by the Motown sound. "We wanted to write something rhythmic and still have a strong and haunting melody," he said (via Omnibus Press).
Despite the song's success, the music video for "Separate Ways (Worlds Apart)" lives in infamy. It is heavily choreographed, a jarring departure from their previous music videos, which consisted of tour footage and live performances. While the song is remembered for its cheesy music video, it's a relic of the time, and fits perfectly into the nostalgia-fueled world of "Stranger Things."
Season 4 of "Stranger Things" begins streaming on Netflix on May 27.