Michelle Pfeiffer Just Confirmed What We Suspected All Along About Joining The MCU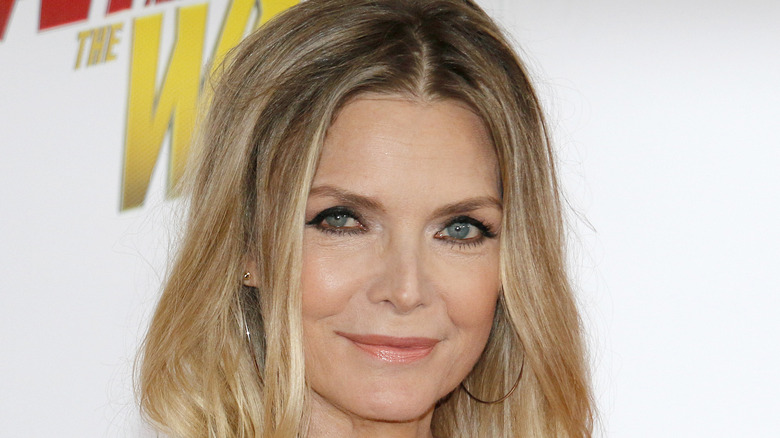 Tinseltown/Shutterstock
The Marvel Cinematic Universe is the highest-grossing franchise of all time, and it shows no signs of slowing down. Under the guidance of producer and chief creative officer Kevin Feige, Marvel Studios and Disney have created an interconnected universe of movies and shows featuring a wide array of characters and ambitious storylines, all of which keep audiences coming back for more. Unsurprisingly, the draw of the MCU has also attracted some of the most talented and popular actors in Hollywood.
Michelle Pfeiffer is one of the globally renowned performers who has lent her talents to the superhero franchise in recent years. Playing Janet Van Dyke aka The Wasp, she has graced the screen in "Ant-Man and the Wasp" and "Avengers: Endgame" at the time of this writing. She will also reprise the role in the upcoming "Ant-Man and the Wasp: Quantumania," which is slated for release next year.
The Oscar-nominated performer looks set to remain part of the MCU for the foreseeable future. That said, her insider status hasn't made her privy to any secret knowledge regarding the direction of the franchise.
Michelle Pfeiffer says Marvel is mysterious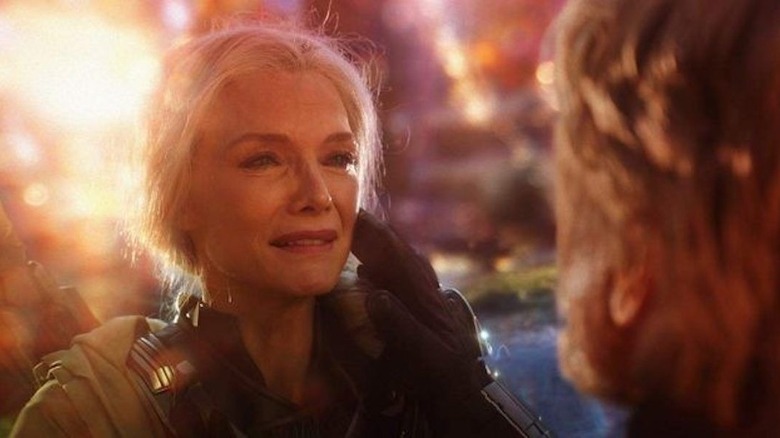 Marvel Studios/Disney
Michelle Pfeiffer recently appeared on "The Tonight Show" and discussed her MCU involvement with host Jimmy Fallon (via The Hollywood Reporter). Fallon asked the Janet Van Dyke star how much she knew about Marvel's plans for the future when she initially accepted the role, but it seems that the studio has a habit of keeping her in the dark at times.
During the conversation, Pfeiffer told Fallon that Marvel officials are "very secretive" when it comes to their storyline plans for the MCU. While some performers might enjoy the element of surprise, however, Pfeiffer isn't the biggest fan. "It's a little hard because I met with [director] Peyton [Reed], and I knew a little bit about the character, but there was no script. You have to commit without actually having read anything."
At the same time, the Marvel franchise is an ever-changing juggernaut that's full of surprises. Even if Pfeiffer did get a script before making the commitment, the end results wouldn't have reflected the story that was originally laid down on the page. "You don't really know what you're getting into, and then you get a script right before you start shooting, and then it changes every day," she added.