The Heartwarming Reason Chicago P.D.'s LaRoyce Hawkins Likes Visiting The Chicago Fire Set - Exclusive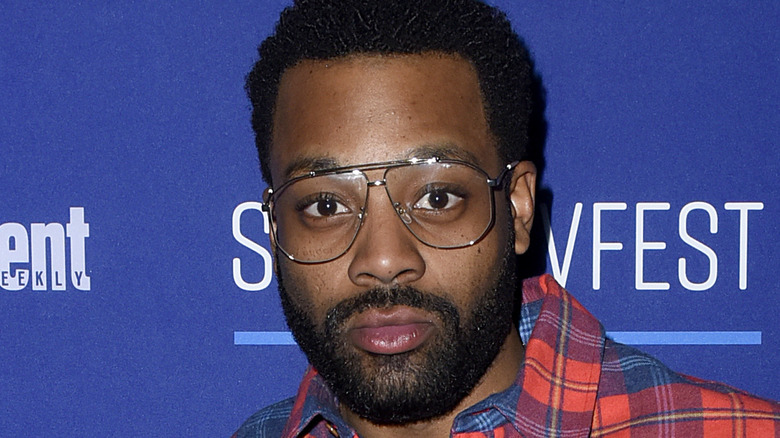 Vivien Killilea/Getty Images
It has been so long that you may have forgotten that LaRoyce Hawkins originated his "Chicago P.D." role of Officer Kevin Atwater on "Chicago Fire." He appeared on Seasons 1 and 2 of the seminal "One Chicago" show back in 2013, before "Chicago P.D." became a spin-off less than a year later.
Now in its ninth season, "Chicago P.D." still features Hawkins, who as recently as 2021 crossed over to make a cameo appearance on "Fire." It's an event that often happens within the "One Chicago" franchise – which revolves around "Chicago Med," "Chicago Fire," and "Chicago P.D.," all airing on NBC on Wednesday nights. Characters from the three respective shows often pop in and out of their counterpart series to make brief cameo appearances. Once in a while, there will even be an epic three-hour crossover event, where all the shows come together to share one storyline for one night, with key characters starring in all three episodes.
So what's it like for Hawkins when he returns to "Chicago Fire," where it all started for him? During an exclusive interview with Looper, the "Chicago P.D." actor revealed the heartwarming feelings he gets whenever he visits the "Fire" set.
Returning to Chicago Fire is like 'going to your favorite auntie's house'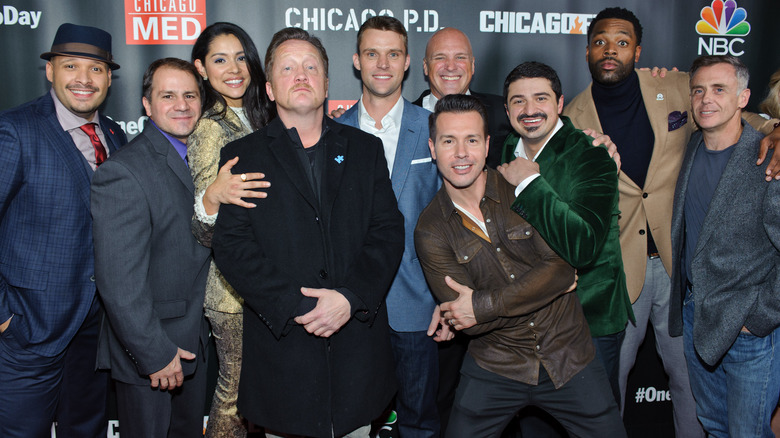 Timothy Hiatt/Getty Images
It has been almost 10 years since LaRoyce Hawkins first appeared on "Chicago Fire." Since then, he's been on the popular show 13 more times (via IMDb). It's a pop-in he always looks forward to, and one that gives him warm, fuzzy feelings even just thinking about it.
"I love working on 'Fire' ... as often as I can," he says. "I like going over there because it's like going to your favorite cousin's house or your favorite auntie's house on Thanksgiving, where you know you're going to get love. They're going to spoil you because you're not there all the time, and you get certain privileges because they watched you grow and they're so proud of what you've grown into. I think it's a beautiful story from top to bottom."
As for his dream scenario when it comes to crossing over from "Chicago P.D." to either "Med" or "Fire," Hawkins hopes to one day see a Wednesday night solely dedicated to his Kevin Atwater character.
"If I could create some type of dream crossover scenario, it would involve Atwater from top to bottom, like a whole Atwater Wednesday that starts with 'Med,' takes us into 'Fire,' and naturally ends on 'P.D.,'" he says. "Imagine, we go on this journey with Atwater based on something tragic that may have happened. There are so many different scenarios that we can fall into. It could be a love interest that takes him from show to show — maybe she got hurt or sick or something like that. It could be a family member. Or, we haven't met Atwater's father yet, so perhaps it has something to do with whoever that brother is."
Season 9 of "Chicago P.D." airs Wednesdays at 10:00 p.m. ET on NBC.