Who Plays Jet Slootmaekers In Law & Order: Organized Crime?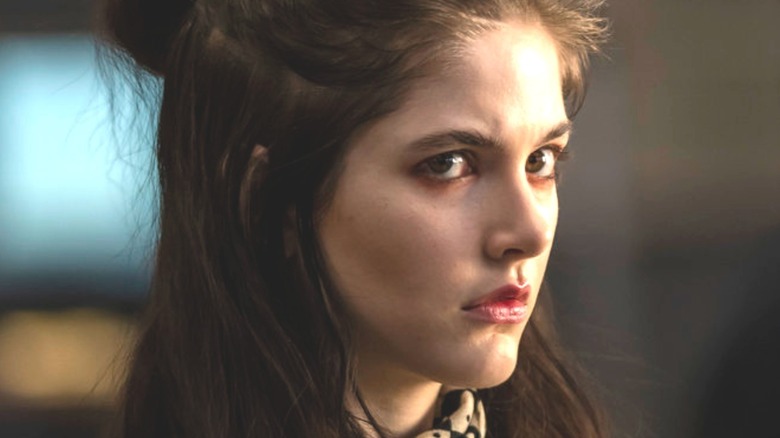 Zach Dilgard/NBC
When NBC debuted "Law & Order: Organized Crime" in the spring of 2021, roughly 7.9 million viewers hung around to see the reinvention of detective Elliot Stabler (Christopher Meloni), whose appearance that same evening on "Law & Order: SVU" helped draw-in 8.03 million viewers for the series that first launched his character (via Hollywood Reporter). Whether or not the series has the appeal and staying power to eventually rival its now 23 season-long parent series remains to be seen, but its first and second seasons have managed to impress a notoriously opinionated fandom, if the audience score on Rotten Tomatoes is any indication. 
It's difficult, as "Special Victims Unit" has seen, to introduce new characters to a long-running overarching storyline, so the writers had their work cut out for them when creating Stabler's new high-powered and highly-skilled co-workers. One of those co-workers, a tech whiz and one-woman-TARU named Jet Slootmaekers, quickly developed a following all her own. "She is becoming one of my favorite characters," wrote a fan on the series subreddit, adding that they "[hoped] to see Jet with the Law and Order series for a long time." Others agreed, with many pointing to the much-discussed chemistry between the character and Wesam Keesh's high-tech hacker Adam "Malachi" Mintock (via Reddit). 
If you're one of the many fans who immediately fell for the deadpan and wise-beyond-her-years techie, you could be forgiven for wondering just who exactly portrays Jet — particularly since the actor, Ainsley Seiger, is a relative newcomer. 
Ainsley Seiger went from Off-Broadway 'teen phenom' to television star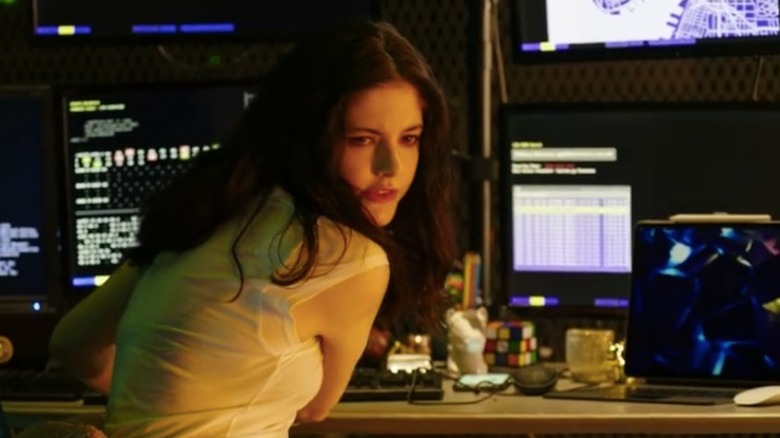 NBC/Amazon Prime
A scan of Seiger's meager IMDb page shows only that in addition to starring in "Organized Crime" and "Special Victims Unit," the North Carolina native appeared in two shorts: one titled "American Waste," in 2019, and one titled "Bernstein's MASS: An Artist's Call for Peace," in 2018. 
In a recent interview with E! News' Alex Ross, however, the actor revealed much more about who she is, where she came from, and how she ended up as one of the spin-off's most beloved characters. 
"It's a wild story," Seiger told the outlet in February, adding, "I really, truly feel like I did nothing." By all accounts, Seiger's story does seem an atypical one in an industry that grinds most fledgling actors to a pulp for years before offering them something resembling a big break. In the interview, the actor explains that she'd just graduated college and was sending audition tapes in from her parents' home in North Carolina when she landed the role of computer sleuth Slootmaekers in relatively short order. 
Of course, it's not as if Seiger hadn't been honing her craft for years prior to receiving a call back from NBC. The actor was referred to as a "teen phenom" by the PlayMakers Repertory Company SYC in their advertisement for her role in their 2016 production of "Violet" (via YouTube), and that same year, the young actor won a scholarship and a chance to work with Broadway professionals when she was awarded best actress by the Triangle Rising Stars' program (via ABC News). 
Roughly six years later, Seiger found herself working alongside Meloni, and today, her Instagram and Twitter pages boast impressive followings. Not bad for an actor at the very beginning of her career.