The Chicago Fire Storyline Kara Killmer Thought Was 'So Wrong' At First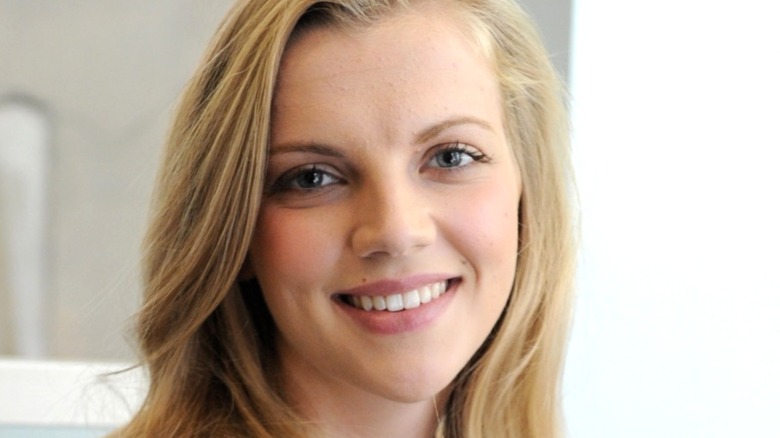 Kevin Winter/Getty Images
Ever since fans of "Chicago Fire" were introduced to Matthew Casey (Jesse Spencer) in Season 1, we've had a front-row seat to all his romantic interests and entanglements. But through them all, viewers have rooted for Casey's relationship with Gabriela Dawson (Monica Raymund), from their burgeoning friendship to their eventual marriage. There were many obstacles and tragedies during their relationship, and fans were heartbroken when the couple divorced. Dawson then began working in Puerto Rico, quickly putting an end to hopes for a reconciliation.
Sylvie Brett (Kara Killmer) came onto the show in Season 3, replacing Leslie Shay (Lauren German) after she was killed when a building collapsed. Shay and Dawson were close, so it took a while for Dawson to warm up to Brett, but eventually, they became good friends. Brett is very supportive of Dawson and Casey's relationship, and when they go to the courthouse to elope, she and the rest of the Firehouse crew come in to show their love and support for the couple. Brett never looked at Casey as anything other than Dawson's love, so Kara Killmer was surprised when she was told Casey's love life would be moving in a new direction.
Kara Killmer was hesitant about a romance between Casey and Brett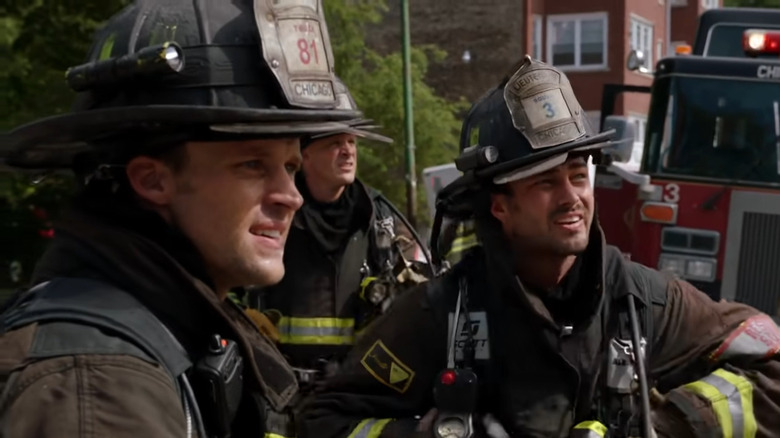 NBC/YouTube
After the divorce of Gabriela Dawson and Matthew Casey — and her departure to Puerto Rico — it only made sense for the "Chicago Fire" writers to start looking for new romantic interests for Casey. But still, Kara Killmer was surprised to hear that her character, Sylvie Brett, would be a potential love match. In an interview with CinemaBlend, Killmer expressed her first reactions to the storyline. "BLEH! Not because of [Jesse], just because I felt really invested in the Dawson/Casey relationship," she recalled. "I felt like, 'This is so wrong!'"
When Killmer realized they weren't just going to throw the two into bed together, but really develop a slow burn that would focus on their friendship and support of each other, she started to come around to the idea. After all, they had a lot in common as Brett had recently broken an engagement and Casey just got divorced. "Casey is always there trying to support her and encourage her and bolster her up..." Killmer said. "It's easy to kind of fall in love with that dynamic. So yeah, it'll be interesting to see what they do with it."