Starsky And Hutch TV Series Reboot In The Works From James Gunn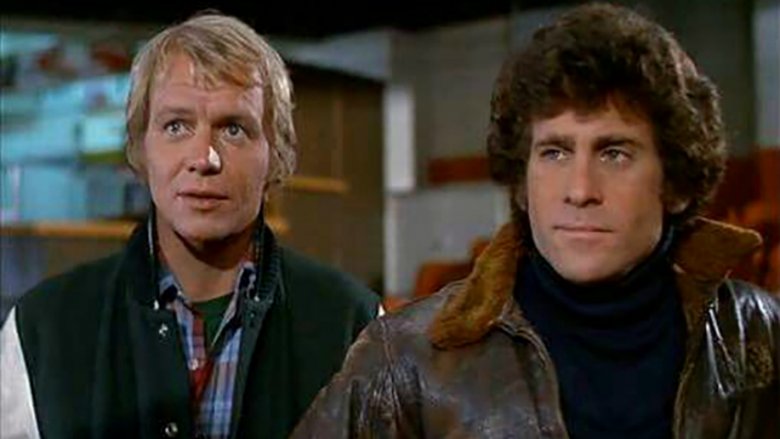 Imagine the awesome mix tape James Gunn can make for this.
Deadline reports that the writer and director of the Guardians of the Galaxy movies will write and executive produce a TV series reboot of the '70s buddy cop series Starsky & Hutch. The show will be a one-hour procedural and Gunn might direct some of the episodes depending on his schedule.
The original series, which aired on ABC from 1975 to 1979, followed two detectives: street-savvy David Michael Starsky (played by Paul Michael Glaser) and the by-the-book Kenneth Richard "Hutch" Hutchinson (David Soul). Together, the duo fight crime in the fictional Bay City as they roam the streets in an iconic Ford Gran Torino. 
The series was rebooted by The Hangover director Todd Phillips for a movie in 2004 starring Ben Stiller and Owen Wilson, but Gunn's series will presumably be unrelated to that. 
It's just the latest in a string of reboots being prepped for next season. NBC is working on new versions of Miami Vice and The Munsters, while Robert Zemeckis is executive producing a live-action take on The Jetsons.
Until we hear more, take a look at some reboots that worked in a big way.