Munsters Reboot In The Works At NBC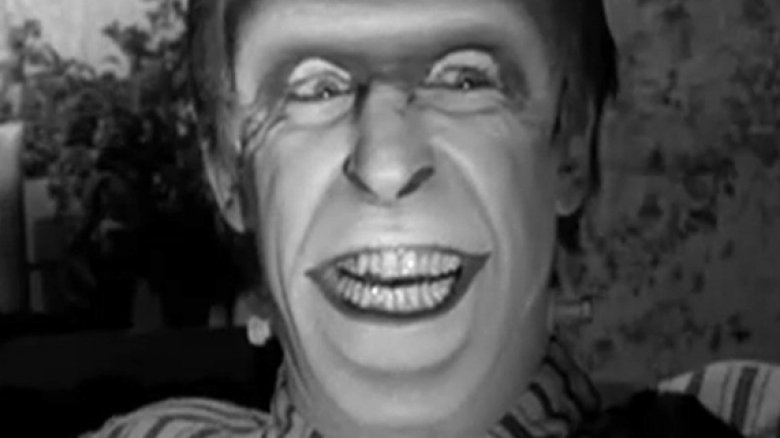 Meet the Munsters... again.
The Hollywood Reporter confirms that The Munsters is getting a second reboot treatment, this time with NBC. 
Saturday Night Live alum Seth Meyers and Odd Mom Out creator Jill Kargman are heading up development on the refresh, said to be inspired by the original sitcom that ran from 1964 to 1966. 
The swinging '60s series centered around the Frankensteinian Herman Munster (originally played by Fred Gwynne), wife Lily Dracula-Munster (Yvonne De Carlo), Grandpa Count Sam Dracula (Al Lewis), teenage Lily Munster (Beverly Owen and later Pat Priest), and son Eddie Munster (Butch Patrick) as they navigated life in the California suburbs, despite sticking out like sore, cold-blooded thumbs. Under Meyers and Kargman at NBC, the reboot will relocate from sunny Mockingbird Heights to "hipster Brooklyn" in New York. 
Kargman is set to write the script for the upcoming Munsters series, and will executive produce alongside Meyers and his producing partner Mike Shoemaker under the Sethmaker Shoemeyers Productions banner. Universal TV is also on board to produce. 
Kargman is writing the script, and will exec produce with Meyers and his producing partner Mike Shoemaker. Their Sethmaker Shoemeyers Productions banner will produce with Universal TV, which worked on the original series' 70 total episodes. Though it had a relatively short lifespan, The Munsters swept up a massive following in syndication. 
In 2012, NBC took its first stab at rebooting The Munsters with Hannibal and Pushing Daisies creator Bryan Fuller, who envisioned the series as a dark, gritty hour-long drama. Titled Mockingbird Lane, the creatives behind the project produced an expensive pilot helmed by X-Men director Bryan Singer and starring Jerry O'Connell, Portia de Rossi, and Eddie Izzard. NBC ran the introductory episode as a Halloween special in October 2012, but, unfortunately, Mockingbird Lane wasn't picked up for a full series run.
Though reboots have become increasingly popular in the television scene as of late, NBC's success with reviving once-dormant series has been hit and miss. The network canceled Heroes Reborn, a re-up of its hit 2000s series Heroes, after just one season. NBC also pulled the plug on a planned reboot of Coach. On the flip side, the forthcoming Will & Grace refresh seems to be generating a lot of positive buzz. Hopefully the same can be said The Munsters down the line. 
As we wait for more information on the new Munsters series, take a look at these reboots that actually worked in a big way.