Top Gun's Kelly McGillis Confirms What We Suspected About Tom Cruise's On-Set Behavior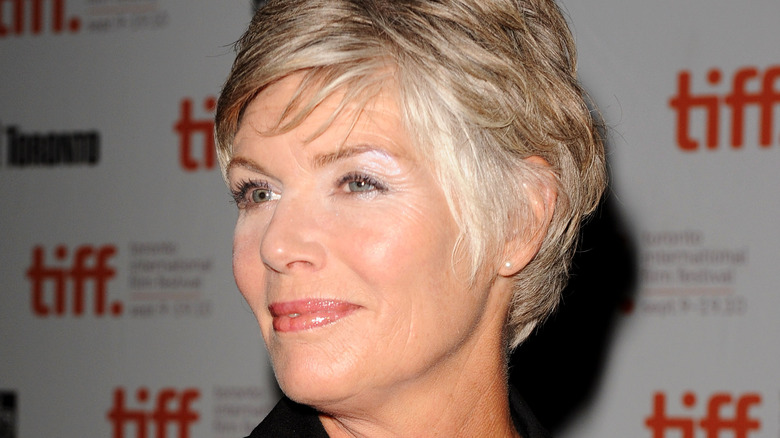 Arthur Mola/Getty Images
Fans are eagerly awaiting Tom Cruise's fighter to kick the tires and light the fires in the long-awaited sequel "Top Gun: Maverick," which, after many delays, is finally set to hit theaters in May. Cruise is indisputably one of Hollywood's biggest stars and, at times, a polarizing figure due to his personal life. The three-time Oscar nominee has starred in over 50 movies and is also a successful producer (via IMDb).
Cruise is known for his work in well-known films like "Risky Business," "The Outsiders," "Legend," and "All the Right Moves," but his performance as daredevil Navy aviator Pete "Maverick" Mitchell in 1986's "Top Gun" is remembered as the one that made him a full-fledged movie star. The action flick, directed by the late Tony Scott, also stars Anthony Edwards, Kelly McGillis, Val Kilmer, and Meg Ryan. In this year's "Top Gun: Maverick," Cruise is poised to return to the Naval Fighter Weapons School as an instructor who will train the latest crop of hotshot pilots.
McGillis, who played Charlotte "Charlie" Blackwood in the original film, revealed to Entertainment Tonight in 2019 that she wasn't asked to reprise her role in the "Top Gun" sequel. Instead, Cruise's character has a new lady in his life, Penny Benjamin, played by Jennifer Connelly ("A Beautiful Mind"). According to CinemaBlend, Benjamin owns a bar near the famous flight school. 
Due to some high-profile off-screen hijinks and a long association with the controversial Church of Scientology, Cruise has earned a bit of a mixed public reputation. With that in mind, you might expect that his on-set behavior matches his eccentric tabloid headlines. Not so, reports McGillis, who has only nice things to say about her former on-screen love interest, confirming our long-held belief that Cruise might be a little more down-to-Earth than his reputation suggests.
Kelly McGillis called her Top Gun co-star 'wonderful'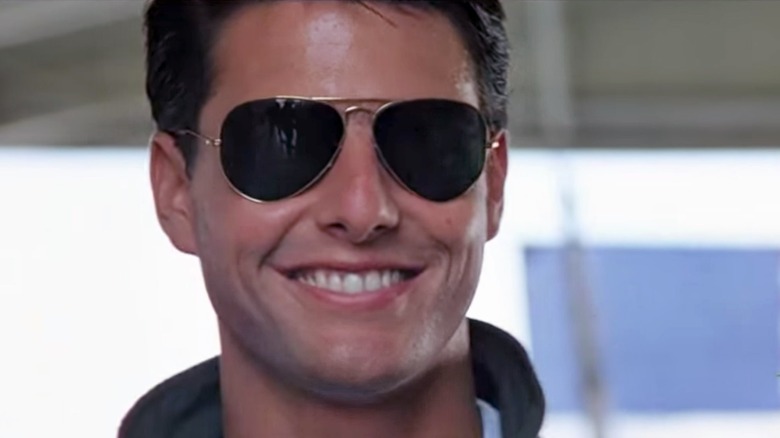 Paramount Pictures
In a 2013 interview with the Los Angeles Times, Kelly McGillis recalled that, except for Tom Cruise and Val Kilmer, the "Top Gun" cast stayed at the same hotel during the shoot and had a lot of time to bond. "There was definitely a big ensemble group camaraderie," she said.
She went on to say that Cruise was "incredibly respectful, polite, and very honest." Similarly, she had nothing but good things to say about the actor in a 2013 interview with Yahoo! Movies. "I think Tom is terrific. He's the sweetest guy," said McGillis. "He is very genuine and sincere and respectful. And I just loved working with Tom. I think he is wonderful."
Although the upcoming sequel has thrust McGillis back into the spotlight, the actress doesn't appear much interested in fame these days. In 2019, McGillis told ET, "To me, my relationships to other people became far more important than my relationship to fame."
McGillis also admitted that she hasn't kept in touch with her former co-stars, and at the time, she hadn't seen the trailer for "Top Gun: Maverick" and appeared somewhat ambivalent about watching the finished product.
Notably, "Top Gun: Maverick" actress Jennifer Connelly appears to share her predecessor's high opinion of Cruise, particularly when it comes to his professionalism and unparalleled work ethic on set.
"I've never seen anyone work harder, be more committed to his work," Connelly told CinemaBlend in 2020. "Every moment is an opportunity to do all that he can do to deliver the best thing that he can possibly deliver."
McGillis compared filming Top Gun to being at summer camp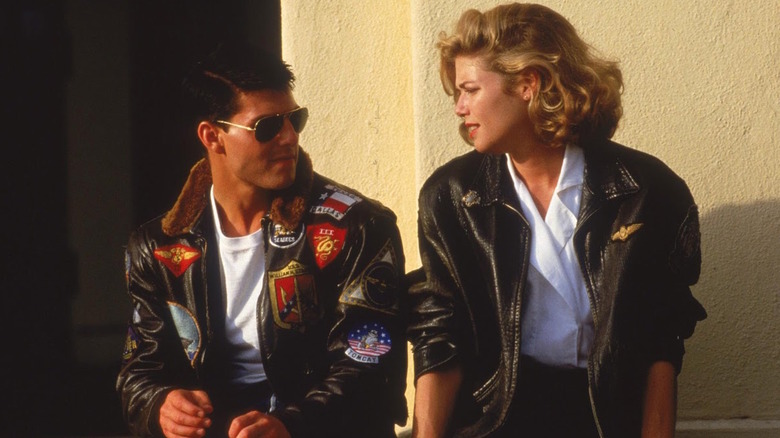 Paramount Pictures
In addition to enjoying her time working alongside Tom Cruise, Kelly McGillis told Yahoo! Movies that the entire "Top Gun" cast was close. She recalled that, after shooting, they would throw parties and play sports to unwind.
"We just had a good time. We all hung out and we would play tennis and basketball and it was just fun," she told the outlet. McGillis went on to say that it was like being at a summer camp where everyone worked together and played together afterward.
In 2019, she told ET that movies create unique relationships because they bring people so close for brief moments in their lives. "I think I've spoken to a couple of people occasionally, but the truth is, movies are very odd work situations because you have a lot of people who come together from all different parts of the world," she said.
Despite her positive memories of being on set and her appreciation for the life-changing role, McGillis has been honest about why she wasn't brought back for a sequel. Back in 2013, she speculated that she wouldn't be invited back because of her age and appearance.
"You hear women of my age talk about this all the time," she told the Los Angeles Times. "I think this industry is not particularly kind to women who are over 50. I am not into the coloring of my hair, doing the Botox and getting a facelift."
While she isn't involved with the upcoming sequel, McGill told ET that she's happy for Connelly to have the part.
"Top Gun: Maverick" begins playing in theaters on May 27.