Yellowstone's Jennifer Landon Confirms What We Suspected About Teeter And Colby's Relationship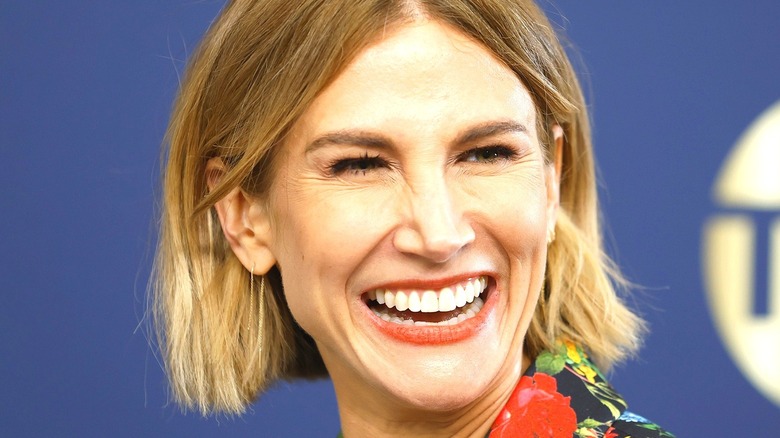 Frazer Harrison/Getty
Before Season 4 of Taylor Sheridan's hit series "Yellowstone" returned, shifting its narrative focus to a number of the series' side stories (e.g., the often tumultuous inner workings of the Dutton Ranch bunkhouse), fans on Reddit were chomping at the bit, so to speak, to see more of the show's most beloved couple. 
No, not Rip (Cole Hauser) and Beth Dutton (Kelly Reilly), but the playful romance between the heavily-accented Teeter (Jen Landon) and the sunglasses-loving Colby (Denim Richards). After Season 4 finally premiered, Teeter's near departure in Season 4 caused a veritable revolt (via Reddit), while a tweet from the official "Yellowstone" Twitter account calling the pair "the relationship we didn't know we needed" was met with several retweets and nearly 2,000 likes. 
Outside of a sobering, shared traumatic experience in Season 3, Episode 8, the pair have existed mainly to pepper the series with some much-needed levity and save it from drowning in a tidal wave of melodrama. In addition to providing this balancing service, the couple is a favorite for fans for many reasons. In a recent interview with Screen Rant, Landon explored these reasons, giving further insight into the couple's alternately ridiculous and realistic relationship. 
Teeter and Colby share an 'unspoken connection'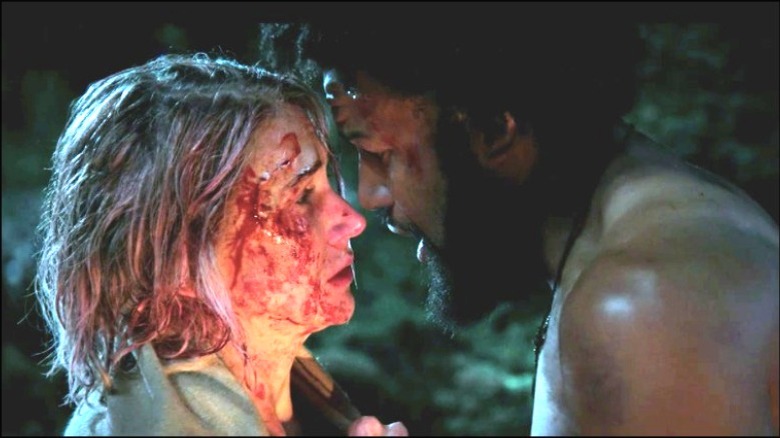 Paramount Network
When asked by the outlet what she thought drew her character to Colby, the Californian-born Landon (in her normal voice) confessed that she "knew [Teeter] was gonna hook in on him" before she even read it in the script. "She can really ruffle his feathers," the actor explained, adding that "he's got a lot of feathers to ruffle." In a promotional video for "Yellowstone" on YouTube, Landon also mentions her character wanting to "chip away" at Colby's many rules. Without a doubt, Teeter's constant ribbing and teasing of her paramour is part of what makes their relationship stand out in a series where the majority of relationships are, like Beth and Rip's, rooted more in tragedy than laughs.
Although their relationship is borderline sitcom-like in its will-they-won't-they appeal, Landon reveals that there's more to the duo's dynamic than feather-ruffling and verbal rough-housing — an "unspoken connection," she says, "that neither of them would talk about." Landon states that the fact that both Teeter and Colby have reasons to feel like outsiders in their environment is a big part of their connection. The "FBI: Most Wanted" star also notes that Colby's repeated rejection of Teeter doesn't dissuade the confident and experienced young ranch hand, who simply feels like she's presented her co-worker with a great opportunity, and he's "a dummy if [he doesn't] take it." 
The better portion of Landon's thoughts won't come as a surprise to fans of the series and the couple, who've watched Colby and Teeter go from frenemies to the best couple in "Yellowstone" in relatively short order.