Wonder Woman Director Hopes Film Creates More Opportunities For Women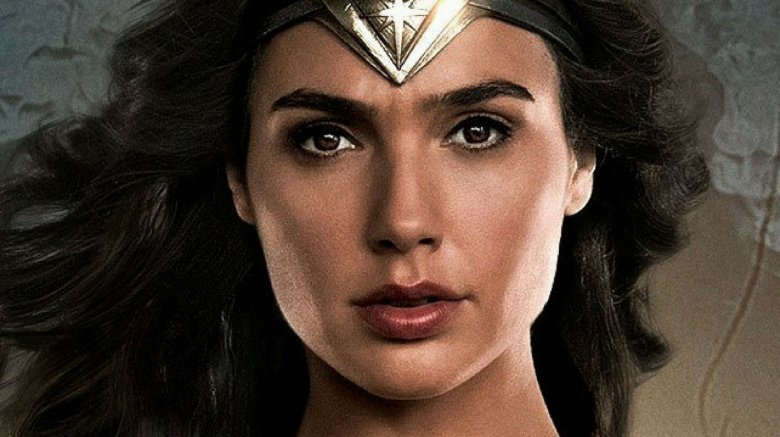 In the months since its release, Wonder Woman has scooped up critical acclaim and fan enthusiasm in kind, and has smashed records like becoming the highest-grossing live-action film helmed by a woman and the top-grossing superhero origin movie at the domestic box office. But even more than the thunderous fanfare and many facts-and-figures trophies, director Patty Jenkins hopes the success of Wonder Woman will lead to more opportunities for women in the film industry and beyond. 
"I hope the success of the film will lead to change and lead to other people getting opportunities," Jenkins told reporters during a conference call on Wednesday, a few days ahead of the movie's home entertainment release (via The Hollywood Reporter). "I hope women become a diverse, easy hire for all sorts of jobs in the future." 
The film's accolades began early. It flew past the $100 million earned benchmark at the domestic box office in its first week, exceeding presumptions for a DC Extended Universe movie by a mile. "It sort of defied expectations," Jenkins said.
Wonder Woman  continues to crush the competition, surpassing $400 million in domestic revenue and $800 million in global earnings; dominating other superhero flicks like Iron Man, Batman v. Superman: Dawn of Justice, Suicide Squad, and even Sam Raimi's original Spider-Man; pulling in the largest domestic gross of any DCEU movie ever; and standing as the only DCEU movie to be certified fresh on Rotten Tomatoes.
Lucy Davis, who plays the slightly clumsy but oh-so charming Etta in the film, credits the overwhelming success to the closing scene in which Diana (played by Gal Gadot) discovers how to truly defeat forces of evil: through love. "I felt that in that moment, there was a big message for the world that love wins," explained Davis. "I would love for that to be something we implement more in our world today, because there are so many hard things going on that we think we have to fight against and be angry about, but actually, love wins."
Though the movie "exceeded all of the projections," it hasn't met each of Jenkins' personal hopes—namely Wonder Woman's ability to open new doors for women moving forward. Here's to hoping that aspiration becomes a reality soon. 
Wonder Woman is set for a digital release on August 29, with physical copies following shortly after on September 19. A sequel is slated to arrive in theaters on December 13, 2019. 
Until then, check out the characters from Wonder Woman with more meaning than you realize.