Wonder Woman 2 Release Date Revealed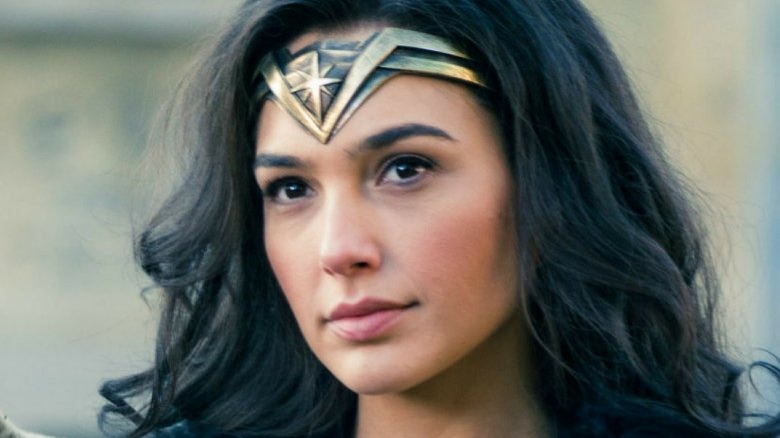 It doesn't get more official than this. Per The Hollywood Reporter, Warner Bros. has finally set a release date for its Wonder Woman sequel. 
Wonder Woman 2, the follow-up flick that will see Gal Gadot reprise her role as Diana Prince, is slated to hit theaters on December 13, 2019. 
Discussions with original Wonder Woman director Patty Jenkins about the upcoming project have been ongoing, but she hasn't officially announced her involvement. Likewise, Warner Bros. has yet to step forward to confirm Jenkins will take the reins for the sequel. 
The past few weeks have been hot with Wonder Woman 2 news, including reports that the film will be set in the '80s, take place in America, and see Chris Pines' Steve Trevor make a return.
According to Jenkins, the decision to move forward on Wonder Woman 2 was an "epiphany." The director said in an interview, "I had an epiphany about Wonder Woman 2. I was like, 'You don't have to do this. It doesn't have to be a foregone conclusion that you do Wonder Woman 2.' But then as I was falling asleep, I had an epiphany. I was like, 'Wait a minute. You have the greatest character of all time that you love dearly, with a cast that you love sitting at the palm of your hand at this day and age. You can do whatever you want with them. Are you crazy?' And then I suddenly realized, it's not more, it's another movie. It's its own movie. And it's got to be great."
While some took those comments to mean Jenkins would definitely be directing, she recently clarified on Twitter that she was simply "talking about ideas and hopes" but she's still excited about the project. 
Wonder Woman 2 was one of eight total DC Extended Universe films announced at San Diego Comic-Con this past weekend. Warner Bros. confirmed that Shazam!, Flashpoint, The Batman, Batgirl, Justice League Dark, Green Lantern Corps, and Suicide Squad 2 are also on the way. 
Before she dons the sword, shield, and lasso for the second Wonder Woman movie, she'll appear as Diana Prince in Justice League alongside Ben Affleck's Batman, Jason Momoa's Aquaman, Ezra Miller's Flash, and Ray Fisher's Cyborg. Justice League is set for release on November 17. 
Though the two-year wait for Wonder Woman 2 may seem unbearable, there are a ton of awesome movies coming out that year. Check out the ones we can't wait to see in 2019.