The Major Prop Mary Mouser Took From The Set Of Cobra Kai Season 1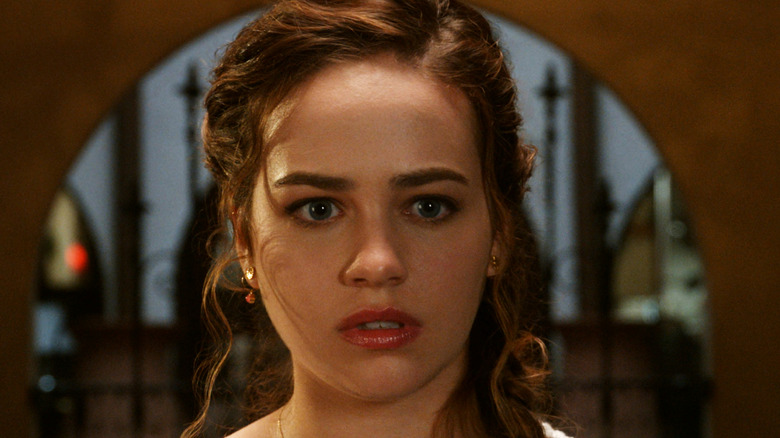 Netflix
When you're starring in one of the biggest binge-worthy shows out there, it makes sense that there should be a few perks that come with the gig. Such is the case for Netflix's "Cobra Kai," the series that started on YouTube before going to the big red N and taking the expansive insight into the world of "The Karate Kid" franchise with it. Given some of the extraordinary paraphernalia that is littered throughout that show in the form of iconic gi-suits, bandanas, and a parking lot full of classic cars that have been waxed on and off to perfection, the wood-snapping cast really is spoilt for choice when it comes to stuff they may be able to head off the set with — if they were allowed to.
One lucky contender among the bunch is Mary Mouser, who plays Samantha LaRusso, daughter of Daniel (Ralph Macchio). Within the show's first season that aired in 2018, she was fortunate enough to take one prop linked to her character that played a key part in her story. While it might not be a Miyagi-do gi or a super cool bow staff, it's certainly an understandable choice for the young actor.
Mouser got to take Samantha's date outfit from Cobra Kai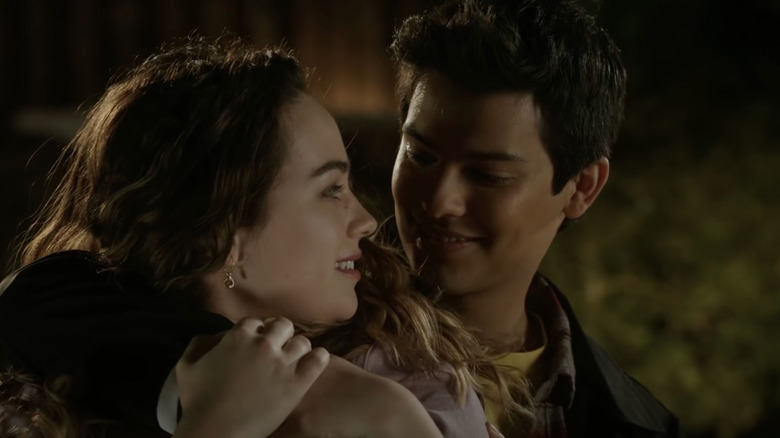 Netflix
In an interview with Ali Plumb before the third season, Mary Mouser and her co-stars Xolo Maridueña and Jacob Bertrand (who play Miguel and Hawk, respectively) were asked if there were any sought-after trinkets they'd managed to sneak off the set during their time on the show. While the other "Cobra Kai" fighters-in-the-making could make no such claim, Mouser proudly revealed that she didn't just walk away with one item from the set but a whole outfit.
"I have my entire outfit from my date with Miguel at the Gold N' Stuff," Mouser revealed, which she managed to obtain simply because of the volume that was available. "I got to take the entire outfit because we had so many doubles for me and the stunt double. We were rolling in mud, so we had extras of all the outfits, and I just got to keep one and take it home, so I have the whole look." 
While it's no Eagle Fang shirt, it's certainly a memorable ensemble to keep tucked away and a great reminder of the start of a show that has gradually dominated the world. Fans of Samantha and the rest of the "Cobra Kai" crew will be pleased to know that Season 5 has been confirmed by Netflix and production is underway.